Hello Mango Squad!
I'm sure you all had your own amazing 2018 in your own way.  Many of you I saw on IG had amazing milestones like new loved ones, engagements, marriages and even new little ones!  For me, this has been the year where I reconnected with my love for fashion by bringing you more and more outfit ideas.  For those of you in colder climates, I'm sure you've had a hard time finding good deals on jackets, as the good ones are generally less afforable.  I did quite a bit of shopping myself and so instead of wasting all that intel, I'm going to put it all down here.  Just take a look here before you head out to the mall!
Let's get to it. Here are 12 choices:
 FAUX FUR HOODED JACKET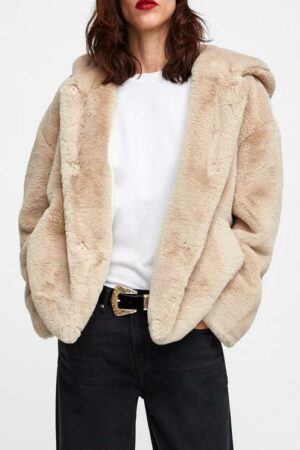 I've noticed this new trend involving fuzzy hooded jackets – and I LOVE it. It's the perfect item that will keep you warm during the coldest days, while also looking extremely cute. I've found this particular jacket from Zara with quite an acceptable price, $69.
2.  FAUX SHEARLING BIKER JACKET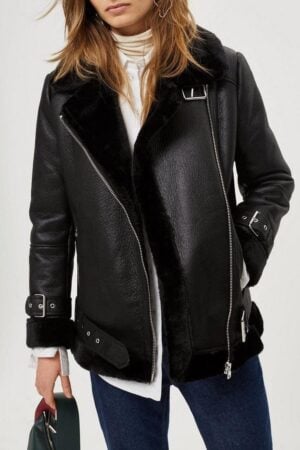 Of course, I wanted tot include the timeless biker jacket. This one that I found on TopShop is absolutely stunning and it can be styled with lots of different outfits. However, it's a bit pricier than the rest, at $160. But for a quality jacket like this, that is so versatile, I think it's definitely worth it. 
3.  BEIGE/LIGHT PINK FAUX FUR JACKET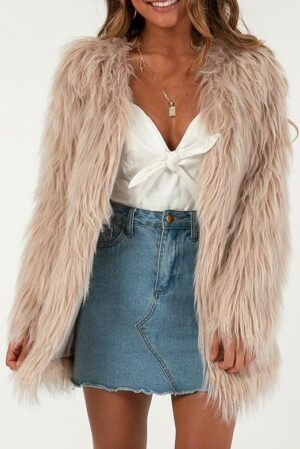 I'm absolutely in love with faux fur jackets, especially if they're sporting a girly color, such as a light pink or beige. It's so easy to wear! Besides, you can use it to make any outfit seem classier. While browsing, I found this perfect one from ShowPo, priced at $69. I think it's a great deal!
4. LONG COAT IN WINE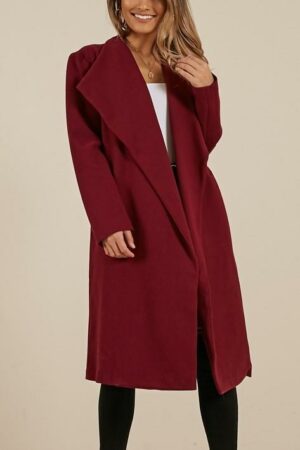 Continuing the list with another item from ShowPo, this time it's a lovely long coat in wine. I feel like this is the perfect kind of winter coat to wear with more elegant outfits, whether you're going to a party or a romantic date. It's so classy! And it's priced at $76, which is quite good, considering it can be a timeless piece.
5. LEOPARD PRINT COAT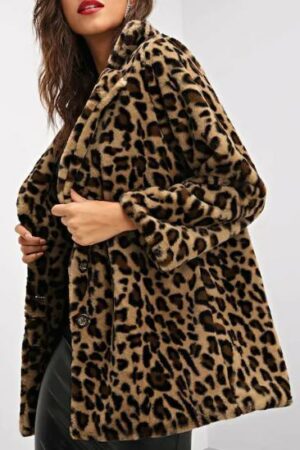 This one is perfect if you want to build a vintage-inspired outfit. Although, I'll admit, styling leopard print is quite a fun challenge! I think this leopard print faux fur from Shein can be a statement piece in any girl's wardrobe. And the good news? It's only $28!
6.  PLUSH PADDED JACKET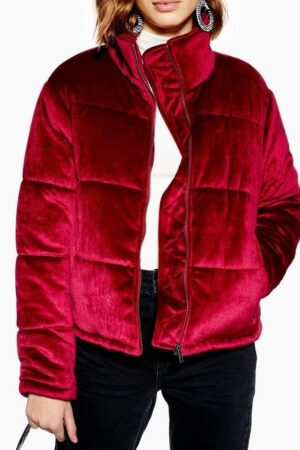 If you live somewhere where it gets REALLY cold, padded winter jackets are your best friend! They're sooo warm and nice. If you want to look cute at the same time, then I suggest this plush padded jacket from TopShop. It's $88, so it's on the pricier side. But a good jacket that will keep you warm and can use for quite a few years is worth it!
7.  BELTED DOUBLE-BREASTED COAT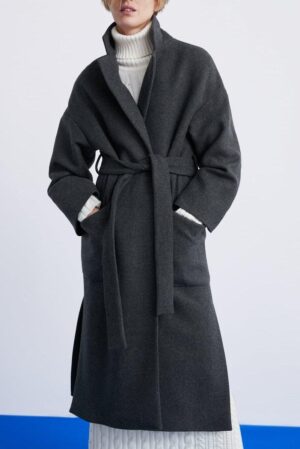 While browsing through items at Zara, I stumbled upon this chic double-breasted coat. It immediately caught my eye! You can wear it to spice up your outfit and make them look cute, but effortless at the same time. Now, this one is the priciest on the list, at $219. Keep in mind that this kind of coat will last you a long time, so it's an investment!
8.  BLACK CAPE COAT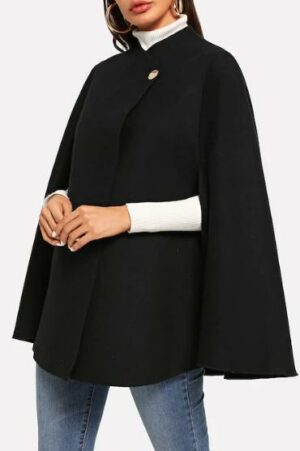 I think cape coats are truly ADORABLE! They can really give personality even to the most plain outfits. I suggest you wear them on the days when you don't have a lot of walking to do in the cold, haha. This black cape coat from Shein is at a great price, namely $20. Super affordable!
9.  PLAID LONG COAT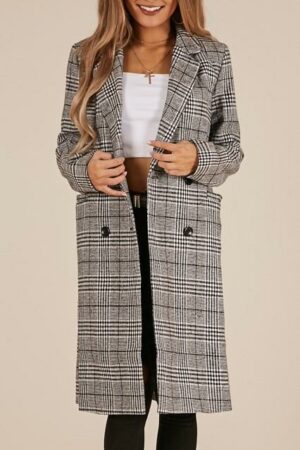 A long plaid coat is the perfect to wear on the less colder days, over a warm sweater. It instantly ties the look together! And plaid is in this season. I think this number from Showpo is adorable, and it's also at a pretty good price, at $71.
10. BRIGHT PINK PUFFER JACKET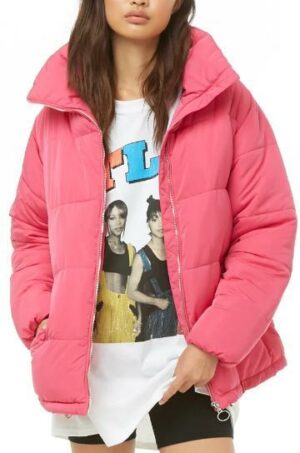 How cute is this adorable pink puffer jacket from Forever21! I think it's perfect for when you want to be casual, but extra cute. You know how much I love those girly colors! It's a good affordable alternative, priced at $39.
11. SHEIN WHITE PLAID TWEED JACKET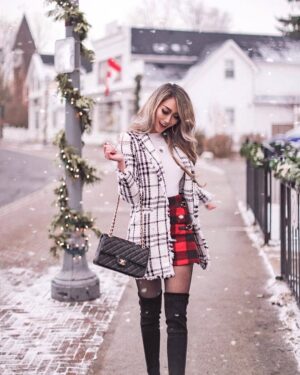 What can I say, I'm a sucker for finding bargain deals with SHEIN.  This white tweed jacket really surpassed my expecations at only $39.
12. SHEIN RED PLAID JACKET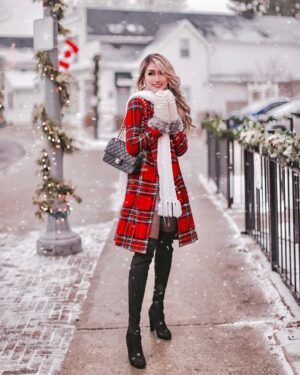 And to finish off this list, I have this super festive and cute red plaid jacket that I love to wear, it will also be a great spring/fall piece. It's only $41 from SHEIN.
I really hope you found some inspiration for your next winter outfits! 
PS: If you want even MORE inspiration for this winter, then feel free to check out my Pinterest board, Winter Styles!
What to keep these ideas for later?  Pin it to your board using this full-size picture: