Hi everyone!
Welcome to yet another detailed luxury resort review! If you're new here, welcome! You are in good hands and I have quite the thing for luxury resorts (see my Sandals, Bahamas and Dubai reviews if you're still looking around!).
We had the privilege of being accommodated by Ayada Maldives to stay at their overwater bungalow villas for 4 nights. I'm here to tell you the good and the bad to help you make your decision for your next bucket-list destination!
As a Canadian, I think I've always hesitated going to the Maldives because my perception was that it was too far. I didn't want to get the same Caribbean experience (I've been to almost all the Caribbean countries) for such long flights. I can now safely say that it's not the same experience at all!
GETTING TO THE MALDIVES
Maldives is made of near 100 inhabited islands spread far apart, but they are all air-connected by their capital; Male. You only need to worry about getting to Male, and your resort should take care of the rest.
In our case, we missed our first flight to Male from Shanghai, so we had to rebook a ticket with Singapore Airlines. It turned out to be an adventure because we discovered the nap rooms and showers in Singapore's airport lounges. If you get the chance to make a stop-over in Singapore, be sure to enjoy the world's best airport!
From Singapore, the direct flight to Male was very comfortable at about 4 hours.
To get to Ayada Resort, a greeter met us at Male airport. We walked from the international airport terminal to the domestic terminal to take a flight from Male to a southern small island. While waiting for the next flight, we rested at a nice airport lounge which the resort arranged for us. Then, we took a 1 hr speed boat directly to the resort. Once at the resort, we were escorted by golf cart directly to our front door.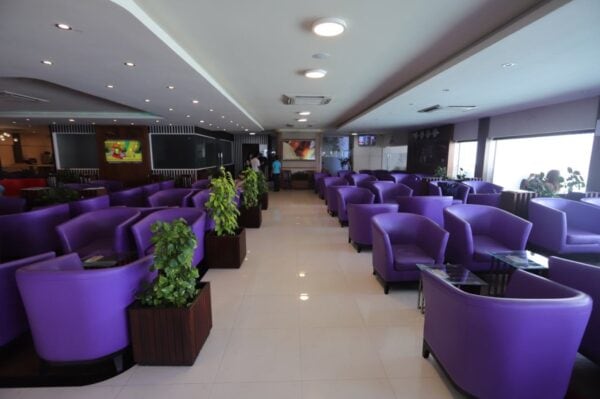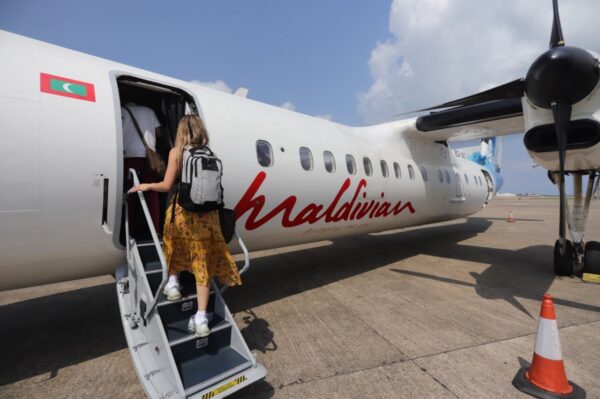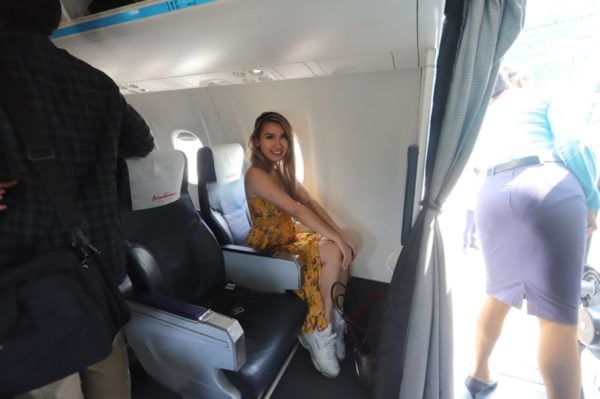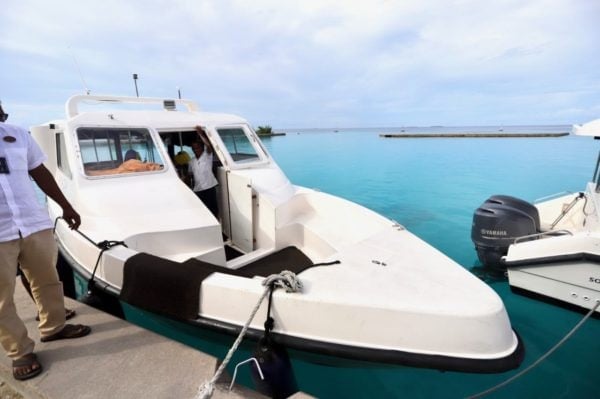 OUR ROOM
We were comped our room in exchange for photography for the resort. Ours was the Ocean Villa which is currently priced at just under $500 USD a night. With a pool outlooking the sunrise and all the luxury elements you'd expect at such a resort.  The washroom itself was already larger than our bedroom at home! See the gallery below for a better description of our room.
TIP: pack a high quality universal power plug for any travels in the Maldives.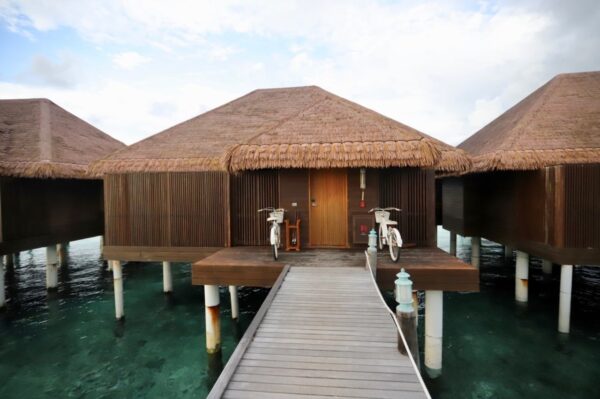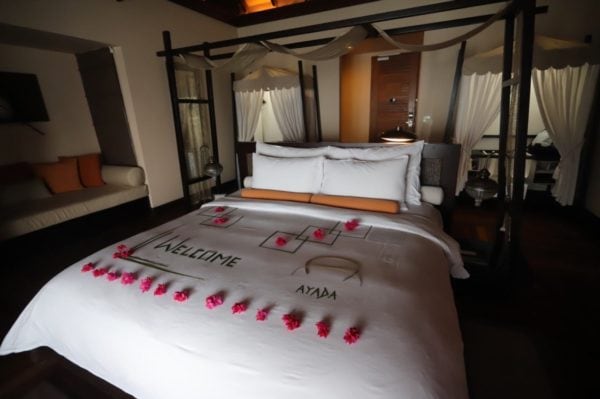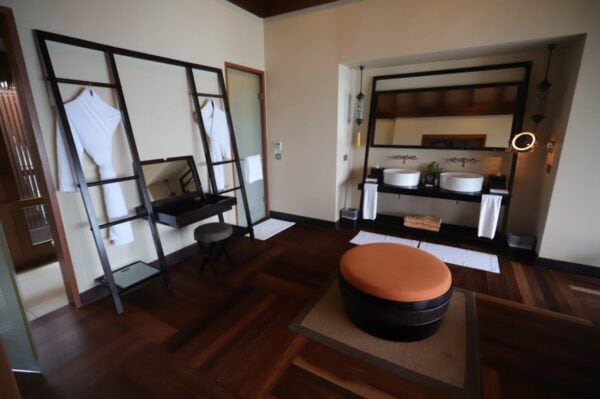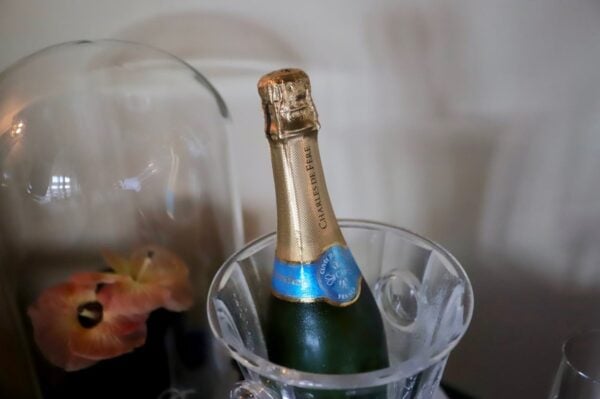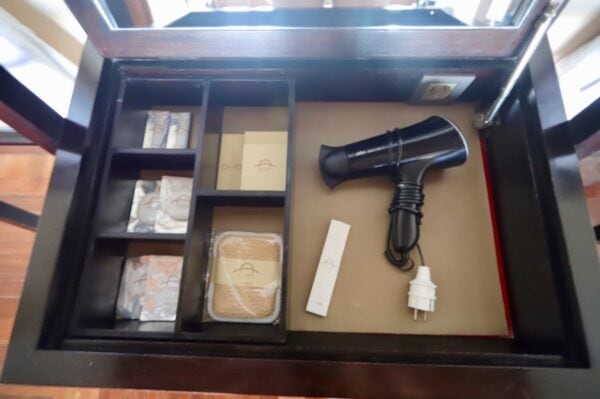 THE VIEWS
We love capturing views of sunsets and sunrises. The views from our villa pool at times were simply spectacular. It wasn't all perfect though; we had a preconception from social media that Maldivian skies were forever blue. Boy were we wrong. Rainy season is from May to August, but stops of blue skies do randomly appear. If you are looking for a great deal, do consider the low season because prices are much cheaper yet the locals will tell you that the rain is spotty and unpredictable.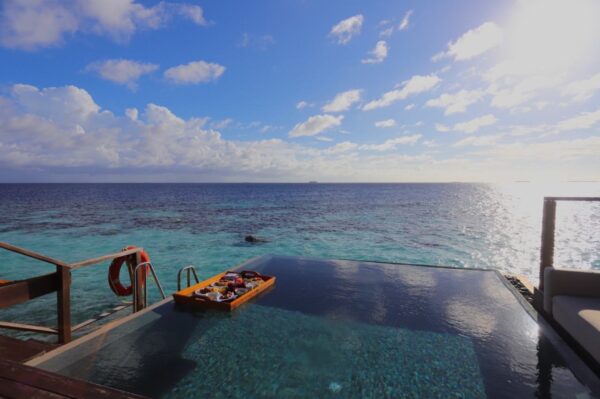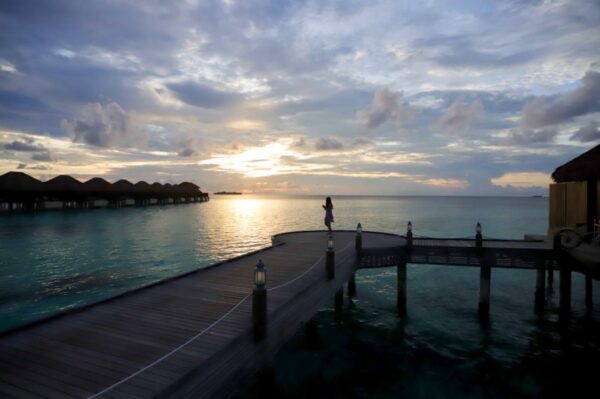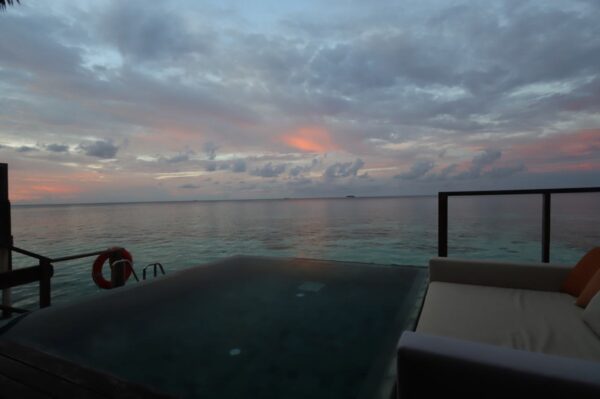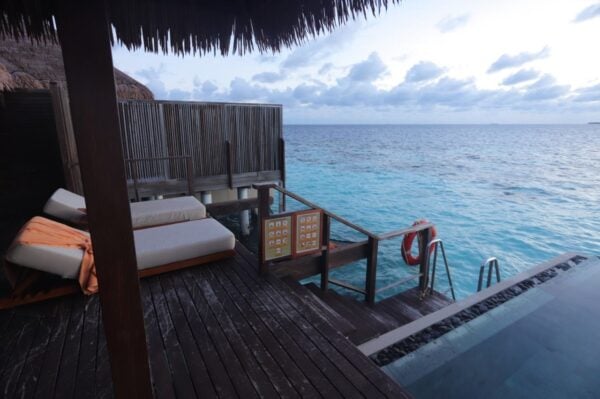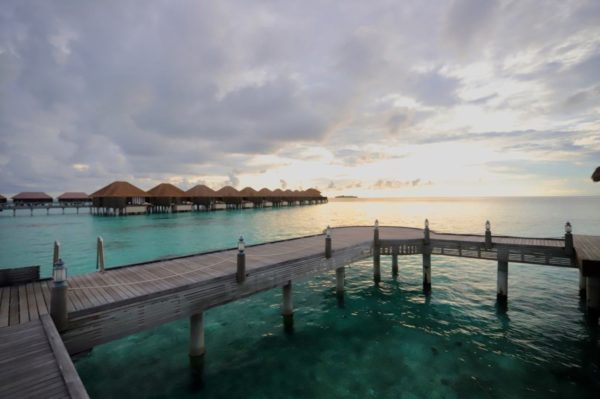 OUR EXPERIENCES
There are many experiences to be had in the Maldives. Yours may be filled with water sports, scuba diving or exploring the local islands. Ours were filled with goofing around on the beach, romantic relaxation in our private pool, beach side bbq's and work work work while the sun was out! That's just part of the job as a travel blogger.
Oh by the way we saw soooo much authentic wild life; dolphins, turtles, sharks, octopuses, giant groupers, mysterious giant fish, giant sea cucumbers and millions of kinds of corals and fishes. DO GO SNORKELLING because watching these creatures in the wild is different than seeing them trapped in a confined space. It sure has made me appreciate this lovely earth.
Here are some of my favourites shots of our experiences.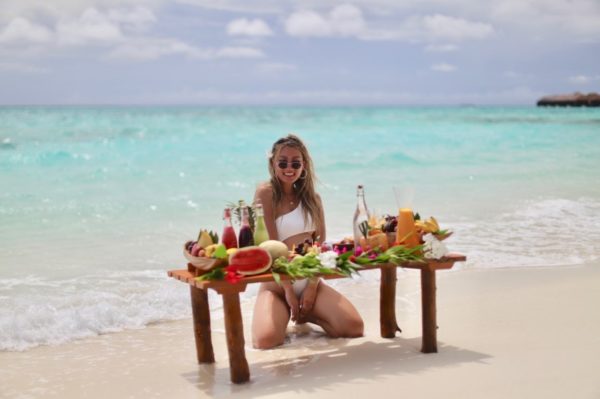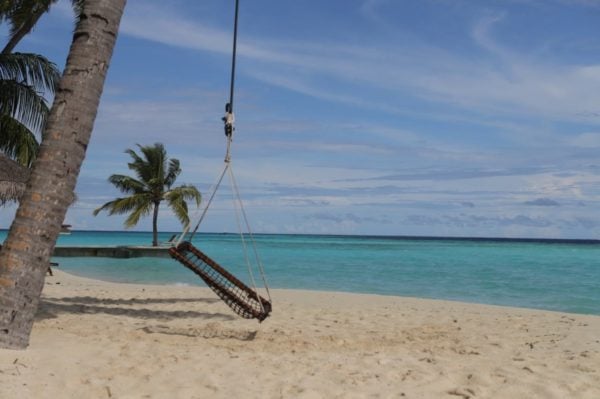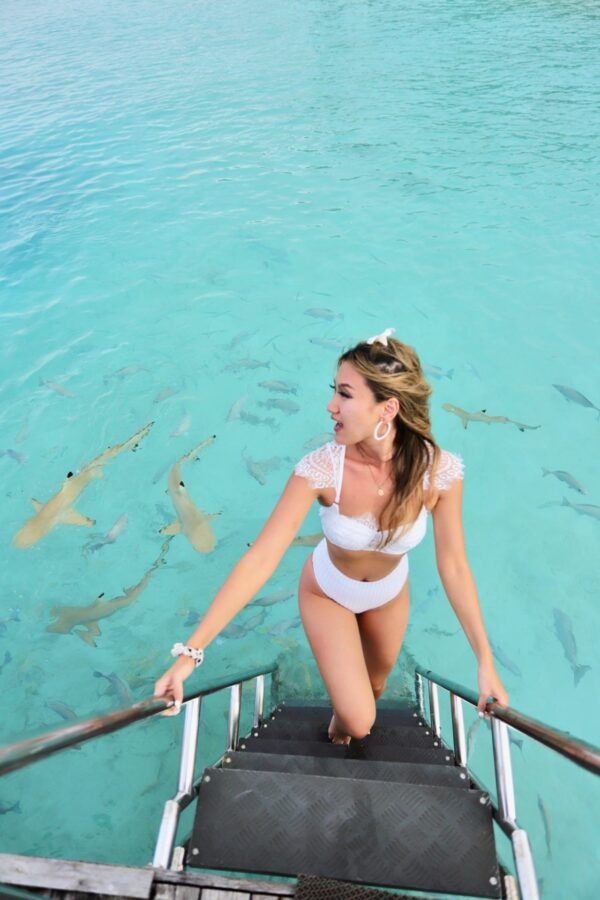 OVERALL RATING: (★★★★★)
Hits:
Excellent cuisine.
Food is either sourced locally or flown in fresh from Dubai.
Superb snorkelling and wild life.
Excellent service and room accommodations.
All inclusive experience with butler service and bikes.
Misses:
Dark room color scheme somewhat dated compared to the newer resorts in Maldives.
As it's very highly rated, price may be slightly higher that comparable resorts in the area
PS.  YOUTUBE VLOG OF THIS TRIP IS HERE
Pin this Review: