Hi Mango Squad!
It's been a while since my last travel post, we recently visited a lovely resort in Bermuda, of all places!  First, do you know where Bermuda is?  Bet you've only heard of the Bermuda Triangle, but didn't know there is an ultra-lux community right in the middle of the Atlantic Ocean.  Let's see how the trip looks like for a New Yorker:
Just two hours, not bad!  And unless it's hurricane season, don't worry about that whole Bermuda Triangle thing, it's literally history!
When we landed, we didn't know what to expect.  The ride was smooth and the roads winding.  After 25 minutes or so, we arrived at the Fairmount Hamilton Princess & Beach Club! We've stayed at our share of luxury hotels and resorts.  The service, hotel grounds, amenities, are all on point, so let's skip to all the juicy stuff.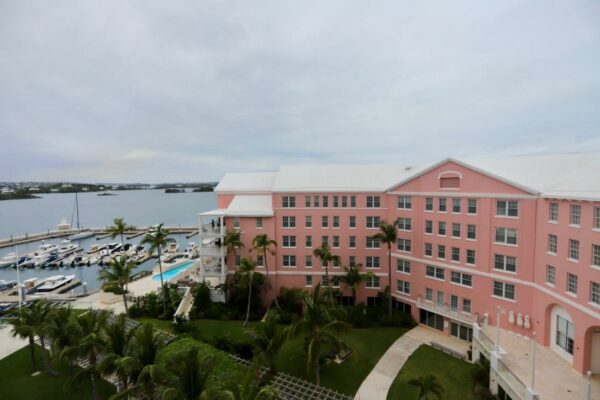 What's unique about this resort are the many pieces of art you'll find in the lobbies and amenity areas.  If you're even a little bit of an art fan like my dear hubby, you will get catch yourself taking a pause.  
If you appreciate a bit of history, the entire island of Bermuda has many stories to tell.  You can tell there is a strong British influence, the little details and crevices of old historic buildings give it away.  Surprisingly, the streets reminded me of Singapore.  Everything was just so clean!  The islanders clearly take pride in maintaining their beautiful city and I really wish I had time to wander the streets. 
But with a place like the Princess, there was plenty to experience inside
First, the infinity pool looking into a sunset!  In my case, the sunset "Instagram shot" was ruined by three days of rain.  But the warm tropical weather was still great for a relaxing trip!
Second, Marcus Samuelsson's new restaurant.  We had a fantastic experience there and the food really matched our savoury tastebuds.  We ordered the crab pasta, the bbq ribs, their famous fish and a carrot cake, yum!
[easy-image-collage id=3033]
Lastly, no shame but we totally lounged around at the Fairmount Gold Lounge wayyyy too much.  And the best part was the fast wifi for some relaxing binge sessions!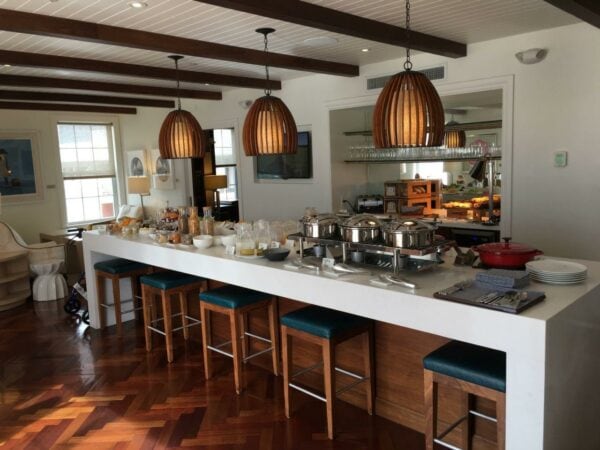 If you don't know what Fairmont Gold is, I'm going to list their BEST PERKs right here, but I strongly suggest you check it out on your next Fairmont stay!
My favorite Fairmont Gold Amenities
Private lounge exclusive for Gold guests (pictured above)
Healthy continental breakfast in lounge
Afternoon canapés & honor bar
In-room high-speed internet access
That's it! This one was short and sweet.  Hope you enjoyed!
[easy-image-collage id=3045]
Other 5-Star Hotels & Resort Reviews:
I hope you liked this review, please comment below and let me know what you think.  If you're thinking of booking, let me know!
Love,
Kerina