Hi darlings,
A lot of you have been asking about this particular pair of shoes so I've decided to blog about it! I instantly fell in love with these customized pair of Doc Martens, with a Louis Vuitton print uniquely crafted onto the exterior of the boots.
The design stands out but not too much, so I can still pretty much pair it with various outfits. The fact that it's brown on the outside (because of the LV print) and black on the interior face of the shoe is a nice little contrast. The details are so beautiful that you have to take another look at it.
Here's some close-up photos of the boots!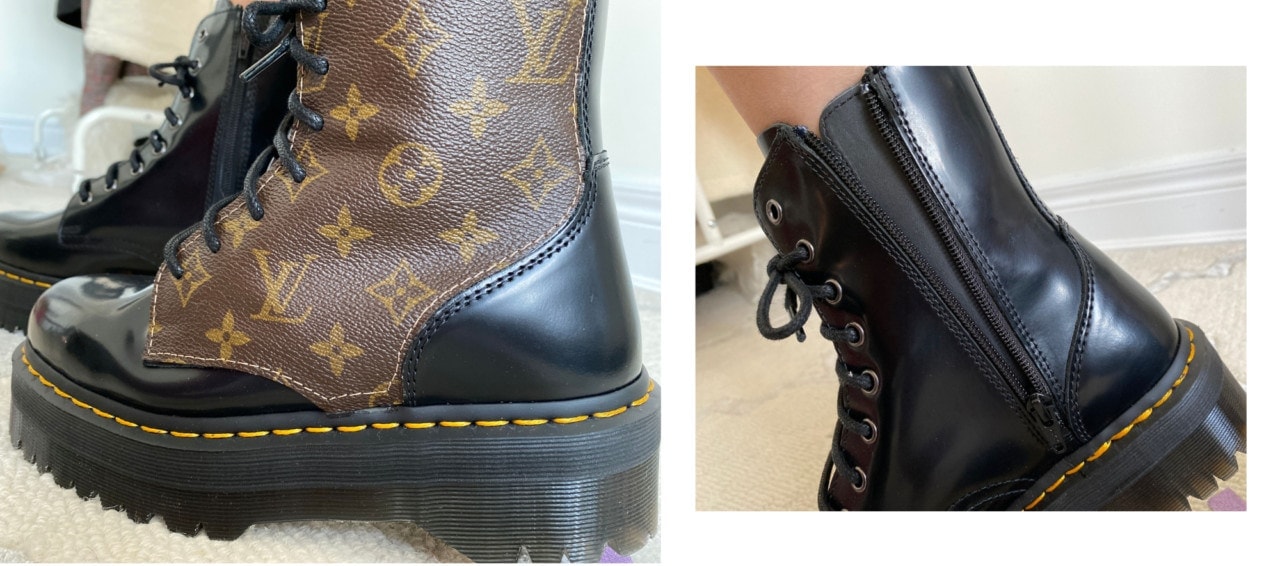 This isn't an official collaboration between Louis Vuitton and Doc Martens, it was made by the amazing duo at ONEtwelves.  ONEtwelves doesn't only do these specific designs, they also offer an array of customized shoes such as custom AF1s. If you're looking to purchase a pair like mine, go check out their site.