Now that May is officially ending soon, nothing says Spring/Summer more than the blooming of cherry blossoms. They represent love and romance, and their short longevity makes them a bucket list sight-seeing item for countless travellers. Luckily I am in Toronto, and when cherry blossoms are available for a few weeks I took my family there!
Baby Lucas's first outing of the summer :) It was hot that day and he was sweating and not enjoying himself at all haha *typicalbabies*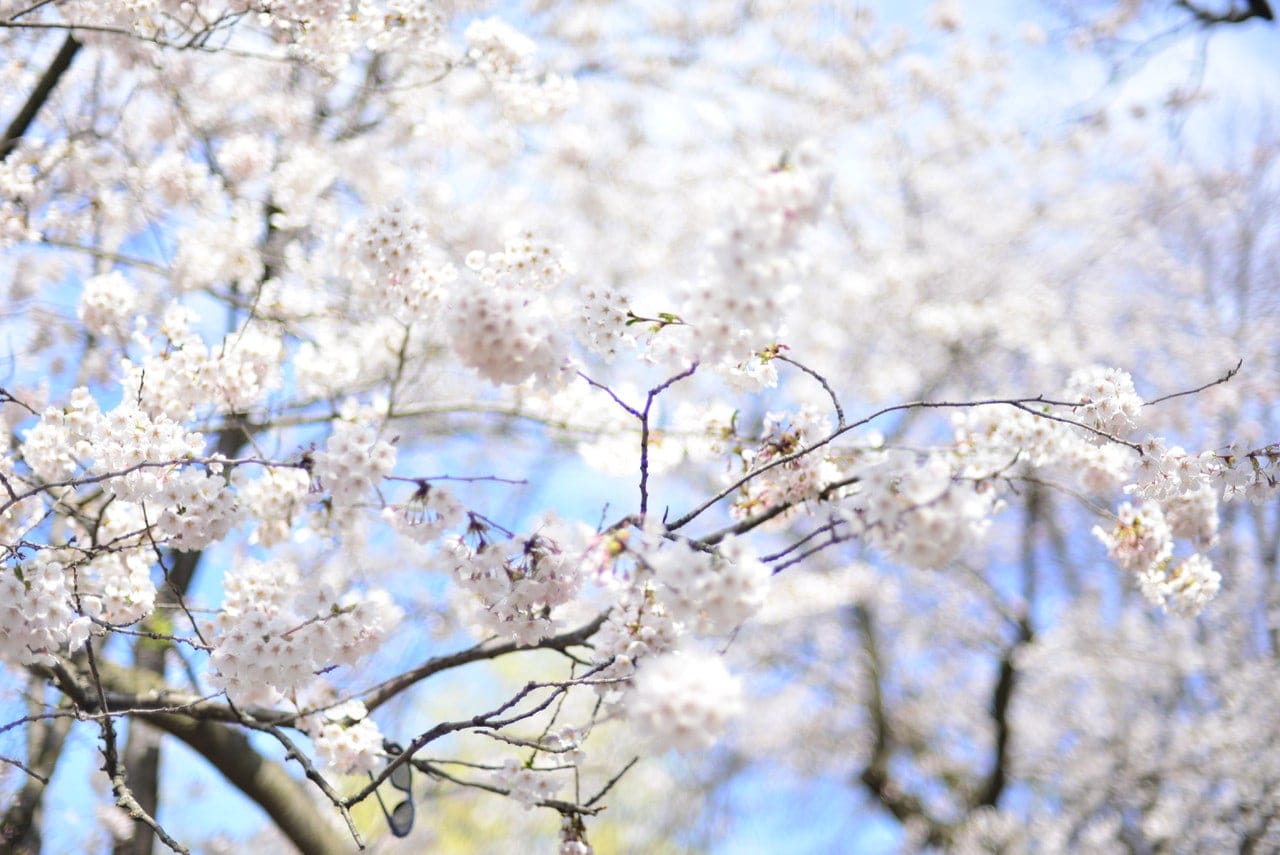 Closeup of the gorgeous blossoms
My outfit there – I wanted to match the white and pinks of the blossoms, and I wore a crop top from Zara and a pleated skirt from ASOS. My shoes are from Adidas.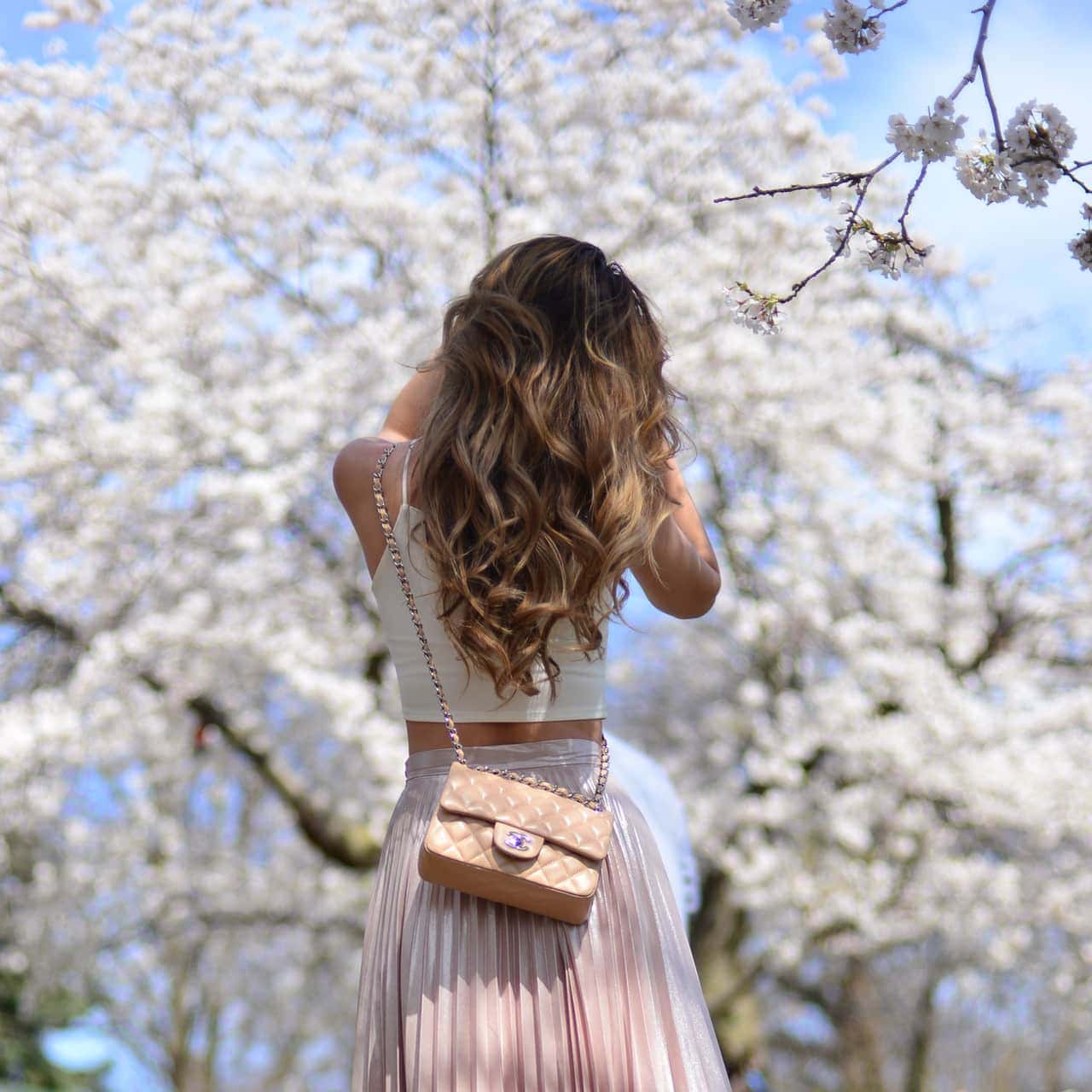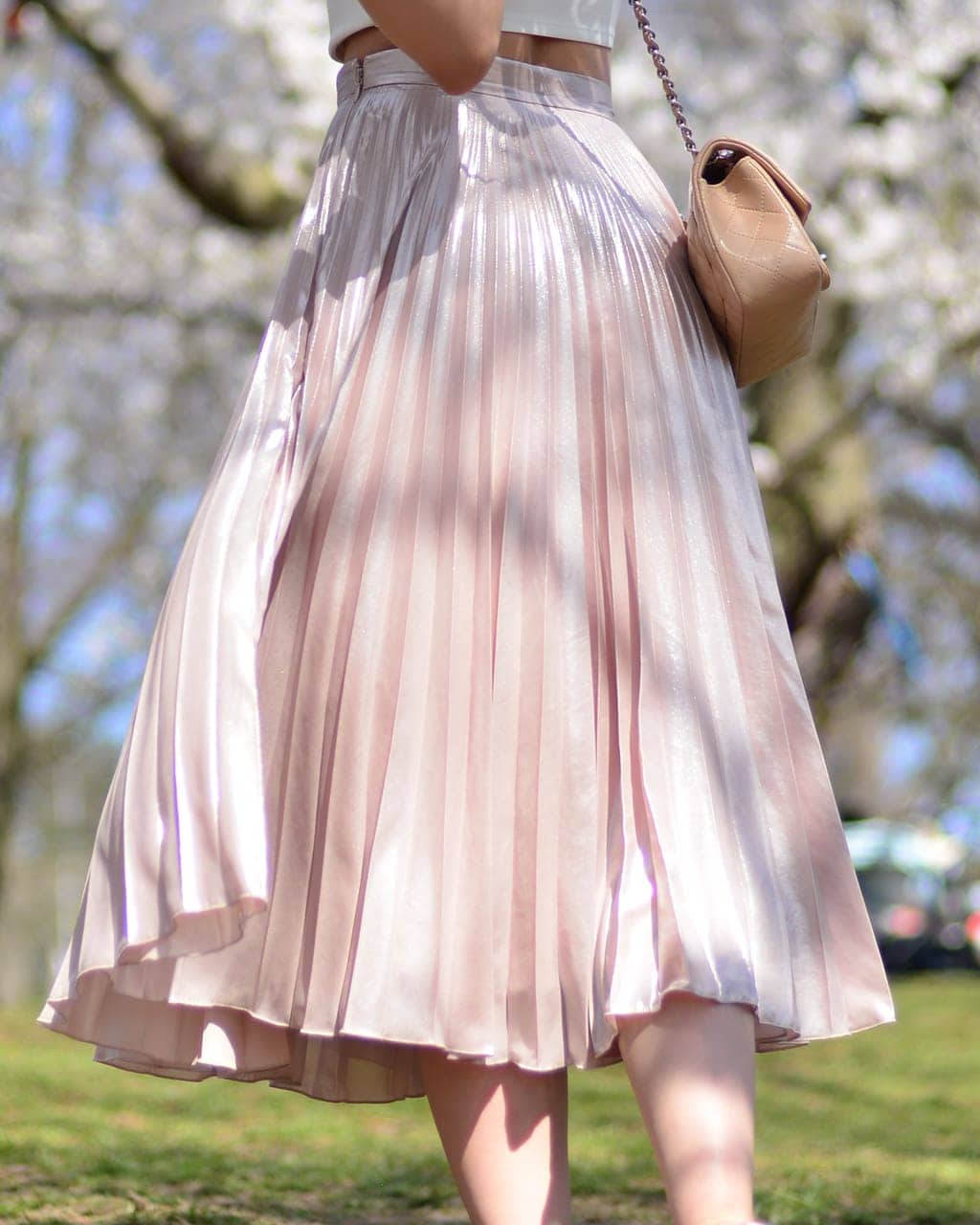 Closeup of the gorgeous skirt – it features silky satin accordion pleats that are all the rage Spring Summer 2017! It has the subtlest hue of shimmer to it and is gorgeous when you move. The pleats also stay in place no matter how much I throw it around, which is perfect if you want that effortless look and maintenance.
Found a pink blossom tree near a gorgeous little mansion nearby and had to take a picture with it. If there is one place that's my favorite for viewing cherry blossoms, it is the Shinjuku gardens in Japan. I even filmed a makeup tutorial inspired by the romantic cherry blossoms – check out my video here!
What's your favorite location for cherry blossoms viewing?