This is a guide to getting presets working on mobile, even if you don't have an Adobe Subscription.  Personally, we use Adobe's Photographer subscription. Most plans offer all 3 versions of Lightroom:
Lightroom CC Mobile (Must have for IG!)
Lightroom CC (Must have for everyone!)
Lightroom Classic CC (NOT a must have. Do not use this if you're new. It has a lot of clunky features that you won't need and takes up too much hard drive space)
But what if you just want to try it out for free, no strings attached? 
This is a work-around to getting Lightroom Presets working on your mobile.  The idea is that you can take the preset settings for any photo on mobile, and clone it as your own preset.  But in order to get the right settings, you have to have a DNG file, which is simply an image with a preset layered on top of it.  If you're unclear, just follow these simple steps:
STEP 1. Make sure you have your phone + laptop nearby and your Lightroom CC Mobile is updated.  You may want to open this blog post on your laptop because your phone will be busy!
STEP 2. Presets are usually packaged together in Zip files.  On your laptop; download our presets and look for the DNG files.  
STEP 3. On your laptop; EMAIL or use some other way to send a DNG file to your phone. I recommend Dropbox for this, but both methods work!
STEP 4. Now we finally get to use your phone!  This is the trickiest part, you have to "OPEN" the DNG file using Lightroom Mobile
For iOS: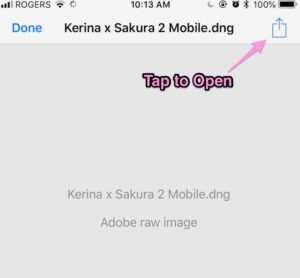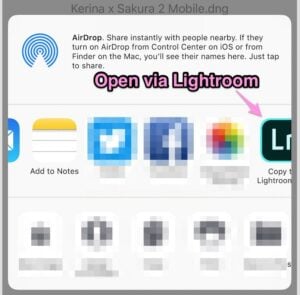 STEP 5. Once you have opened a DNG file, it's almost like editing a regular JPG file, only DNG files have preset settings already layered on top.  This is how you can "trick" Adobe into letting you copy your own mobile presets.  All you need to do now is create a preset based on the DNG file you opened.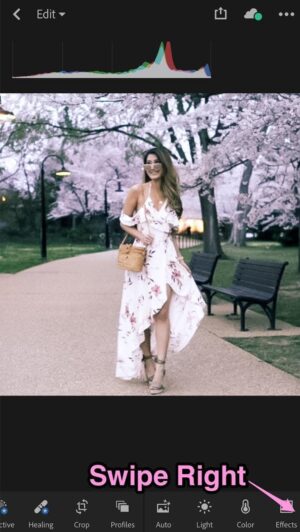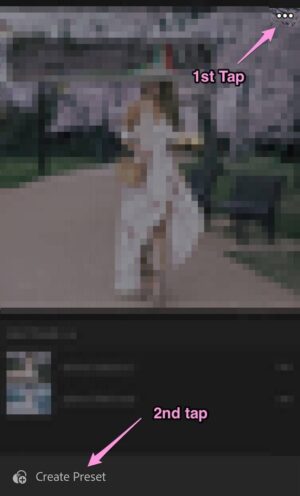 Do this for EACH DNG file you have, because each DNG file is essentially a picture overlaid with a Presets Setting layer. 
THAT'S IT. You've now created your own MOBILE PRESET for FREE!
To make sure you've done it right, you can set everything to zero then toggle it on and off to see the difference. 
For Andriod:
STEPS 4 and 5 are similar, only you import DNG file to your phone like this: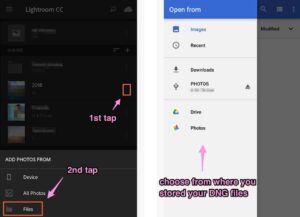 Then go into the Presets section, create a new preset by using the settings from your opened DNG file.
New Tip: Having trouble importing DNG files on Andriod?
Make sure you have "Raws" enabled when you import DNG files because DNG files are technically a type of a RAW file.  See below:
That's it!  I hope this was useful for anyone looking to get into photography.  Remember that I do have basic start presets such as the Curacao Presets, make sure you check out http://www.KerinaMango.com/Presets for the exciting new things I have in store for you!
Love,
Kerina
PS. Wanna show off your Lightroom knowledge? 

this photo below!