Hey cuties,
There have been so many recent comebacks, I've decided to do a feature specifically on K-Pop Fashion. As you know, KPop celebrities are one of the biggest trendsetters these days. Seeing them wearing a certain outfit equates to sold-out items in a matter of hours! It's not surprising why fashion brands around the world scramble just to get these celebrities to wear their pieces in their music videos, live performances, and even just airport fashion (BTW —Hello to the new YSL Global Ambassador, Rosé!)
For my non-K-Pop readers out there, don't worry. You don't have to be K-Pop fans to appreciate their fashion. They always go around looking so fashionable, and are a great inspiration for trends
I recently made a YouTube LOOKBOOK video of some really cool outfits inspired by my faves. 
BTS Jungkook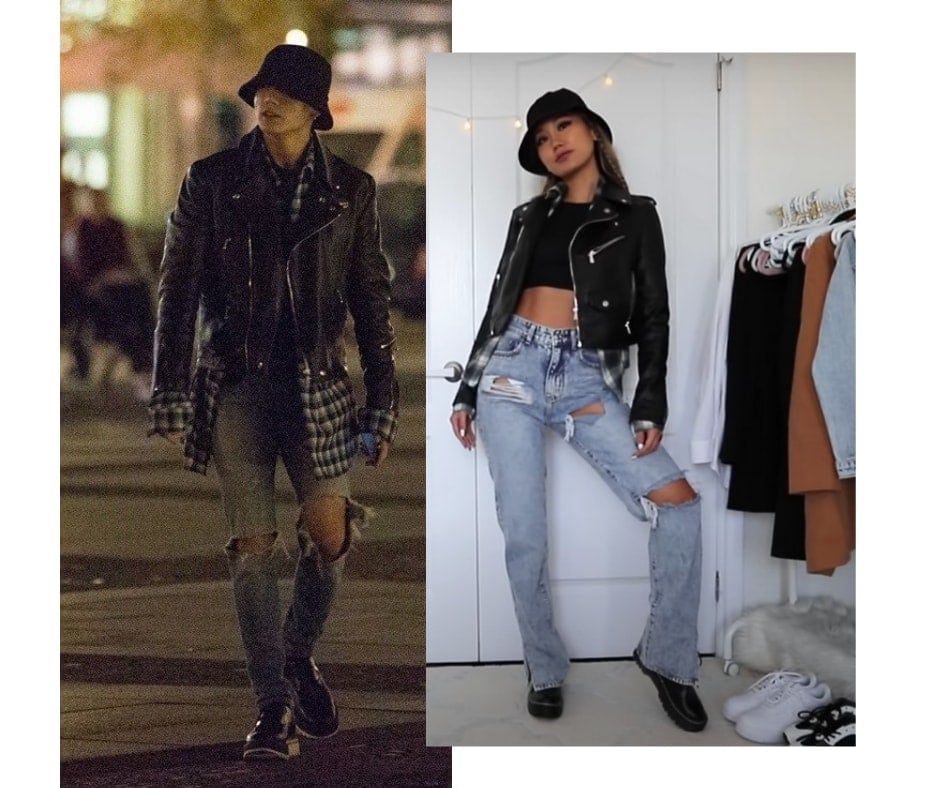 SHEIN Cropped Tank Top (black) | $5 
NASTY GAL Distressed Jeans | $30 
SHEIN Button Front Tartan Oversized Blouse | $19 
NASTY GAL Faux Leather Jacket | $37 
SHEIN Combat Boots | $29
SHEIN Bucket Hat | $4
BLACKPINK Jennie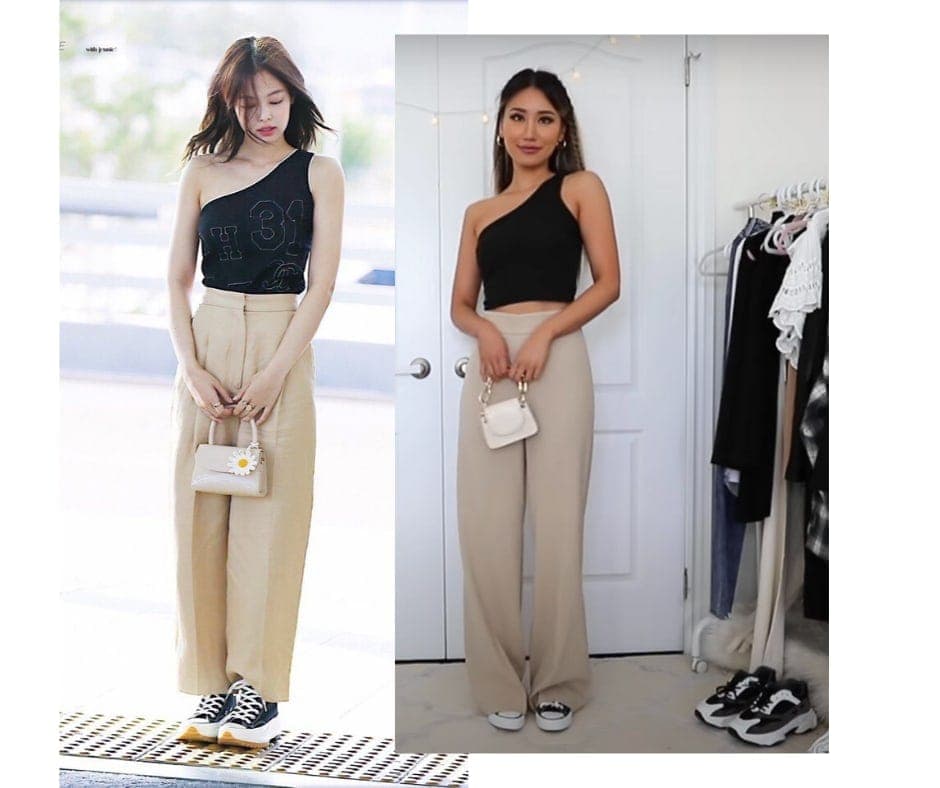 SHEIN One-Shoulder Top | $5
ARITZIA Beige Pants | $148
CONVERSE Sneakers | $50

BLACKPINK Lisa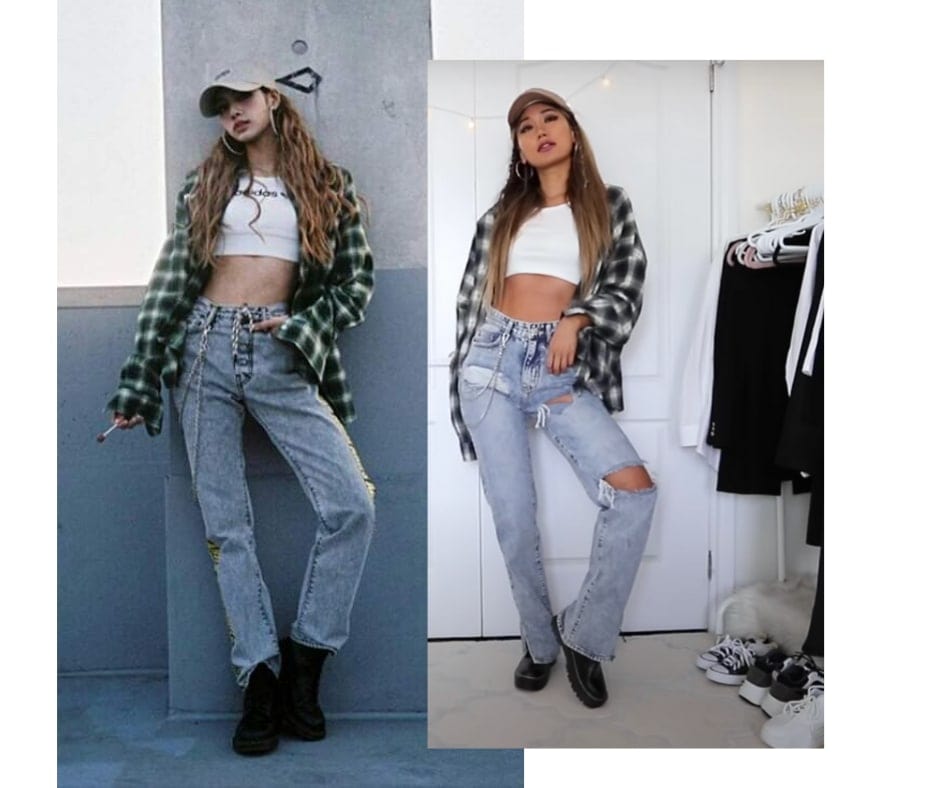 REVOLVE White Top | $58 
NASTY GAL Distressed Jeans | $30 
SHEIN Button Front Tartan Oversized Blouse | $19 
SHEIN Combat Boots | $29
MAMAMOO Hwasa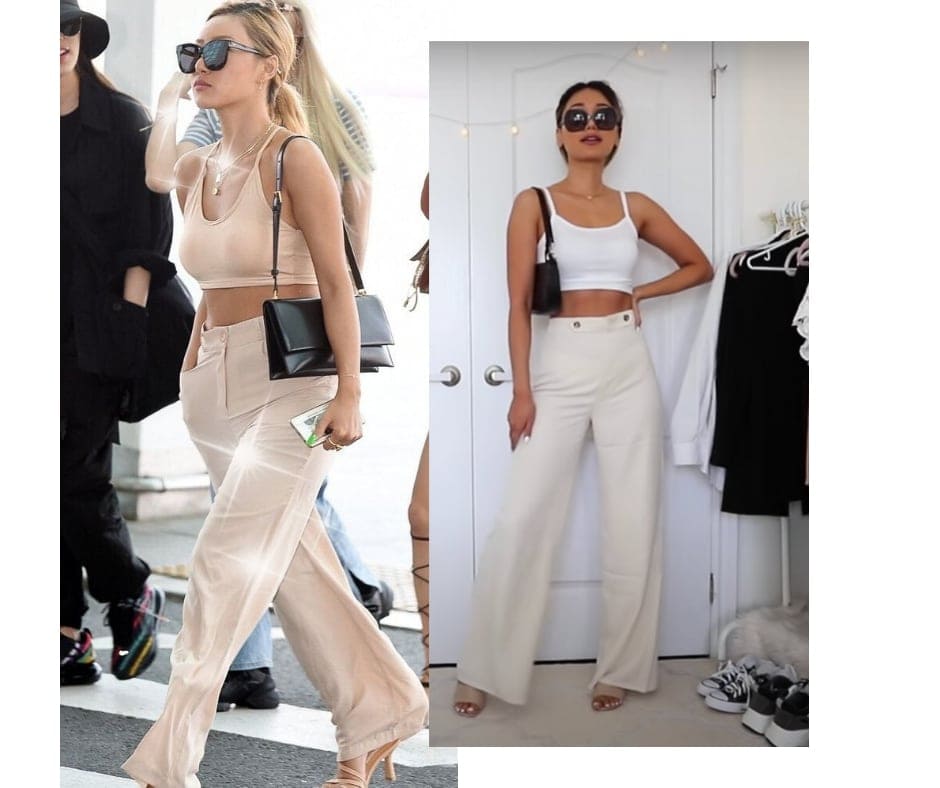 SHEIN White Ribbed Top | $20 
REVOLVE Norton Pants | $188 
SHEIN Chunky Heel Mules | $21 
SHEIN Tote Bag | $15
ITZY Yeji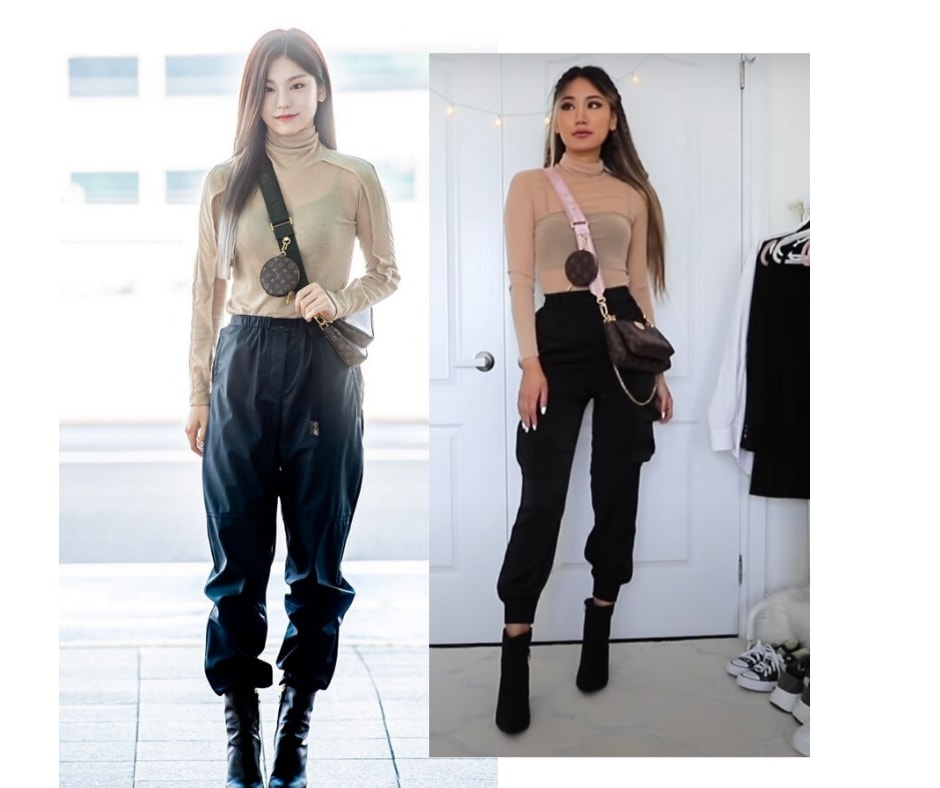 SHEIN Black Crop Top | $5
SHEIN Mesh Top | $5
REVOLVE Frida Pants | $128
SHEIN Black Point Toe Boots | ($36)

For more looks, check the full video here: