Hi everyone!
I had a brief stay at a family & budget friendly Maldives resort and just wanted to make a quick review.  When I say budget friendly, I mean relatively; stay at Kandima is still very much a luxury experience!  I normally have more juicy details for my readers, but as my stay here was cut short due to a missed flight, I think it's only fair that the review is short as well :).
CHANGING THE GAME
With vibrant colors, multiple bars, live music and an accessible price point, Kandima is known as the new resort on the block and changing the game in the Maldives.  I'm not sure how it's possible that the resort is so budget friendly.  Perhaps it's the lack of butler service and free bikes to go around the resort, but prices are surprisingly low for what you get!  The over the water bungalow we got looked very basic from the outside, but was fantastically designed on the inside.  Let's have the pictures speak for themselves: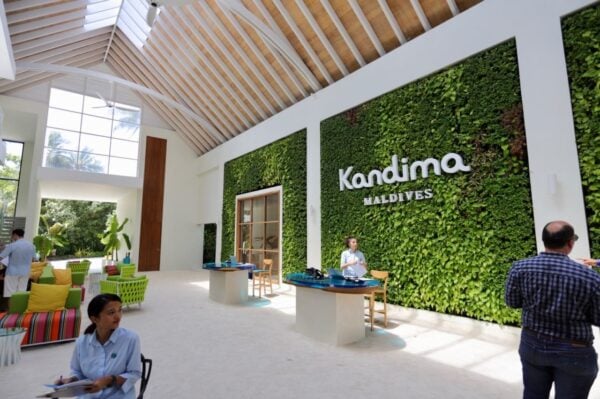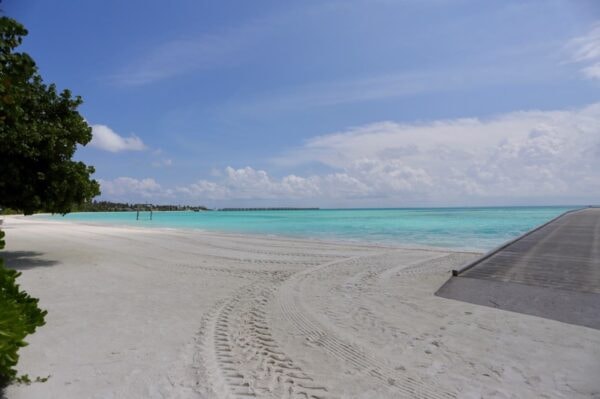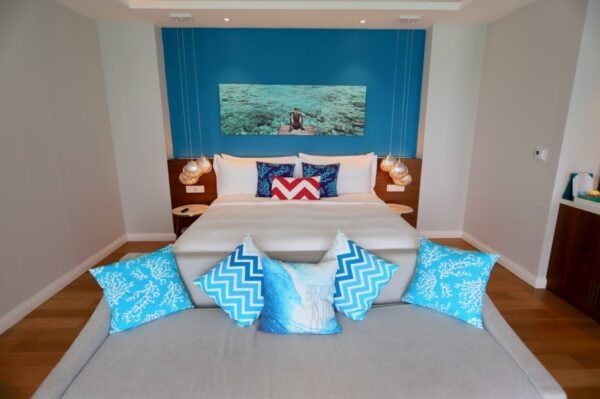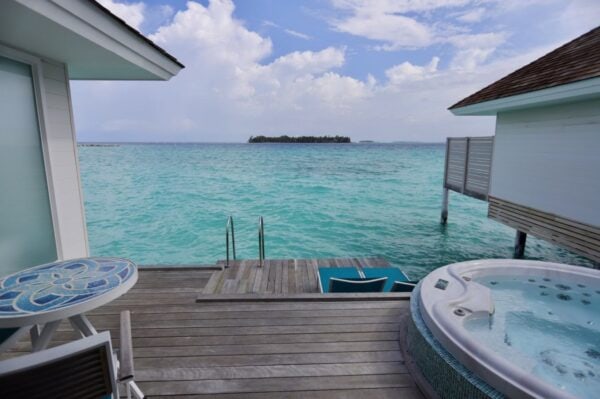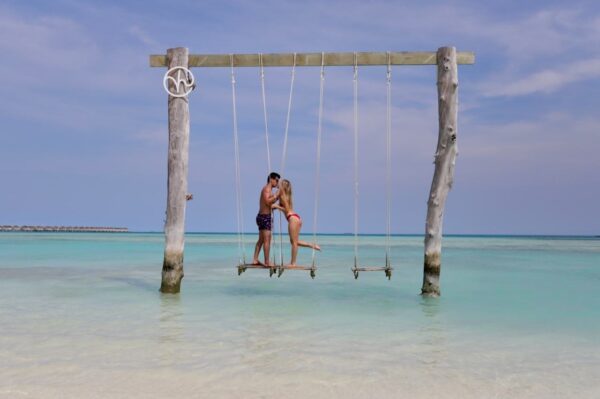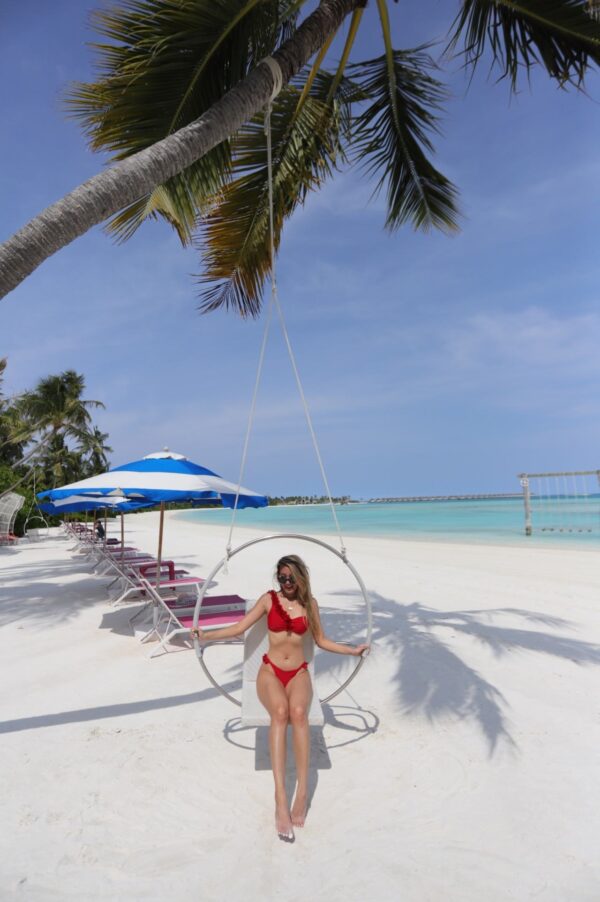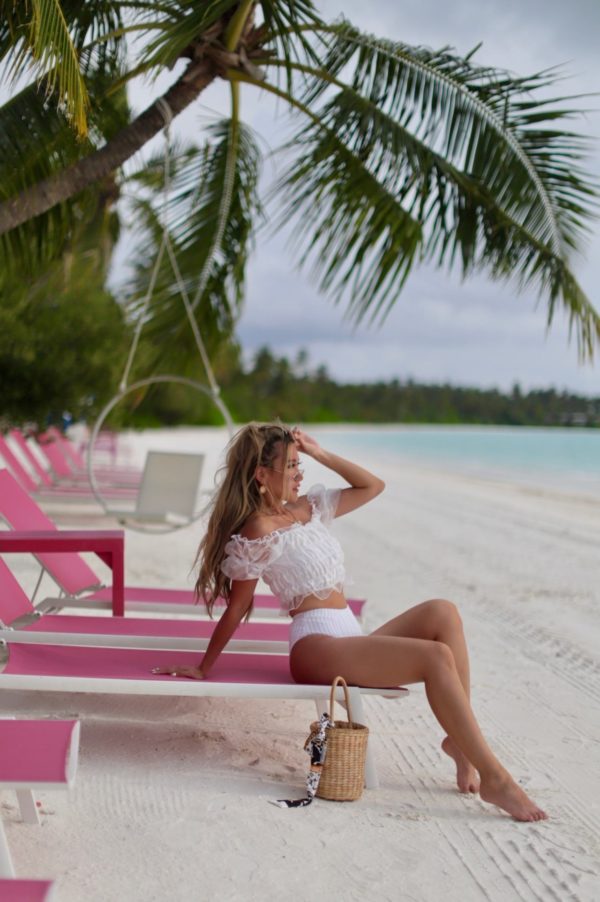 OVERALL RATING: (★★★★☆)
Hits:
Excellent cuisine with chefs from all over South East Asia and India
Lots of hermit crabs right on the beach!
Fab in-room decor with a bright and modern design
Affordable
Super cute gym with a jet pool in front
Amazing colors and design at the resort main grounds
Family friendly with a huuuuge play room!
Misses:
Need to wait 10-15 mins for a "bus" buggy to take you around the island
No buggy service to your door upon check in, had to walk from "bus stop" a whole 5mins to our villa door (*first world problems ikr)
The over water villas and jetty have an unwelcoming, plain design
Lots of coral on the beach makes it hard to walk on the otherwise perfect white sand
No privacy at your own hot tub! (*first world problems again I'm sorry)
Who needs a hot tub when it's so hot out already??
Even with all it's misses, we really can't be too hard on it.  At prices ranging from $300+ per night, it's giving many access to the Maldives and I think that's great!
Got more questions about the Maldives?  Just drop a comment or email me, thanks for reading!
xoxo
Kerina