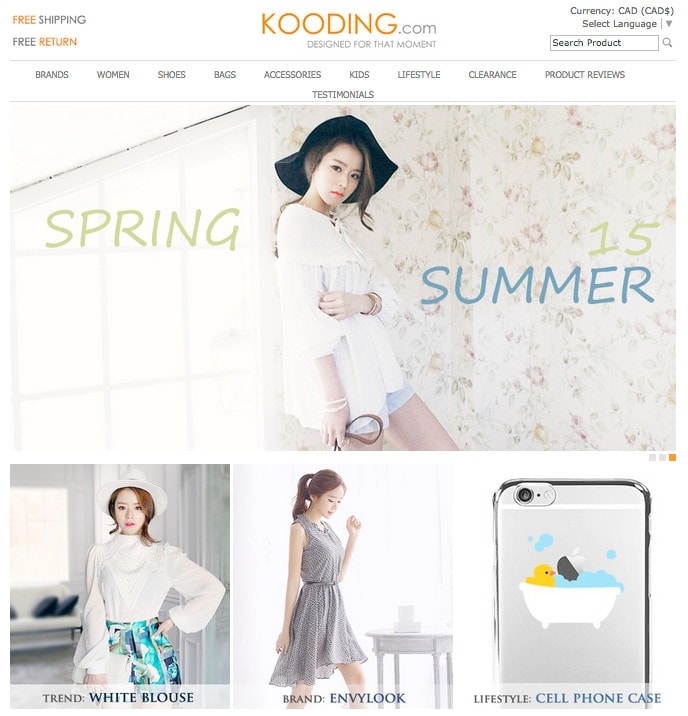 Living in North America it can be hard to get my hands on Asian style clothings, hehehe. Then I decided to go on a search for some K-pop inspired outfits, and I came across KOODING. Before this I've never heard of KOODING, but they totally surprised me with their quality, shipping, and customer service! Here's a review of what I got from KOODING.
I was pleasantly surprised at how the Bukeul Knit material was sturdy, thickly woven yet light and airy. Everyone needs a basic black oversized sweater right? You can dress this sweater up or down,  I love the front tuck-in look, gives the entire outfit so much more dimension.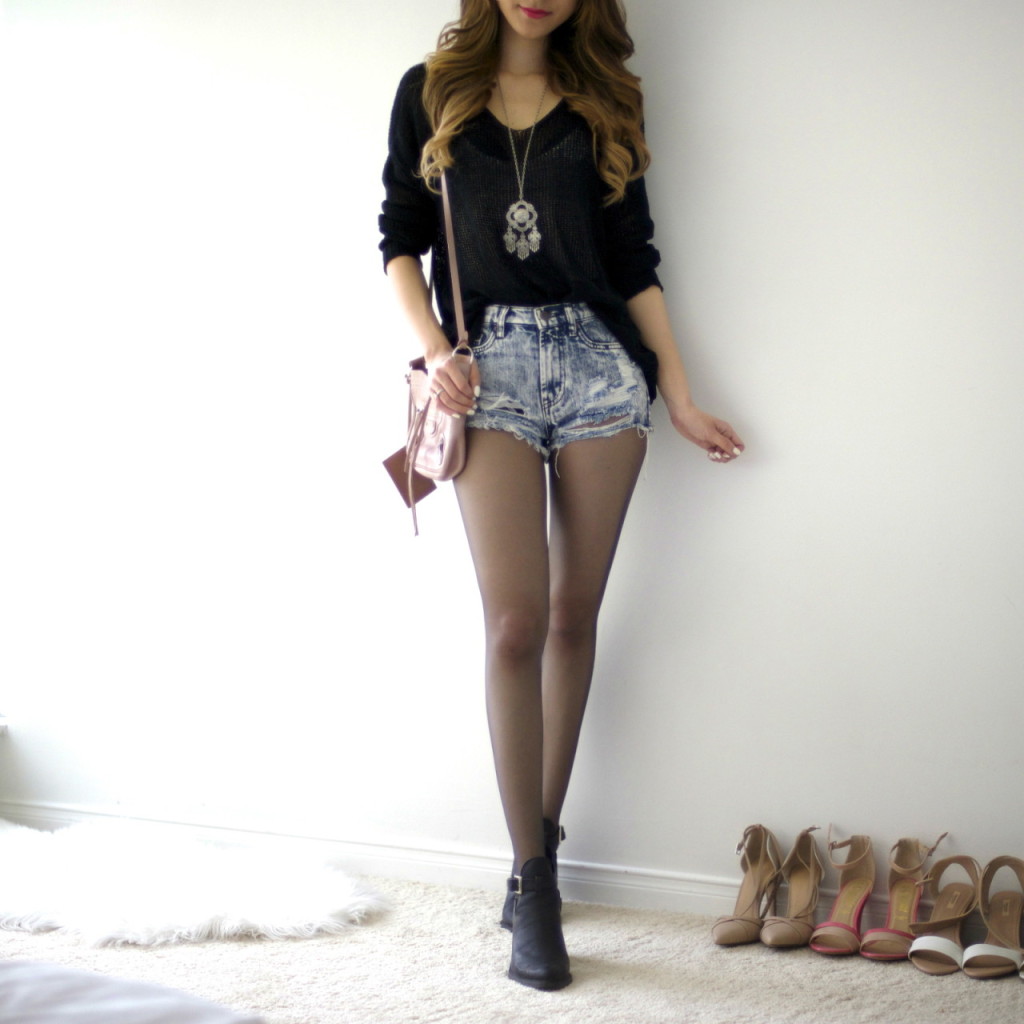 Here's the full body look! I styled it with a simple jean shorts, a tribal necklace, and my balenciaga bag. For shoes I went for a black + silver booties since we're doing the black + silver theme here. You can also add a chunky belt if you want to go for that rocker/grundgey look!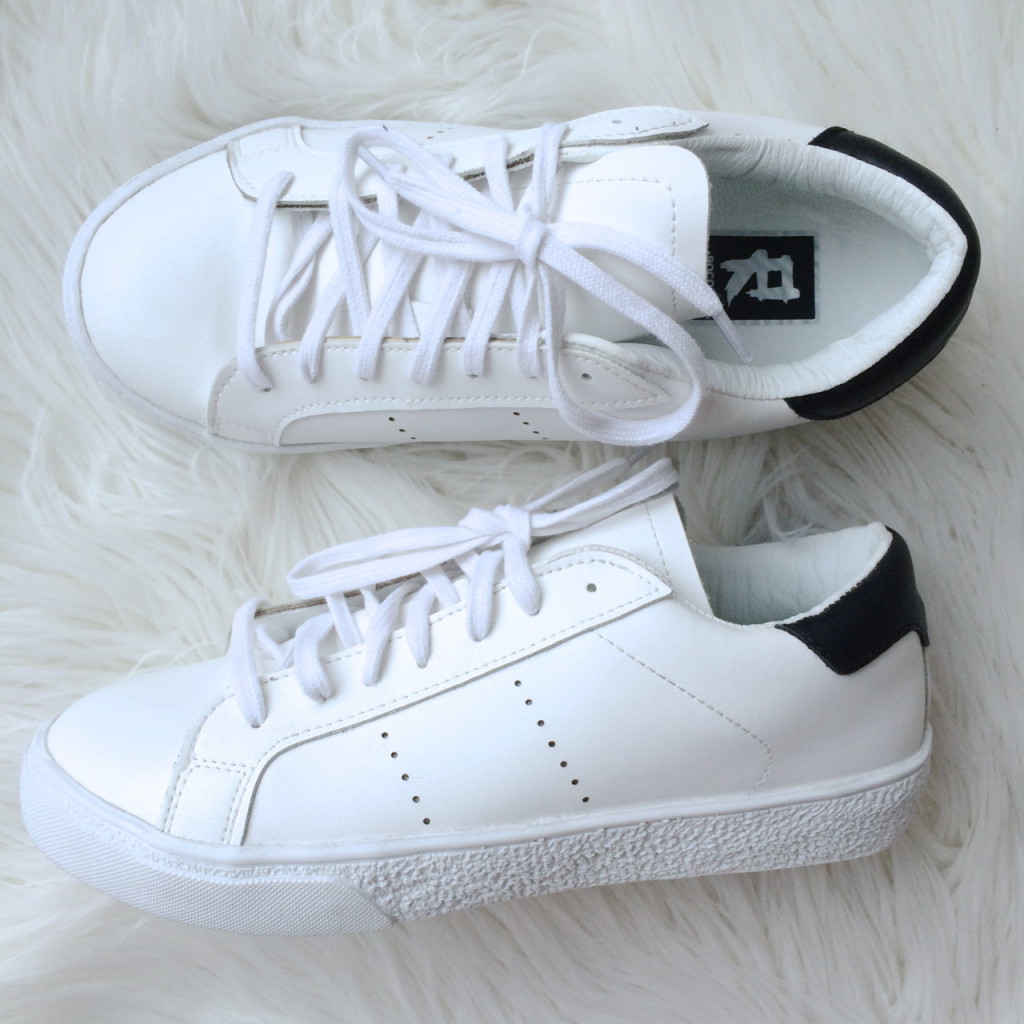 This spring/summer is ALL ABOUT WHITES. White tops, white shorts, white pants, but ESPECIALLY white shoes. Throw in your Converses, Vans, Nikes onto any outfit and you're good to go! The Heels Rog Shoes is soft, light, airy, and cushiony at the back so you can walk all day in them. The best part is that it literally goes with any outfit, dressy or non-dressy.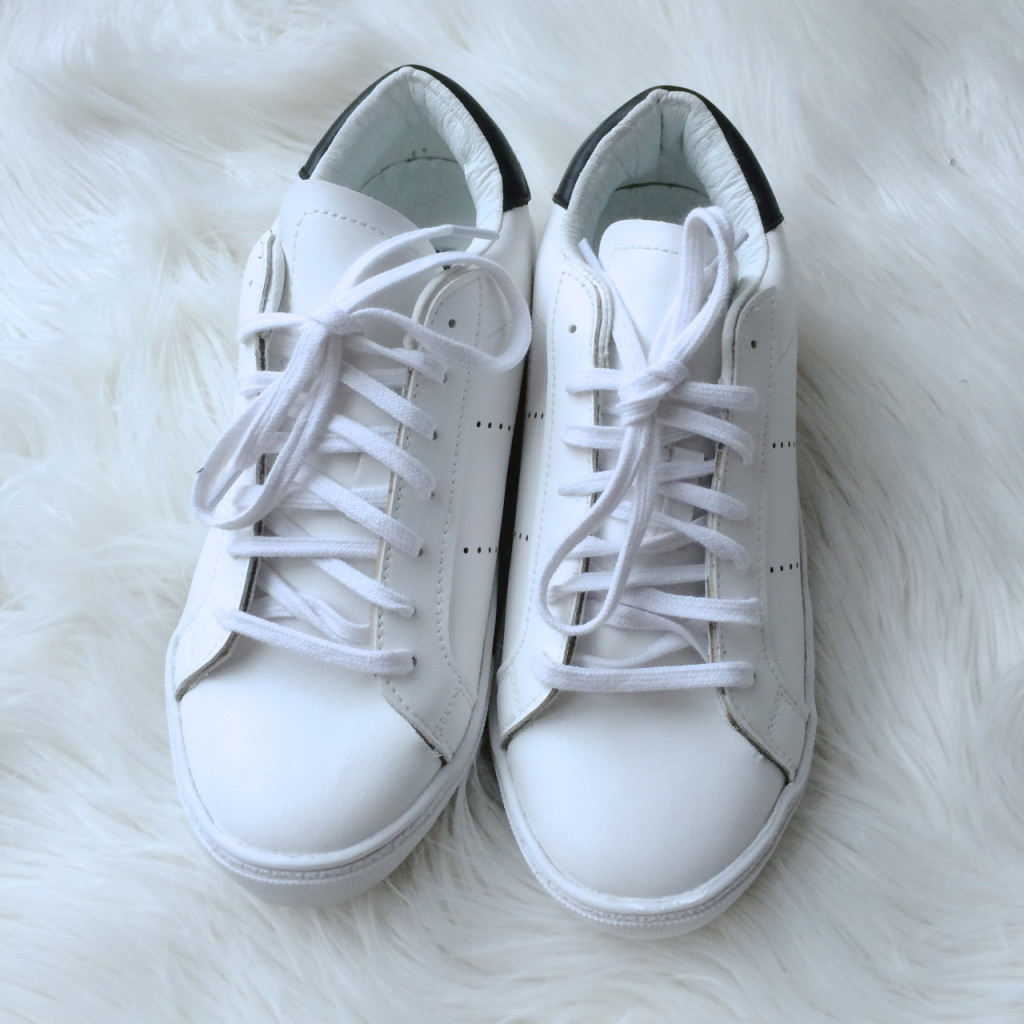 Front view! The only downside is that it tends to run small, I am a US7 and a Asian38, and got this in US7.5 – still ran a bit small for me so I would suggest going one size up!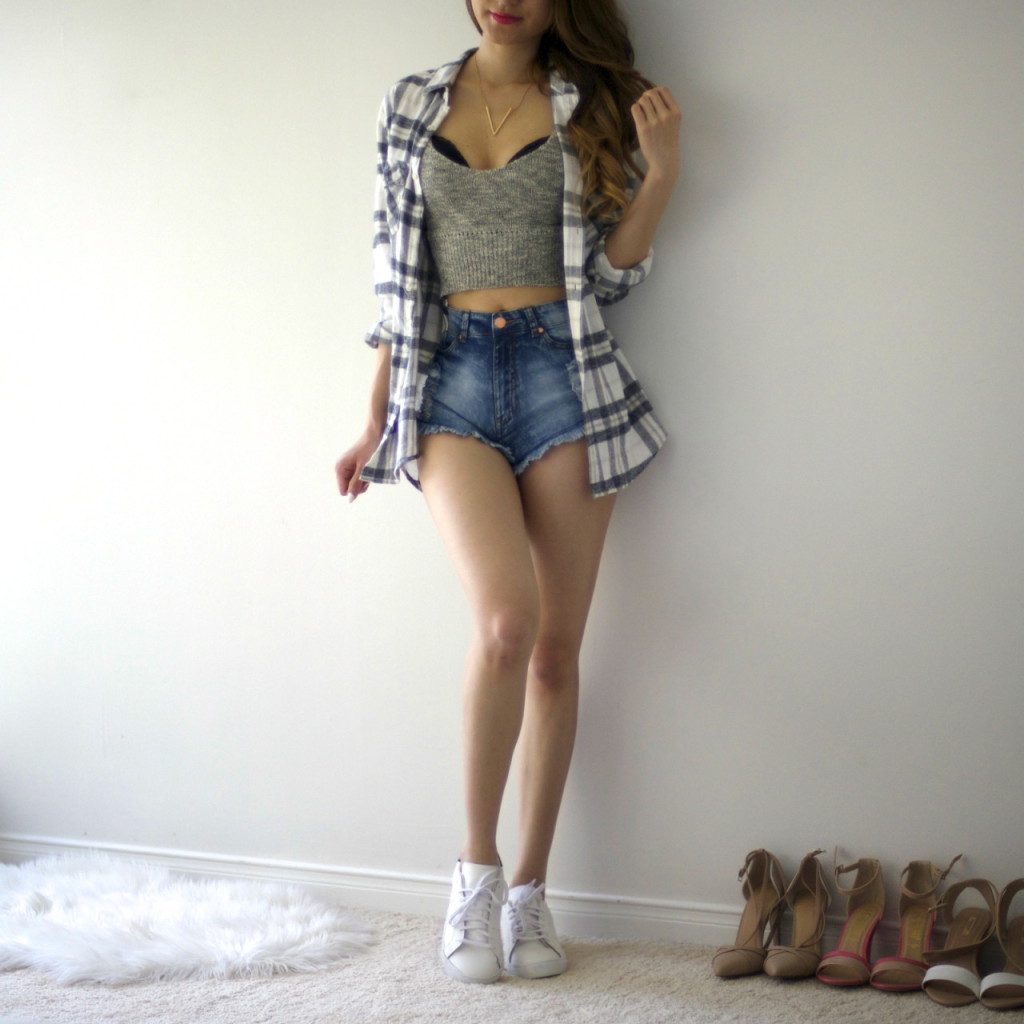 How I styled the Heels Rog Shoes – Casual top, throw on a pair of jeans shorts and some flannel and you'll be looking ultra chic this summer! Cannot get over how much basics and white shoes are trending right nowwwww!
KOODING ships worldwide, and have all kinds of styles from dressy to casual. They also offer FREE SHIPPING AND RETURNS, and their customer service is top notch. Do check them out!
Use Code: KERINA10 for 10% off your orders! 
What is your favorite trend right now?
xoxo, Kerina