Disclaimer: This post is sponsored by Macy's, but all opinions and styling are my own
Welcome back, my dearies! So the cold season is now upon us and I think we all have the same topic on our minds: how can we easily transition our wardrobes into Fall/Winter appropriate ones? Have no worries, for I have prepared ADORABLE suggestions.  It's time to talk a bit about Macy's It List items for Fall! Those are some quality, staple pieces every girl needs in her closet. Both of the items I'm going to be focusing on are from the Sanctuary line.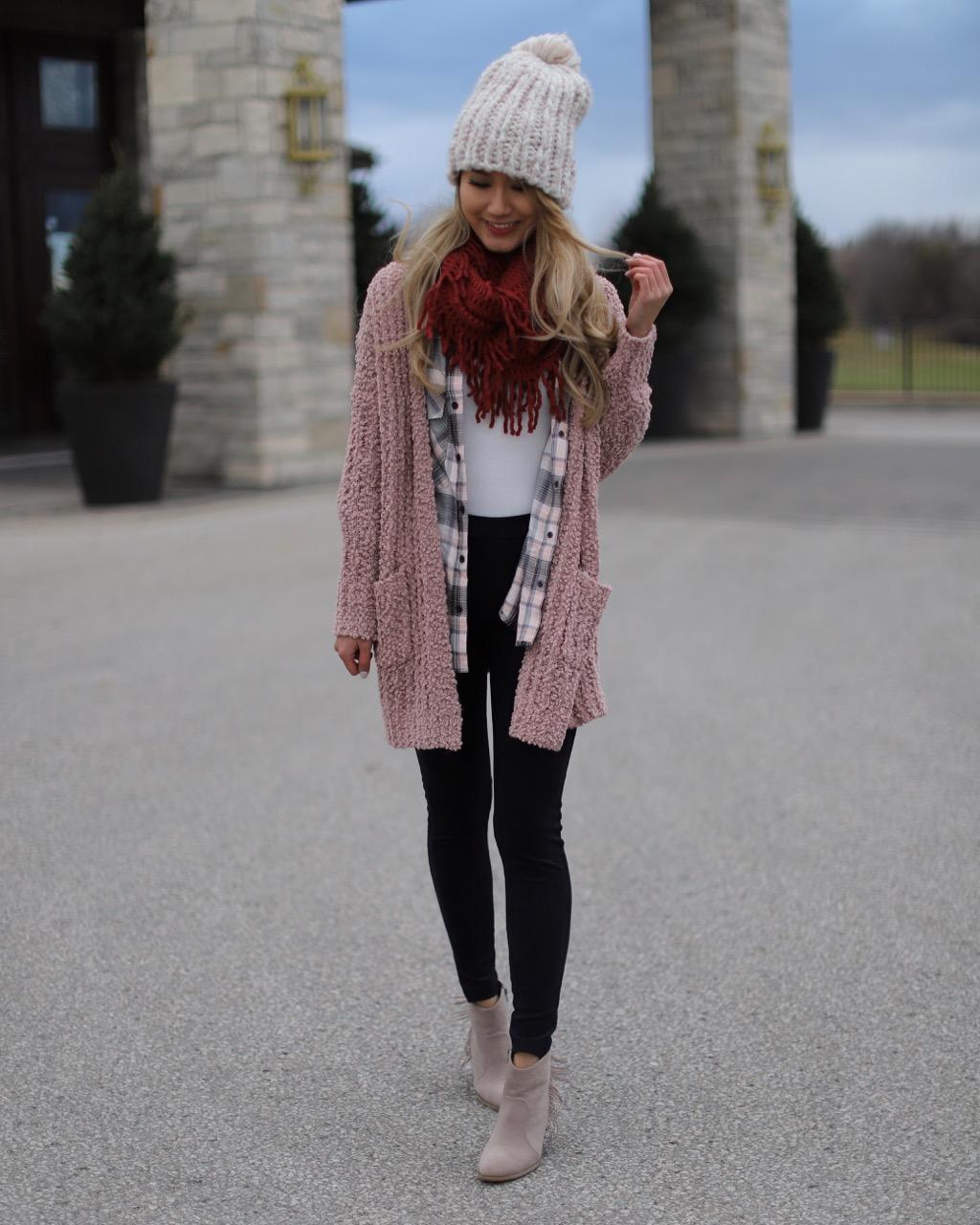 I decided to style those clothing pieces into a very casual, yet cute outfit. What I absolutely love about cold weather is the opportunity to wear cozy clothes! First of all, I'm going to talk about my black suede leggings. Leggings are a staple in my Fall wardrobe, as they can complement perfectly oversized jumpers/cardigans! And those Suede Grease ones from Macy's are warmer than your usual pair. Since they are so simple yet chic, you can style them with a multitude of tops! :D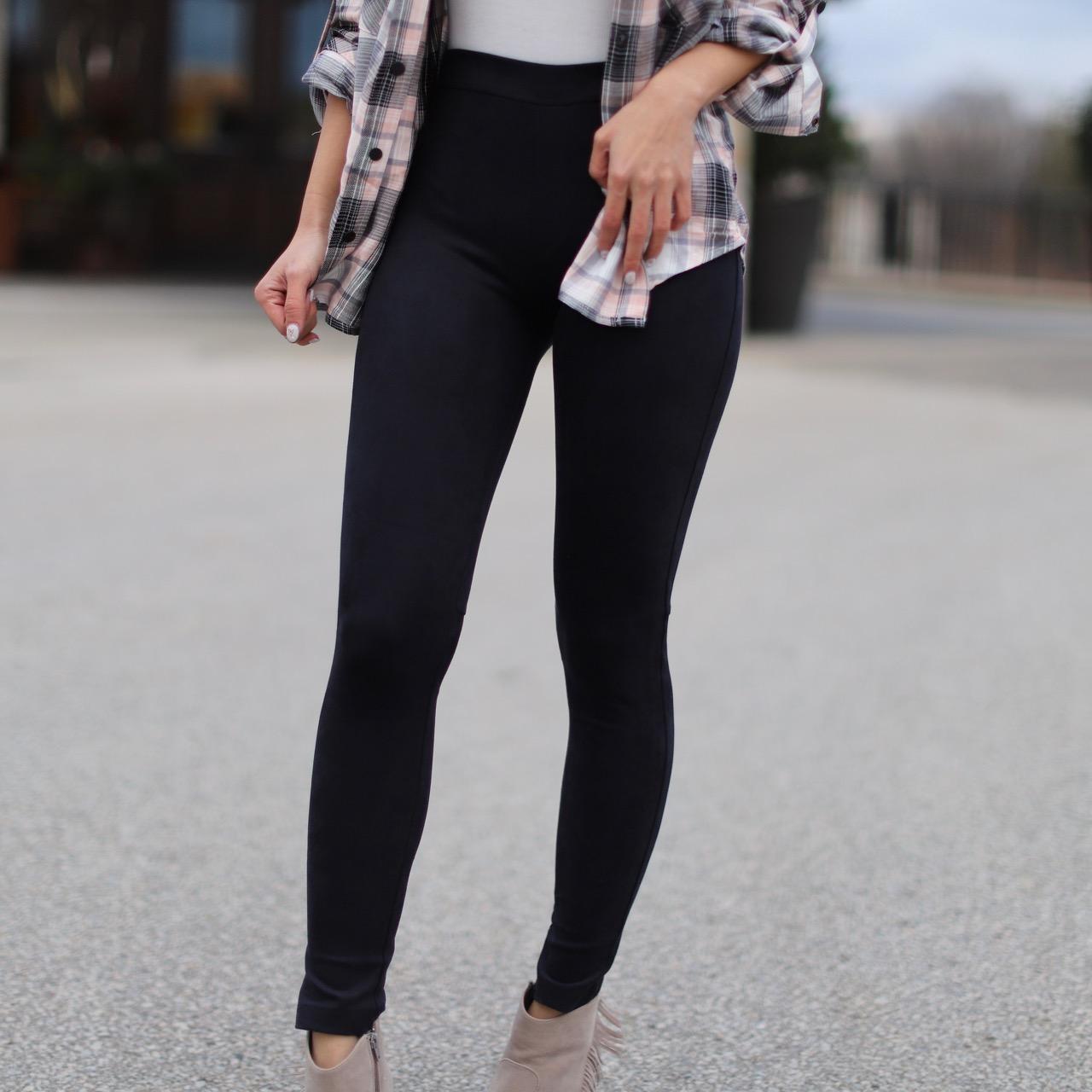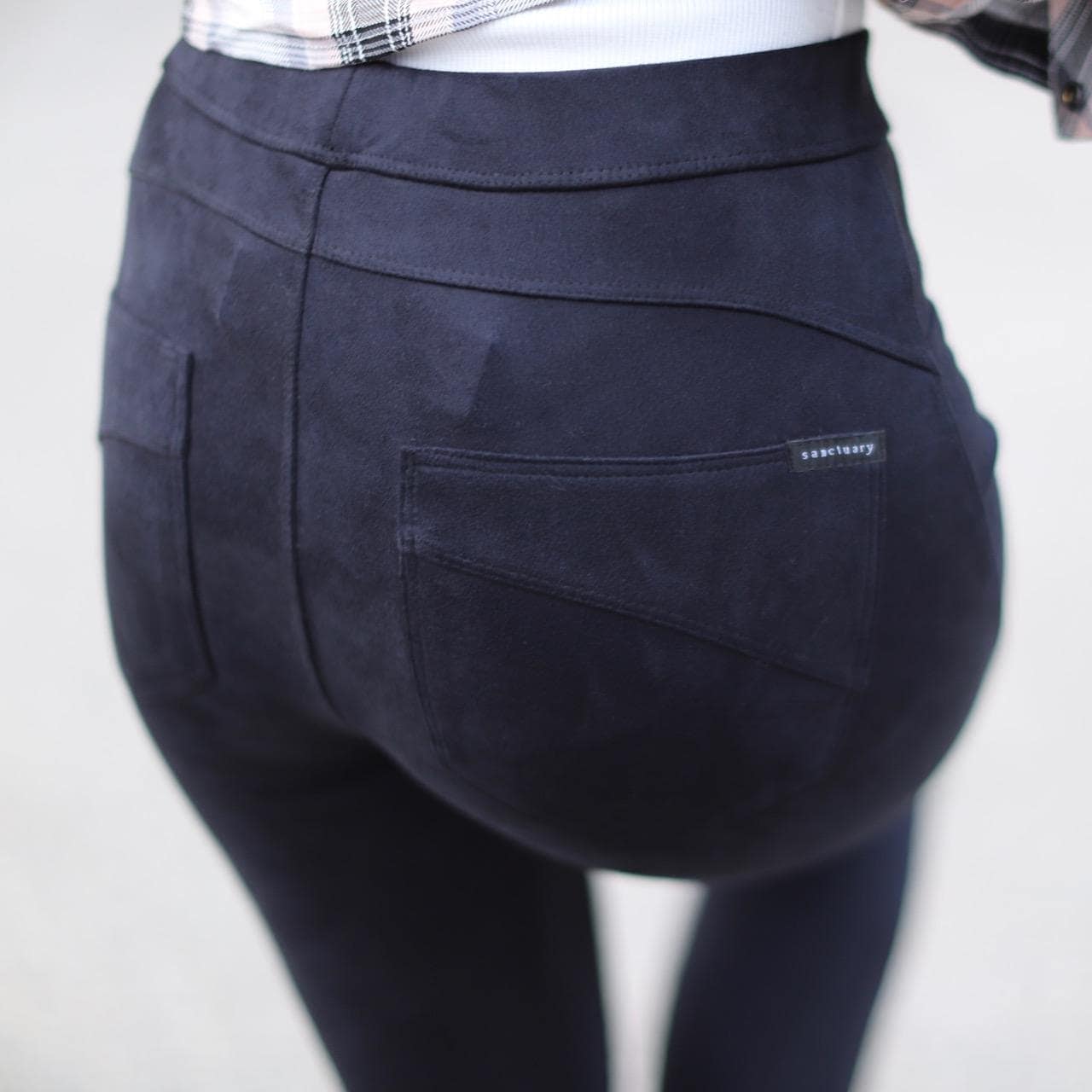 Now I'm sure you've noticed my boyfriend plaid shirt. This one is also from Macy's Sanctuary Line, and it's a MUST for me on chilly days! One of the most effective way to update your outfits is by layering. Throw on a tank top and a plaid shirt to give the outfit a pop of color, and top it off with a chunky cardigan or coat. Keep it as simple and structured as possible, because this is a great way to mix and match the clothes you already own!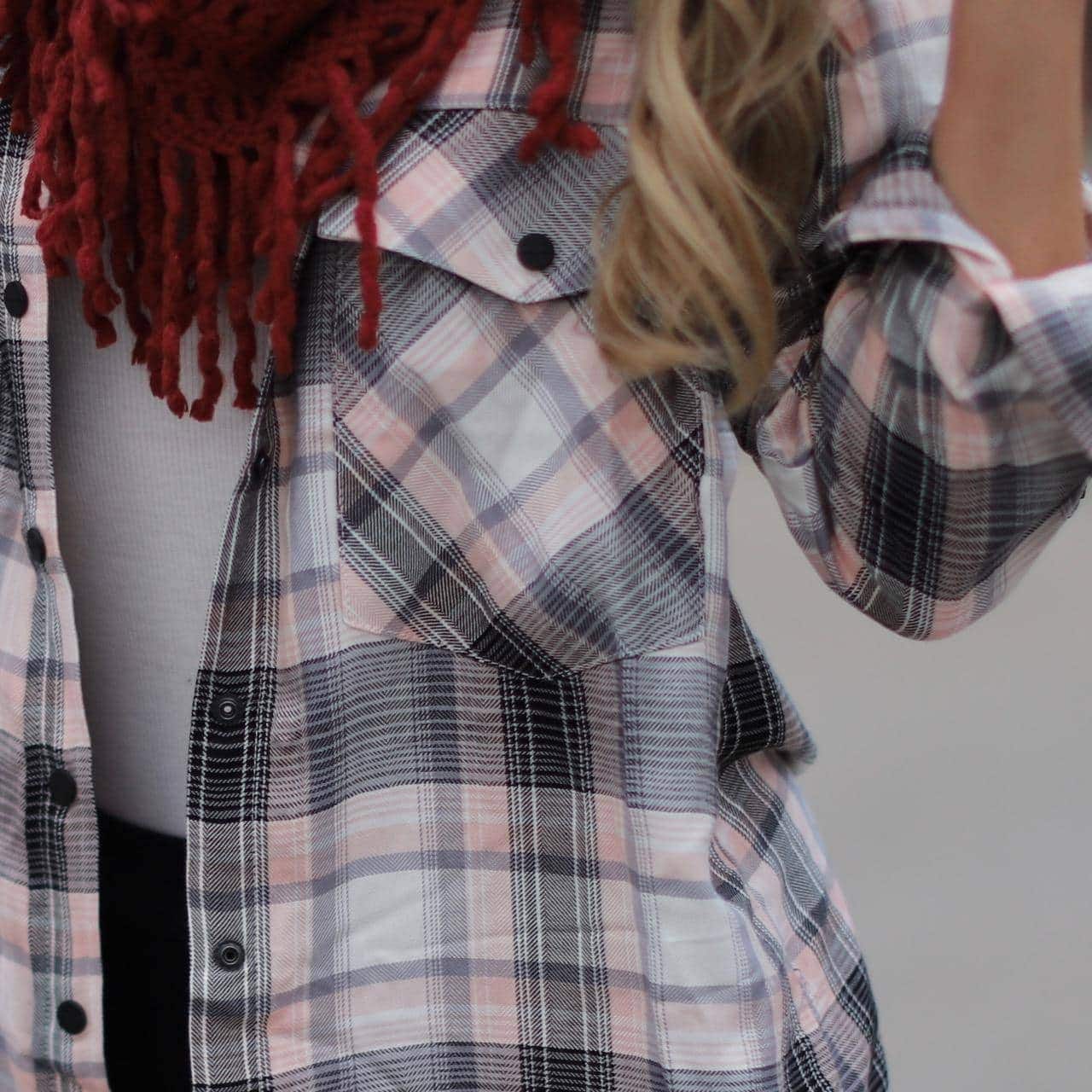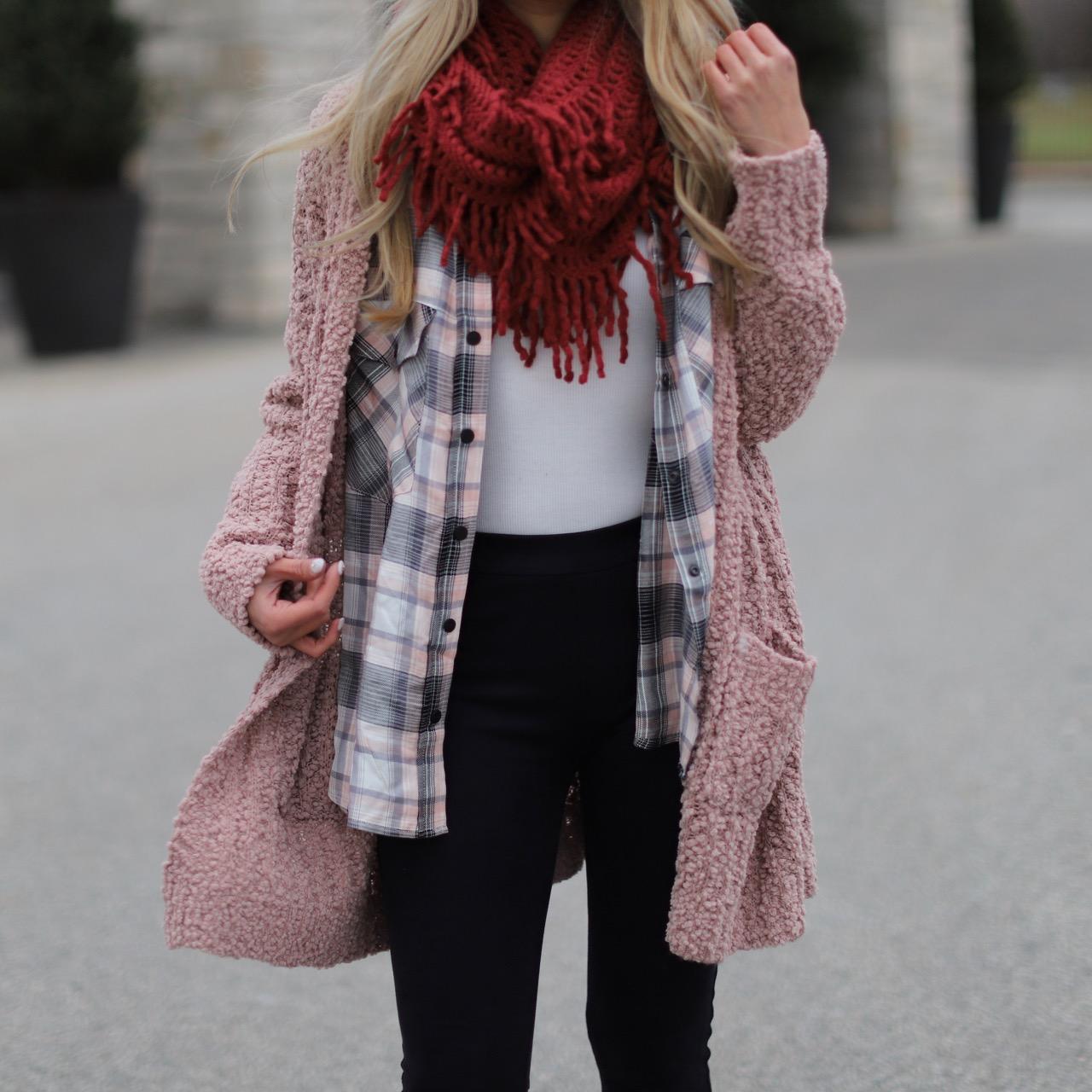 Since this is a comfy and casual outfit, you can take inspiration and wear it to classes, a coffee with your best friend or just a stroll outside. I added a bright red scarf and a beanie as accessories, because hey, every look needs some! And those are great at blocking the chilly wind haha. Complete it with your favorite pair of ankle booties and you're good to go!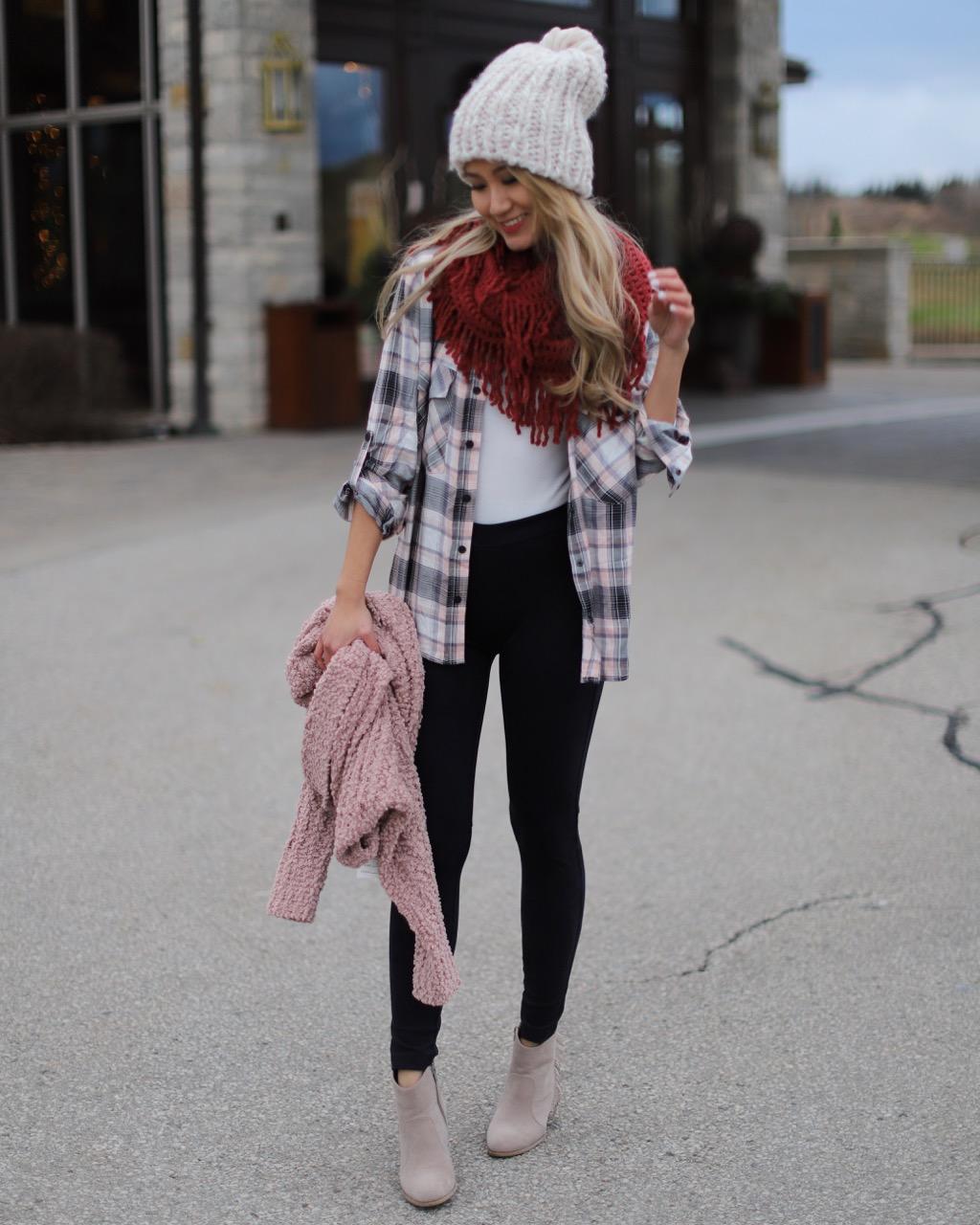 In case you want to know where you can get those yourself, here is a link to my leggings and here is one to the plaid boyfriend shirt. Have fun shopping!