Hi babes!
Black friday is upon us and wow, SHEIN has some insanely low prices on some already low prices.  But you know that it can be hit and miss at times.  Here is a long list of mostly SHEIN items I tried on for a giant haul.  
To participate, try codes BRIDEAL or 30DEAL for their BF promo.  If that doesn't work, try Kerina15 to support your girl.
Which ones are the best deal you ask?  I'd simply pay attention to the reviews, try on hauls and the final price.  We alll know about the retailer games.  I'm not here for that. 
And if you go directly on the SHEIN search pages, the selection might be over whelming.  That's why I'm here for you; let's get started!
Merino Wool… from SHEIN?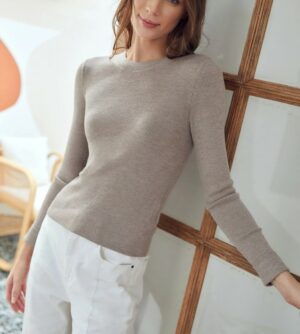 Merino Wool is less itchy and sturdier than wool.  It holds up in the wash while having the same natural dry wicking and warming properties of wool.  While this particular sweater does not have a Black Friday discount, you can still use my code (Kerina15) if you're in North America.
Pro Tip: do NOT expect "buttery soft" from wool or merino wool.  Merino is just softer compared to non-Merino.
This Skirt Is Too Cute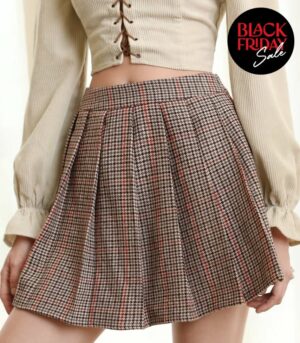 While not being very stretchy, the design is super cute and it's only $11.49 with the Black Friday / Cyber Monday promotion!
What Reviewers Say:
"In love with this skirt! Cutest ever and perfect length too."
Time to Cozy Up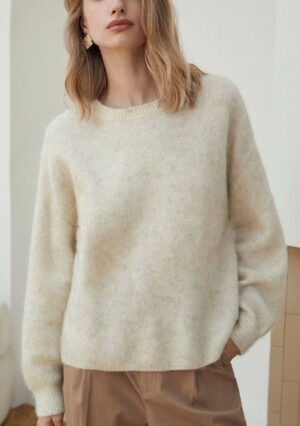 This is what you grab if you want absolute softness and fuzziness against your skin.
Actually, all of the SHEIN sweaters this haul did not disappoint.   From their cashmere blends to their merino wools, I found myself recommending it all on Youtube.  The downside is that the good stuff does not go on sale often, but that's because SHEIN knows these will sell out.  
Good lucky and happy Black Friday!!
What Reviewers Say:
"This is one if my favorite sweaters. definitely size down unless you like the oversize look."
More via My Youtube
I explain in detail along with some home-decor and a new fashion hack as well!
| | | |
| --- | --- | --- |
| | base layer | |
| | my Enroute necklace | https://bit.ly/3Cl7jM3 |
| | outfit 1 | |
| | thermal lined tights; essentials for this winter.  This pair is quite snug and does the job! | https://bit.ly/3tRv89h |
| | white amazing sweater (recommended for over 2 years by me!) | https://bit.ly/3yz2Jrq |
| | black amazing(TM) sweater (it's soft, it's thick, it's stretchy. Perfect!) | https://bit.ly/3epwi7P |
| | plaid pleated skirt.  This fits well and the fabric is nice fuzzy and thick | https://bit.ly/3ThiyLm |
| | beige winter coat.  Minus 1 billion points for weird placement of pockets, but amazing otherwise!! | https://bit.ly/3ekf8bW |
| | black heeled booties.  Essentials for 2 years now, check out the reviews! | https://bit.ly/3BCd87H |
| | fluffy hat | https://bit.ly/3XlrcLH |
| | outfit 2 | |
|   |   |   |
| | beige sweater. This one's got a soft, heavy knit.  Really great value! | https://bit.ly/3rKZl97 |
| | brown leather skirt.  This one is somewhat thin.  You get what you pay for with this one. | https://bit.ly/3UYXZEp |
| | fuzzy bucket hat | https://bit.ly/3TYQcFt |
|   | outfit 3 | |
| | 100% merino wool sweater! You can't beat merino wool for the winter | https://bit.ly/3enqETR |
| | white pants.  A tad bit sheer at the front, but looks great otherwise | https://bit.ly/3RVB9LP |
| | Aritzia effortless pants.  Just to compare to the above version. | http://bit.ly/3XhKJwv |
| | YesStyle coat | https://bit.ly/3g4CpiU |
| | apricot sock boots | https://bit.ly/3U17Qs0 |
|   | outfit 4 | |
| | Glowmode Leggings (buttery soft, recommended!) | https://bit.ly/3LQMbPU |
| | blue ombre sweater, super soft and fuzzy! | https://bit.ly/3Tiytcj |
| | grey puffer. Kind of lightweight but suitable for warmer winters | https://bit.ly/3TfoKU1 |
| | UGG ultra mini | https://bit.ly/3yqAZ8i |
| | khaki crochet bag | https://bit.ly/3Eyiin1 |
|   | outfit 5 | |
| | 100% cashmere MOTF reversable sweater | https://bit.ly/3TiDWj1 |
| | white stretchy & soft flared jeans | https://bit.ly/3eo3IUj |
| | white crochet bag | https://bit.ly/3CRYolA |
| | YesStyle camel suede coat, super cute!! | https://bit.ly/3EnN3JN |
| | chunky cableknit vest | https://bit.ly/3g5eTSc |
| | nike air force shadows, white | https://bit.ly/2YwKeo6 |
| | platform converse | https://go.magik.ly/ml/1jbkn/ |
|   | outfit 6 | |
| | cashmere and wool sweater, MOTF | https://bit.ly/3rMt2GG |
| | khaki cargo jeans | https://bit.ly/3CTtf1m |
| | cropped black puffer | https://dynamite-clothing.pxf.io/x974zy |
| | platform oxfords | https://bit.ly/3SE5BLz |
| | antler earmuffs | https://bit.ly/3EWBFWL |
|   | outfit 7 | |
| | soft stretchy white tee | https://bit.ly/3VdznI8 |
| | white sweater | https://bit.ly/3TiyVr1 |
| | YesStyle plaid skirt | https://bit.ly/3UWLucC |
| | YesStyle gray coat | https://bit.ly/3tPV0Cy |
|   | home decor & accessories |   |
| | jewelry box | https://bit.ly/3GGB24U |
| | pin on buttons. You have to watch the actual youtube video! | https://bit.ly/3GEQi1T |
| | artificial reed.  Super cute home decor and it's priced low for BFriday! | https://bit.ly/3U5Od21 |