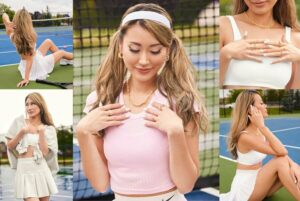 HI BESTIES!!! 
We finally launched my jewelry collection with En Route! I recently announced it on my Youtube video on Fall 2022 Fashion Trends and I got lots of love❤️ thank you!! I also went in detail in the planning and process and it took almost a year of back and forth with sampling, testing, etc. Did you know I actually have worn all year, even before launch?! A little easter egg in each video haha! I wanted to see if you guys were interested in the jewlery I was wearing and MANY OF YOU WERE!! Shoutout to the ones who actually scrolled down to my description box and saw I was gonna have a jewelry collection!
MY COLLECTION
I wanted classic and timeless pieces that anyone and everyone can rock, from all skin colors to all ages! I feel like all the pieces in this collection matches literally every outfit out there since they are minimalistic in design. You can dress up a simple boring outfit or complete that fancy outfit where you don't know what jewelry to put on. Also, influenced by the iconic Hailey Bieber with her clean/cool girl looks – she is always rocking her gold jewelry! Lastly, everything is UNDER $30!  
SHOP MY JEWELRY COLLECTION HERE https://bit.ly/3KxzXfm
✨ 18k gold plated stainless steel
✨FREE SHIPPING for both domestic and international orders over $40 USD
✨ En Route offers a 1 year quality guarantee for all purchases.
✨ Make sure to tag me @kerina.wang so I can repost you!
✨ Use code KERINA15 for 15% off your order!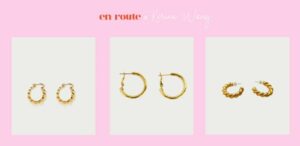 EARRINGS
Gold Twisted Hoop Earrings $21
Gold Endless Hoop Earrings $18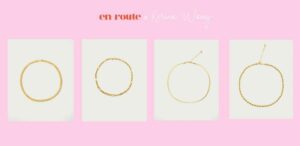 NECKLACE
Miami Cuban Link Choker Necklace $29
3mm Herringbone Chain Necklace $22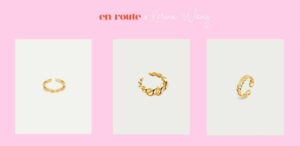 RINGS
Gold Link Ring $24
All pictures belong to En Route.