Hey besties! I get quite a lot of questions in what to wear to the office, from business casual to much stricter dress codes. Keep your wardrobe simple + easy. so you're not spending all morning deciding what to wear and running late! Whether or not you work from home or work in the office, I hope I can help!  
BTW my discount code for Shein is 15KERINA ✨
1) Blouses
MOTF is Shein's "premium" line with a focus on chic, curated, and effortless clothing staples. I can vouch and say all of the items I got on MOTF are far better quality than Shein but obviously costs more.
SHOP HERE ➜ MOTF PREMIUM VISCOSE LACE CUFF SHIRT $39.99
SHOP HERE ➜ MOTF PREMIUM 3D ROSETTE TIE BLOUSE $34.99
SHOP HERE ➜ SHEIN Unity Vertical Stripe Pocket Patched Longline Blouse $12.5 
2) Sweaters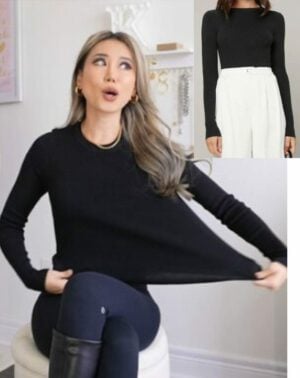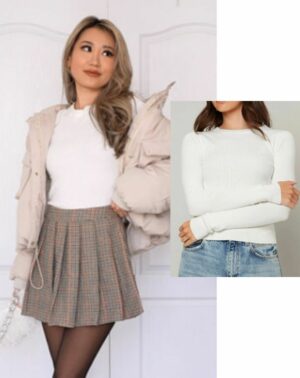 SHOP HERE ➜ SHEIN BIZwear Solid Boat Neck Sweater $15 This is THE BEST SWEATER EVER. YES, EVER! I call this the (most) Amazing Sweater, which I went in details in My Top 10 Bestsellers at SheIn: My Haul Review Soft, stretchy, and comes in 6 colors for only $14-$15! You can wear as it is or as a base layer since it gets freezing cold in the office.
SHOP HERE ➜ MOTF PREMIUM WOOL-MIX BALLOON SLEEVE SWEATER $60 33% Mohair, 33% Wool, 28% Polyamide, 6% Elastane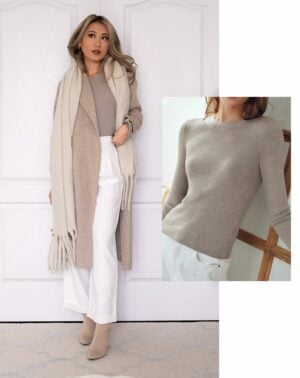 SHOP HERE ➜ MOTF PREMIUM 100% MERINO WOOL SLIM RIBBED SWEATER $60 Merino wool is budget friendly! It still offers impressive warmth and moisture wicking capabilities compared to wool.
3) Blazers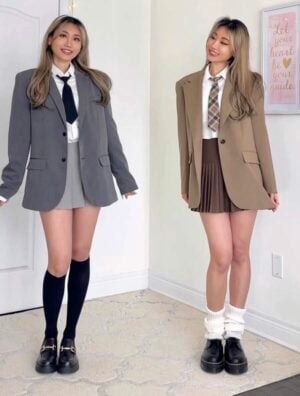 SHOP HERE ➜ Men's Casual Solid Suit, Slim Fit One Button Business Lightweight Blazer $43
SHOP HERE ➜ ZARA BUTTONED OVERSIZED BLAZER $89.90 
SHOP HERE ➜ Dynamite Lorelei Two Button Blazer $89 black blazer because everyone needs at least one
SHOP HERE ➜ MOTF PREMIUM STRUCTURED SINGLE BREASTED BLAZER $55 this white blazer is perfect for the spring and summer!
4) Pants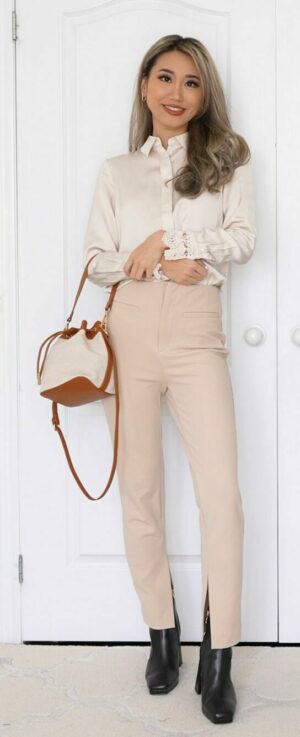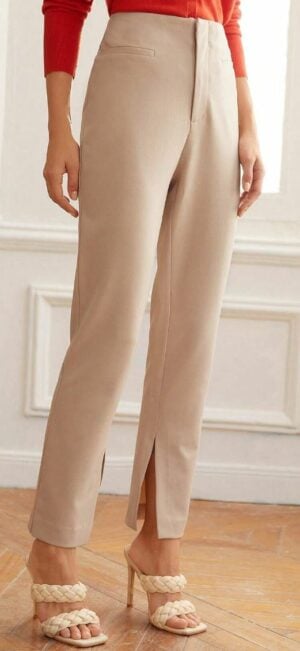 SHOP HERE ➜ MOTF PREMIUM STRAIGHT LEG SPLIT PANTS  $30 comes in beige and black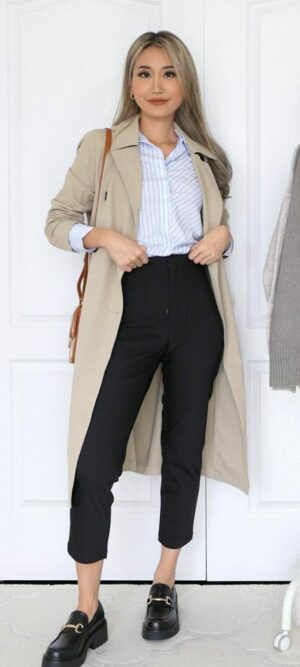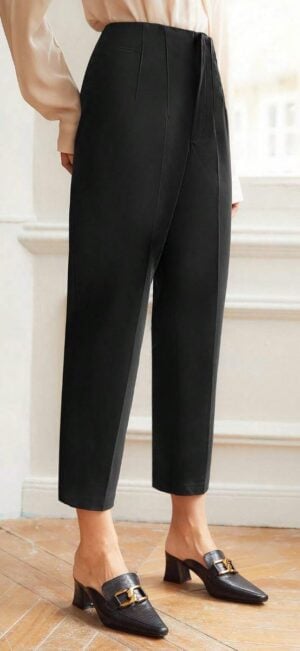 SHOP HERE ➜ MOTF PREMIUM VISCOSE TWO TONE ASYMMETRICAL SKIRT $30 an everyday good pair of black pants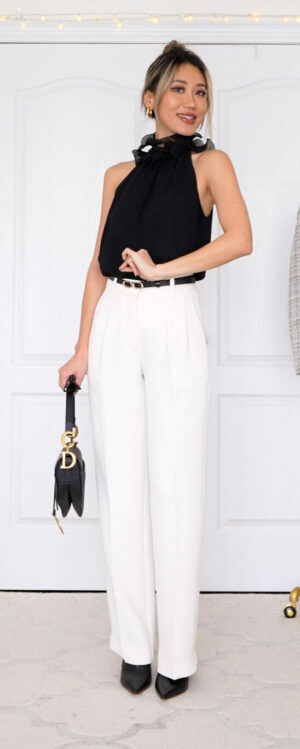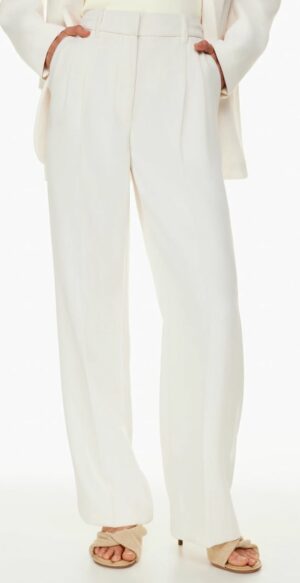 SHOP HERE ➜ Wilfred The Effortless Pant $148 iconic pants that everyone raves about it, comes in a million colors
For more business casual, here are my favorite denim jeans:
SHOP HERE ➜ Dynamite Heidi Wide Leg Jeans $65
SHOP HERE ➜ ZARA LONG LENGTH STRAIGHT LEG JEANS Z1975 $50
5) Dresses
SHOP HERE ➜ AnotherChill Women's Casual Lounge Slip Long Dress Sexy Sleeveless Backless Bodycon Maxi Dresses 2023 Summer Slim Elegant $23 doop for the SKIMS!!!
SHOP HERE ➜ MOTF PREMIUM VISCOSE GATHERED BODYCON DRESS $20 little black dress can never go wrong! matches everything and anything, wear for work, date night, girls brunch!
SHOP HERE ➜ DAZY Ribbed Knit Split Thigh Sweater Dress $23 super soft and stretchy! If I worked in an office, I'd buy this in all 5 colors!
6) Skirts
SHOP HERE ➜ SHEIN High Waist Slant Pocket Split Thigh Denim Skirt $22.49  affordable, trendy, and comes in 7 colors!
SHOP HERE ➜ OGL Silk-Like Acetate Bias-Cut Slip Skirt $55 super soft and comfy, comes in black too
SHOP HERE ➜ MOTF PREMIUM WOOL MIX SPLIT KNIT SKIRT $45 great for fall and winter! super warm and cozy
SHOP HERE ➜ MOTF PREMIUM VISCOSE TWO TONE ASYMMETRICAL SKIRT $25 love this skirt, it's so different and I know you'll get compliments!
7) Shoes
COMFY heels are the way to go. PRO TIP: you can always switch out of your shoes once you arrive to work! In the spring/summer, I wore regular running shoes while commuting to work but switch into flats that I kept in my cubicle. The same for fall/winter time, I like to switch out of my dirty snowy boots.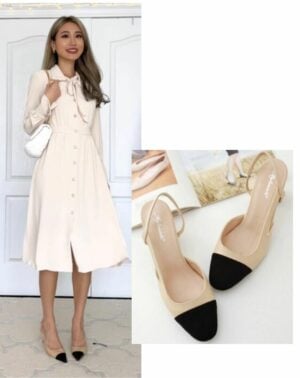 SHOP HERE ➜ Niuna – Faux Leather Two-Tone Slingback Heels $16. My FAVORITE heel EVER for a classy night out or for the office. Doesn't it look familiar?? To a more luxury brand? IYKYK.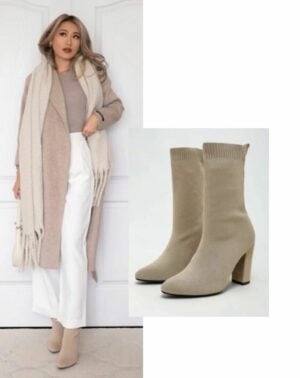 SHOP HERE ➜ Minimalist Chunky Heeled Sock Boots $42. Peach nude boots perfect for spring summer fall outfits.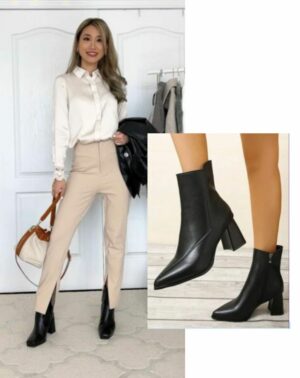 SHOP HERE ➜ Zipper Side Point Toe Chunky Heeled Classic Boots $34. Black booties for everyday wear.
If your workplace allows business casual or casual fridays: my favourites the New Balance 530 trainers,  I also love the Adidas Samba.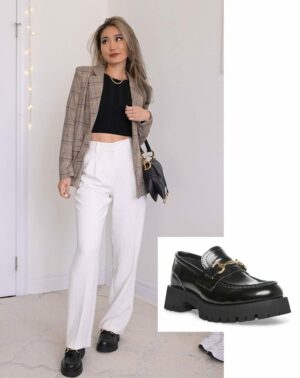 SHOP HERE ➜ LANDO BLACK LEATHER $130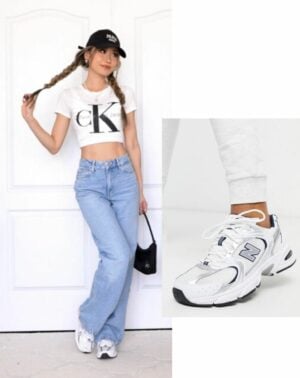 SHOP HERE ➜ New Balance 530 trainers in White I wear this with like every other outfit because it matches everything. Goes out of stock often so grab while you can!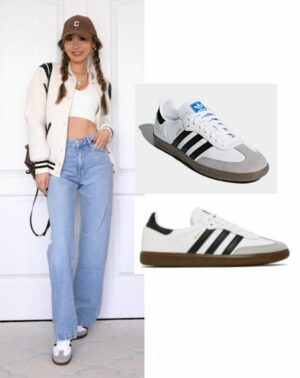 SHOP HERE ➜ Adidas Samba been obsessed with these shoes, lots of celebs and IT girls be wearing this too!
8) Jewelry 
You can never go wrong with gold jewelry, it really looks good on everyone and its such a classic accessories. I actually have my own jewelry line with En Route, it's affordable (everything under $30!)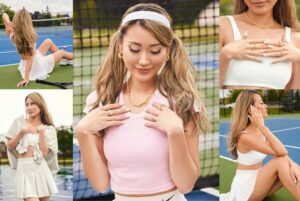 SHOP HERE ➜ EN ROUTE JEWELRY all are 18k gold plated stainless steel! make sure to tag me if you get them :)
9) Coats
I actually made a video on my favourite wool coats that you can watch here. But obviously neutrals are the easiest way to go.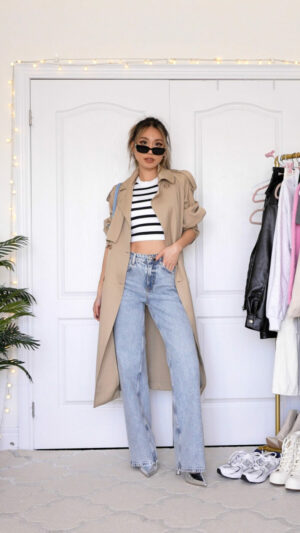 SHOP HERE ➜ ZARA BELTED OVERSIZED TRENCH $150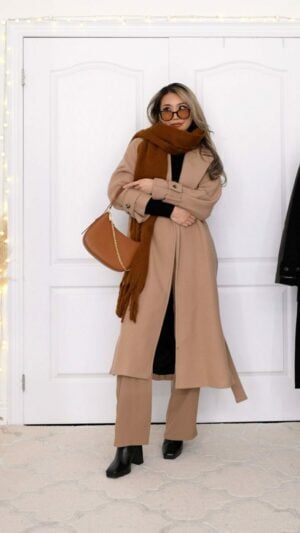 SHOP HERE ➜ ZARA BELTED WOOL BLEND COAT $229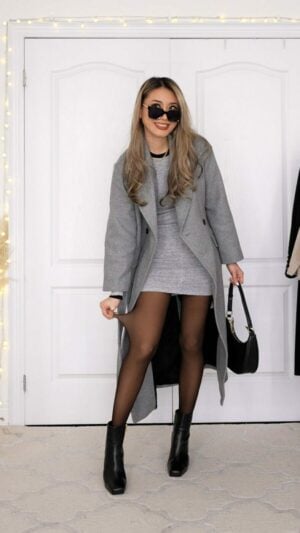 SHOP HERE ➜ SHEIN Unity Lapel Neck Double Breasted Overcoat $33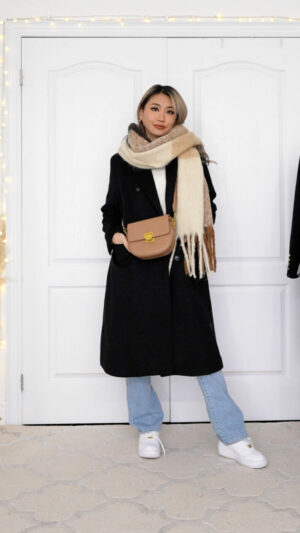 SHOP HERE ➜ MasaLady – Plain Double-Breasted Midi Coat $139
10) Bras
I feel like this is often overlooked! A comfortable bra is SUPER IMPORTANT especially being in an office all day. I love a silk wireless bras because it doesn't dig into your skin and it feels so nice against the skin. So investing in a good quality one is a must for me!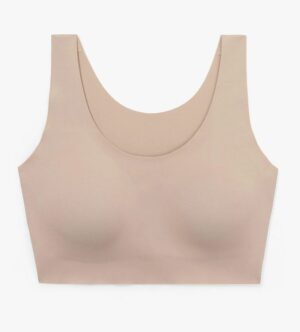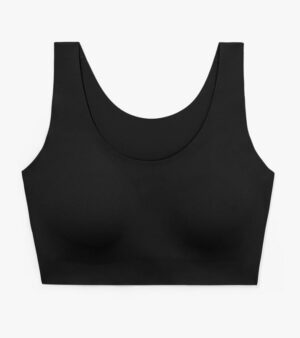 SHOP HERE ➜ Classic Wireless Silk Bra For Women $39. Comes in 4 colors but one size fits all…I love nude because it doesn't peak out under my white tops!
👇 My playlist of Office Outfit Ideas 👇