Hi everyone!
Welcome to another resort review!  This time, we're staying at the ultra-luxurious Overwater Bungalows in the Caribbeans at Sandals Resorts South Coast. Ever wanted to live like a princess with private butlers at your side?  You've come to the right place.  Keep reading and I'm sure you'll add it to your bucket list!
The best thing about the Caribbeans is that it's close to North America.  For the time saved alone, we can easily see ourselves choosing Jamaica over some far away ocean and 20-hour round trip flights.  As for Sandals South Coast, you would be landing at Montego Bay's airport and taking the resort's private luxury car or a shuttle for a 1.5 hr ride.  The resort is surrounded by a natural reserve and serves as an escape from the more touristy Montego Bay.
Before getting into details, let me show you my favorite fashion shots from this trip!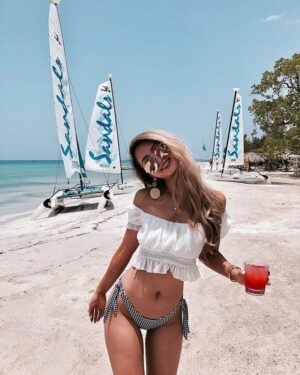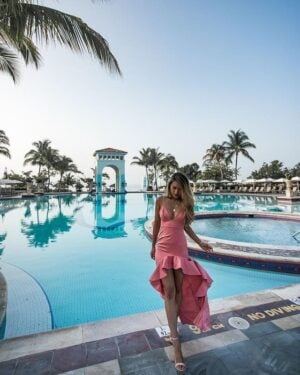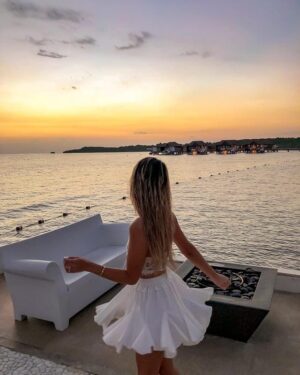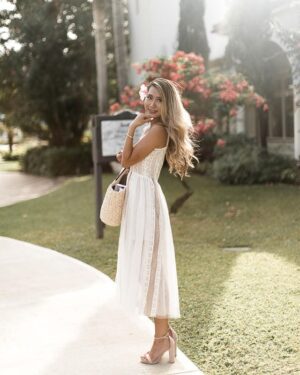 First Impressions
My first impression was that this is the most romantic resort ever.  I constantly found myself wishing I came here for my own honeymoon or wedding.  Here are just some features for couples:
Overwater Wedding Chapel and additional garden and poolside chapels
Several over the water paths for candlelight dinners
Overwater hammocks to watch the sunset with a drink in hand
Special bride transport
"Love Nest" packages with Butler Elite Service (if you can't book the bungalows)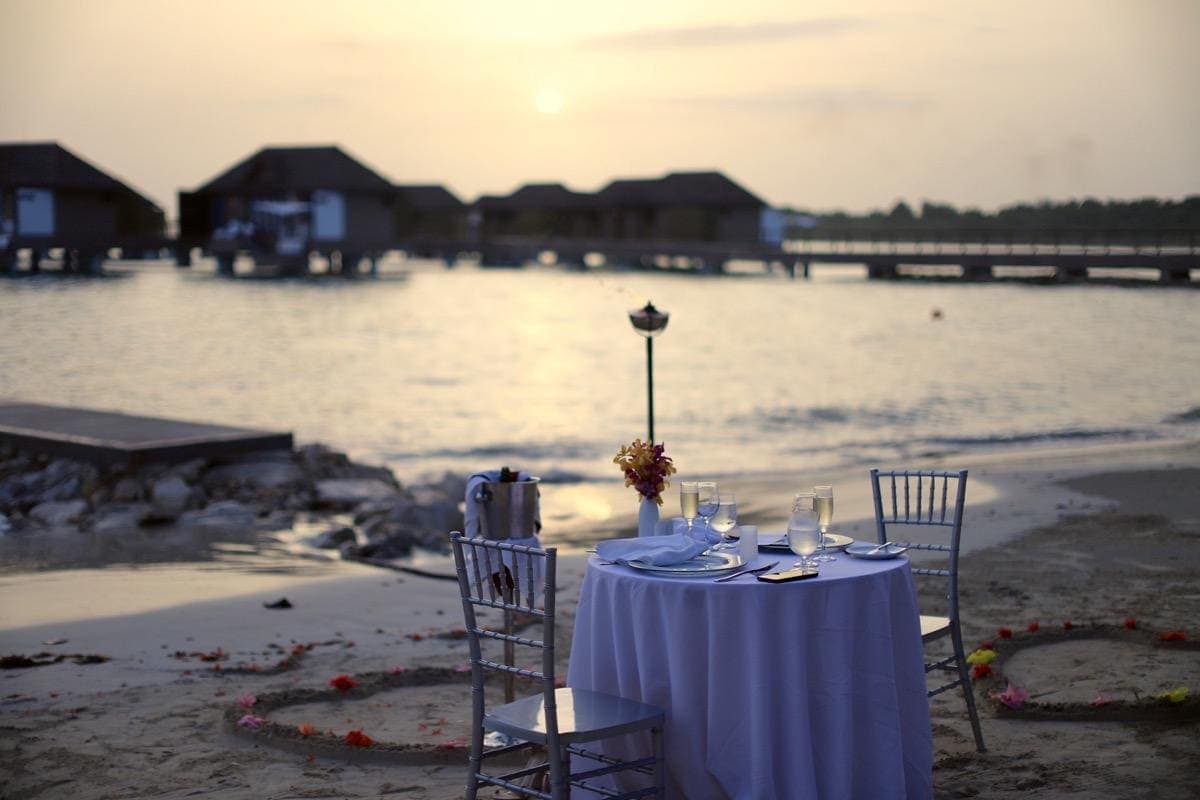 Amenities and Features (★★★★☆)
With any Sandals Resorts, you would expect the full range of amenities and features.  This is an all-inclusive, 5 diamond resort we're talking about.  The only thing that may be lacking is the grand excursions that you would see in the Bahamas or Xcaret Mexico. I won't bore you with the usual swim-up pool bar stuff, but here are some unique things I found interesting:
No resort bracelets
No tipping allowed (except to your beloved butlers)
Be a lazy potato; have your butlers fetch dinners from the many specialty restaurants
Your table awaits, princess;  schedule a time with your butler and they will pre-set your table
Premium high-speed wifi available for streaming (worth it for being lazy)
Full gym, yoga studio, spa and tennis courts all maintained to the tee
Amazingly lush gardens and flowers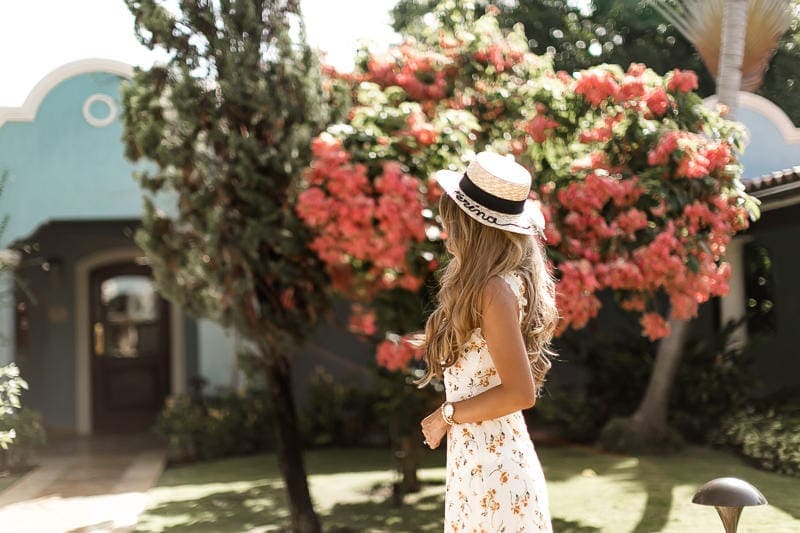 Dining (★★★★★)
The resort has a total of 372 rooms, but get serviced by NINE restaurants!  No reservations needed, but remember to tell your butler so they can pre-set the table for you.  Once again, they will spoil your appetite with their gourmet cooking.  I'll go over the restaurants I've tried and tell you my personal opinion. 
| | |
| --- | --- |
| | Schooners is located close to the bungalows, open all day and serves fresh seafood, so naturally, we ate here the most.  You can't really go wrong with grilled lobster tails served on your bed.. |
| | A respectable range of Asian cuisine for being so far from Asia.  Definitely will fill in your noodle and spicey beef craving. |
| | Cafe de Paris is a world reviewed restaurant that will be expanding to France.  They have a gourmet menu of classics like Coffee Eclaire and Coconut Macaroon.  Your girl broke her diet! |
We also heard that the Sushi restaurant and Jerk Shack were very popular.  Regrettably, 4 days was not enough time to eat at every restaurant.  Kind of reminds me of the time I missed out on half of the rides at Disney World because there were just so many choices!
Service (★★★★★)
I think the rating is self-explanatory.  From the airport line bypass, the private driver, to the 24-hr butlers, we were completely spoiled.  There is literally nothing Sandals could do to improve the service.  I talked extensively about the service in my Vlog, check out what my hubby and I got up to after the sunsets!
(Sorry about the audio!  The music might be too loud at times)
Pinterest  Ideas: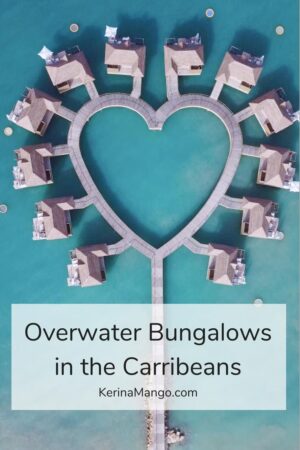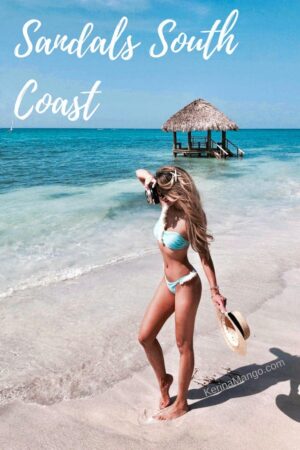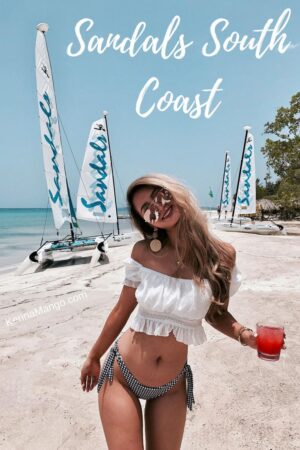 Free Phone Background:
(right-click or hold on your phone to save full res image)
Other 5-Star Hotels & Resort Reviews:
I hope you liked this review, please comment below and let me know what you think.  If you're thinking of booking, let me know!
Love,
Kerina