As more and more individuals and groups are demanding justice and calling out for equal rights and opportunities. The fashion industry is no exemption to this. Reformation is a clothing brand known for pushing sustainable fashion popular among influencers. But recently, it's gotten popular over something else.
Last May 31, Reformation posted on Instagram dedicated to the #blacklivematter movement. However, a former employee, Leslieann Elle Santiago, was quick to lambast the company and accused them of hypocrisy, as she had some difficult experiences as a woman of color working in Reformation. According to Santiago, the working environment of Reformation creates a racist and unsafe environment for her to work in. Moreover, promotions were handed to female white workers despite Santiago being more experienced.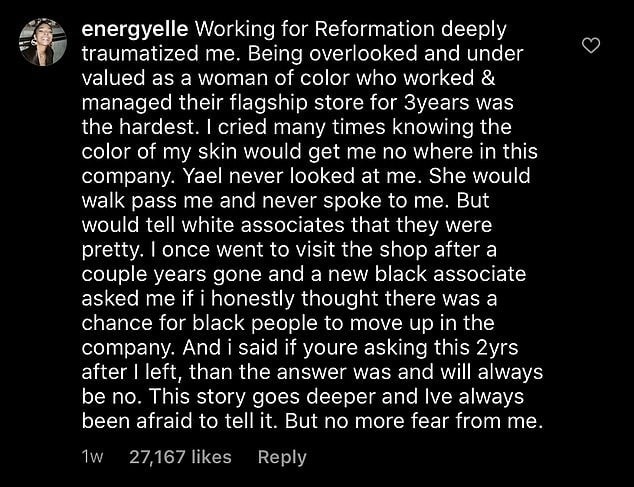 Insane, right? There's more!
Santiago also put to Instagram her detailed experiences while working in the company after the Reformation Headquarters DMed to talk to her about her experience in the company!
This quickly gathered attention and people on Instagram have been quick to react and demand accountability, prompting the company's founder, Yael Aflalo, to publicly apologize. You can check out her statement below.
Many think the apology is sincere, and numerous other stories have been coming out with their own horror stories as people of color working in the fashion industry.
What do you guys think about this?!