Welcome my dear bunnies!
I am back yet again with another review. You know how much I love traveling, and this time I'm taking you with me in Toronto! This detailed review is going to be all about our stay at the beautiful Ritz-Carlton Hotel. This hotel is notorious for all the celebrities and athletes that stay here. Even so, it's extremely welcoming to all kinds of people. Spoiler; it's worth it!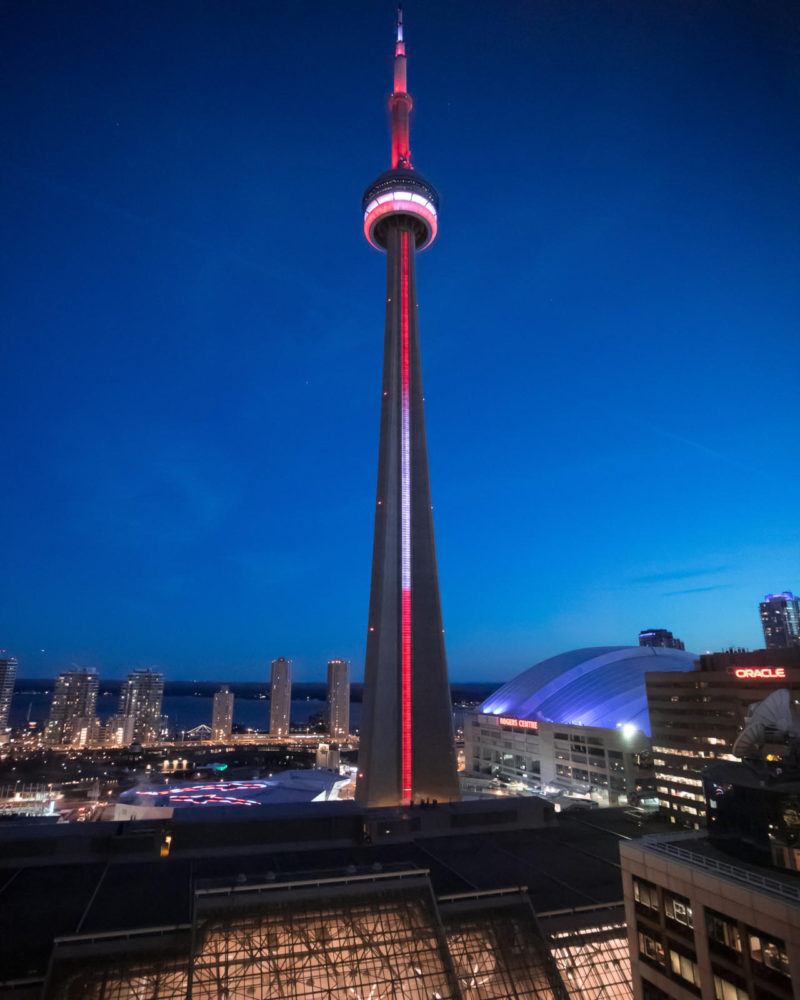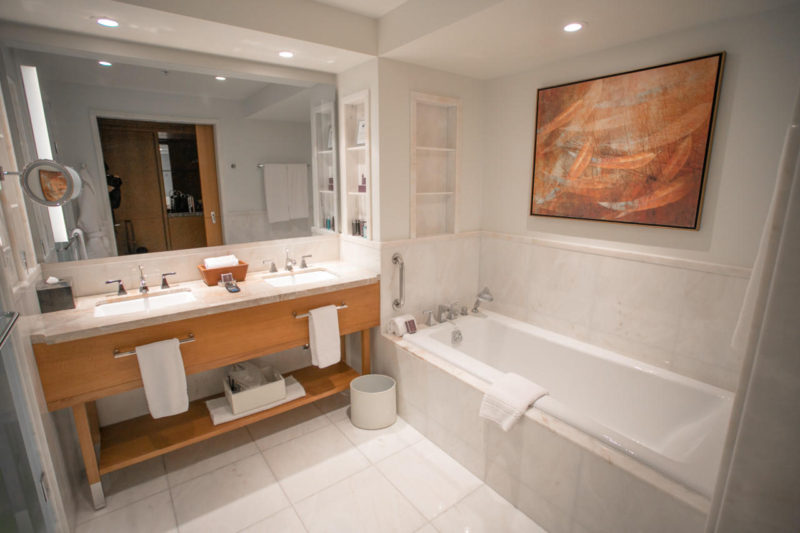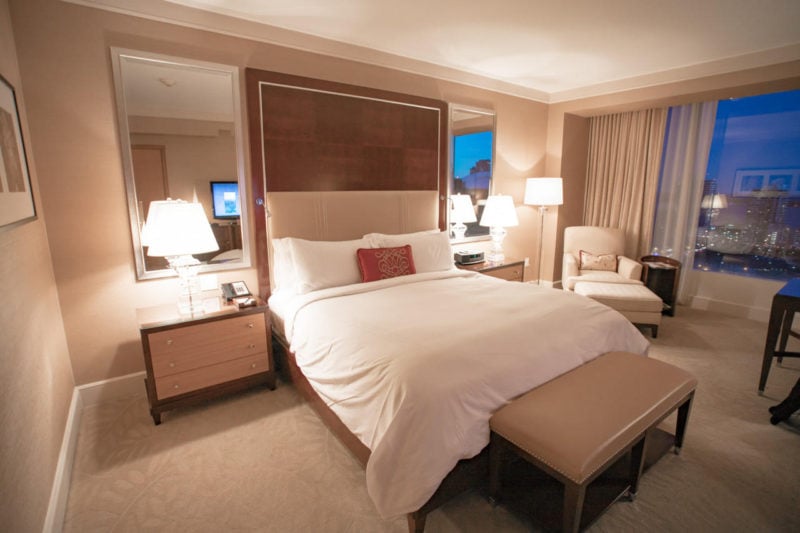 We were extremely lucky to get a suite with a breathtaking view. Since the Ritz is located next to the CN Tower, I couldn't help it but take a picture of it. It's absolutely gorgeous during the nighttime!
RITZ EXPERIENCES: TOCA, RITZ BAR, and DEQ TERRACE & LOUNGE: 9/10
Upon arriving at the hotel, our first destination was The Ritz Bar.  There is a $600 cocktail on the menu, no big deal.  But we were entranced by the smokey nitrogen martinis. If you saw my Instagram stories, you would have seen the smokey deliciousness. Liquid Nitrogen keeps your drink cold while not diluting the alcohol, take that James Bond!
After the bar, we were treated to dinner at Toca, a restaurant based on Italian cuisine. We experienced the tasting menu with wine pairing. Needless to say, everything was excellent. Toca is the only restaurant in Canada with an on-location "Cheese Cave". Meaning you can taste over 35 varieties of cheeses from all over the world! Yum! Also, let me just say that the idea of having personalized plates with celebrities painted on them was brilliant. Many of these celebrities have been spotted eating with a plate with their own face on it, imagine that.
Not going to lie, we were quite tipsy after what seemed like an endless curation of specialty wines. I'm just happy the hubby didn't break any plates!
What do you like to do after a night of fine food and drinks?  I would recommend DEQ Terrace for afternoon tea. Artisan tea pairs so well with romantic sweets and bite-size sandwiches.  We experienced the tea on our second day. For the first time in a long time, I was able to simply sip tea and connect with my hubby.  I could tell that we both needed to zen-out and this was the perfect way to do so.  My personal favorite experience was the Sloane Fine Teas, a brand of fine tea that definitely deserves its recognition.
INTERIOR: 8/10
The hotel room was spacious with the kind of bed sheets that just melts around your body. The bathroom was clean and spacious, complete with a TV-mirror and marbles floors. We had a mini fridge, mini bar equipped with an espresso machine and all the extra fixings. The only things I would have liked are more modern electronics and sockets for all our i-devices.
LOCATION: 10/10
The Ritz-Carlton Hotel is located right in the Entertainment District of Toronto. Nearby you have Union Station, CBC Studios, The ACC, Roy Thomson Hall, the Metro Toronto Convention Centre, Ripley's Aquarium of Canada, just to name a few. Personally, the hubby and I were really looking forward to having a relaxing weekend. We were just happy to experience all the great things the hotel had to offer, more on that later!
SERVICE: 10/10
As expected, their personalized service was nothing short of amazing.  All the staff were extremely courteous, took the time to ask what we wanted, and never kept us waiting for long.  If you (or your husband *ahem*) like to toss your clothes on the floor and expect it to be folded perfectly the next day, this is the hotel for you! 
Oh and I didn't forget my makeup this time, are you proud of me? But I did forget my curling iron.  The poor concierge tried their best to help me. Sorry, miss, your room does not come with a hair studio. However, after a bit of asking around, it turned out that the Ritz's world-famous spa had curling iron set to lend to me!  It's like I don't have to pack anything!
Full disclosure: the entire experience was accommodated by the wonderful staff at the Ritz!
Check out more of our pictures and the wonderful sights from the hotel!