HEY LOVES!!
Here's a reminder that you need to take your vitamins daily!
As you all know, a few weeks ago my whole family and I recently got sick and it was not fun. On top of my husband and I catching the virus, our kids got it too! After that whole experience, I decided the whole family needs to take better care of our health.
It's important to get your daily dose of vitamins and nutrients. Personally, I do as much as I can for my husband and kids, but sometimes that's not enough.
That's basically how I chanced upon First Day, a gummy multivitamins that is kid and adult-friendly.
Multivitamins for the Whole Family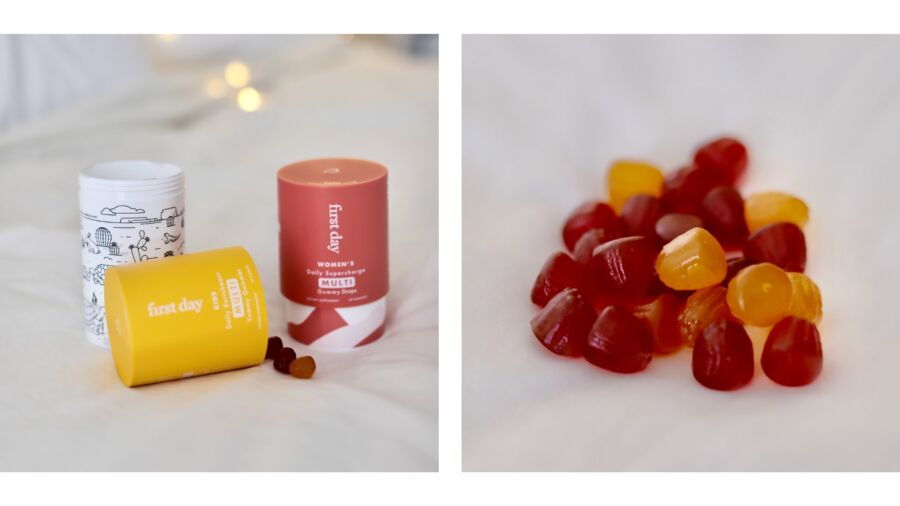 My toddler loves his gummy vitamins!  Given the choice between broccoli or "vitamin gummies as a treat", he always picks the latter.
With First Day gummies we have the added security that the gummies are not overloaded with sugars and balanced nutrentially just right.  I'm also loving the cute packaging!
It's truly a great way to have vitamins for the whole family because when he eats his gummies, it reminds me to eat mine too.  That's why I picked out the Women's daily supercharge gummies.
What's Unique About First Day?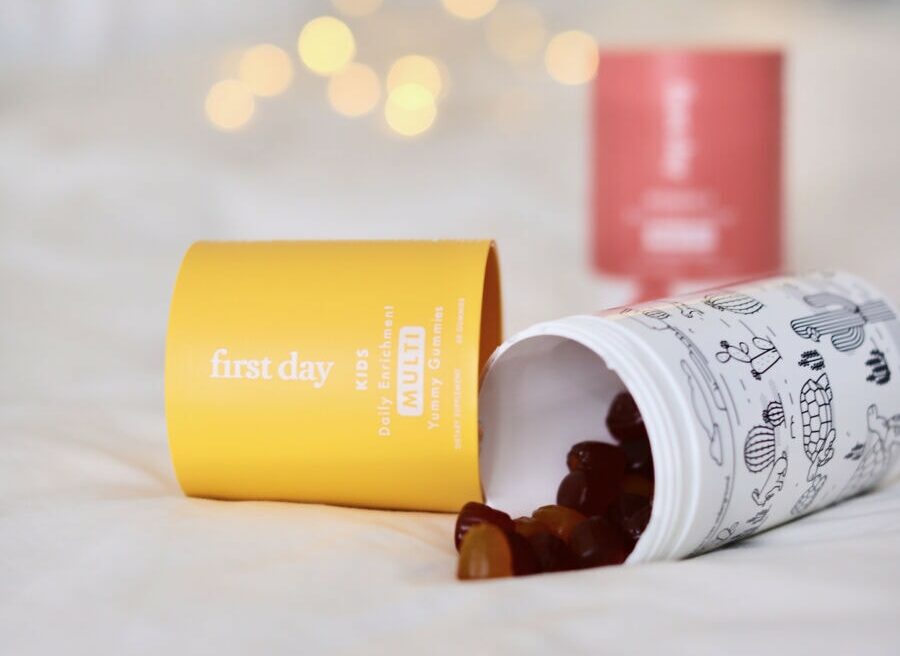 The ingredients of the gummies are organically sourced and only uses natural folate. This helps make the nutrients break down easier in your body. Plus the gummies are equipped with the nine essential nutrients one's body needs – the perfect amount! 
Aside from their really cute branding, I love that they offer refill packets instead of getting new bottles for every purchase. What a great way to reduce waste! 
First Day Experience
The shopping experience at HiFirstday.com was smooth and easy.  We got our tracking email and it shipped quickly to Canada with no problems.  I'm genuinely curious about ordering their eco-friendly refills!
Furthermore, as someone who does a LOT of modeling and posing, I know I have to protect my joints.
If you are active or have a history of joint pain in your family, make sure to check out their new Adults Daily Flex Joint Support!