Halloween is right around the corner, and you know what that means—it's time to hunt for a costume! With the holidays approaching and the economy still not quite back on its feet, many of us aren't too thrilled about the thought of spending hundreds of dollars for a costume that we'll only wear for a single night. To get you excited and offer more budget-friendly choices, we've scoured the web for the most charming Halloween SHEIN ideas for 2023. These costumes are not only cute and trendy but also cost under $100.
Disclaimer: Not all pieces are tried on yet.  Some products may already be sold out due to season.  Ideas are ideas only!
Forest Fairy
Fairies might not be spooky, but the attention that you'll attract in this ensemble will surely send shivers down your spine. Butterfly accents have been a major fashion craze ever since Taylor Swift rocked a pair of butterfly jeans earlier this spring, so why not keep the trend going even on Halloween? The butterfly-themed dress and heels are pieces you can enjoy long after the Halloween festivities have ended. And, naturally, no fairy costume would be complete without a headband and a set of enchanting wings!
Witch, please

A timeless choice. Whenever you find yourself lacking inspiration during Halloween, dressing up as a witch will always come to the rescue. And the beauty of it is that most of the costume elements are versatile pieces you can wear on various occasions. Simply don a little black dress, slip into some fishnet stockings, step into elegant boots, don black gloves, and, of course, complete the look with a matching witch hat. It's a tried-and-true option that never disappoints.
Angel Baby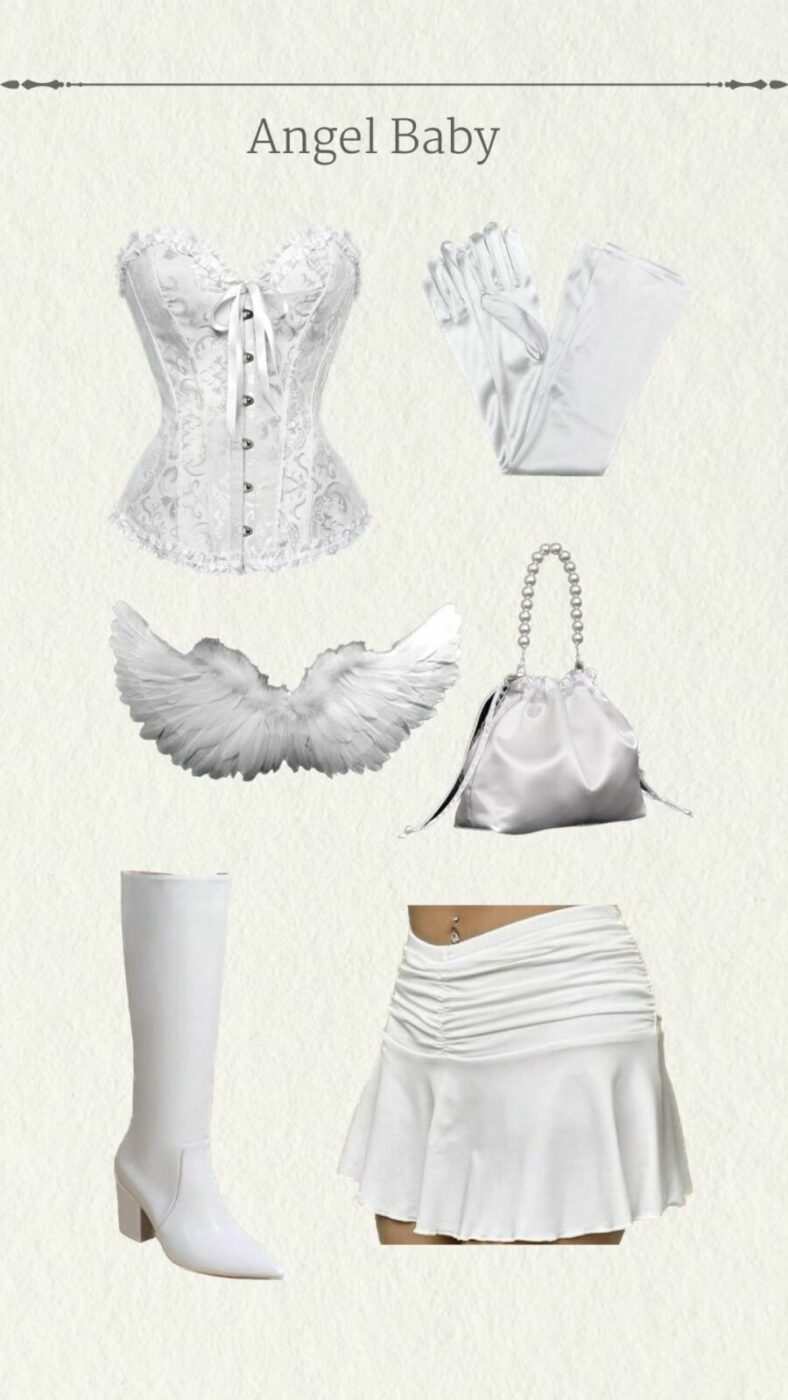 If you want to look like you fell from heaven, then this outfit is just what you're looking for. White lace corset, a cute mini skirt, and a few accessories to round the angelic look up. It's the little touches like the pearl bag and satin gloves that truly breathe life into this look. To give it a touch of autumn flair, we've chosen to complement it with a pair of white knee-high boots featuring chunky heels.
Pirate Babe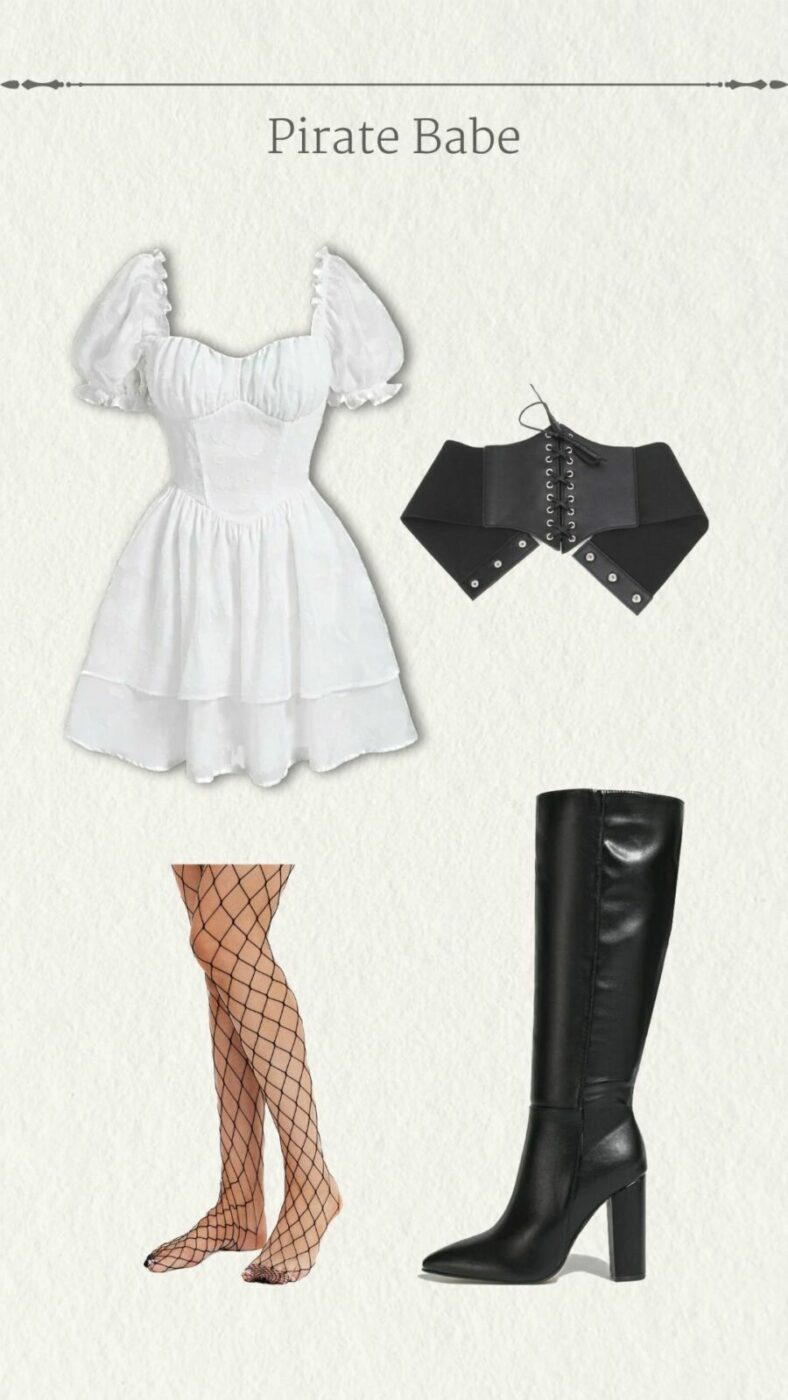 Who says that pirates can't be sexy? With a white ruffle dress, a black corset belt, fishnet tights, and black boots, you'll be the ultimate treasure at your Halloween party. Keep in mind, that it's those finer touches that count. So, if you want to give this look an extra dose of pirate flair, combine it with small accent braids and bold black eyeliner.
I'm a mouse, duh!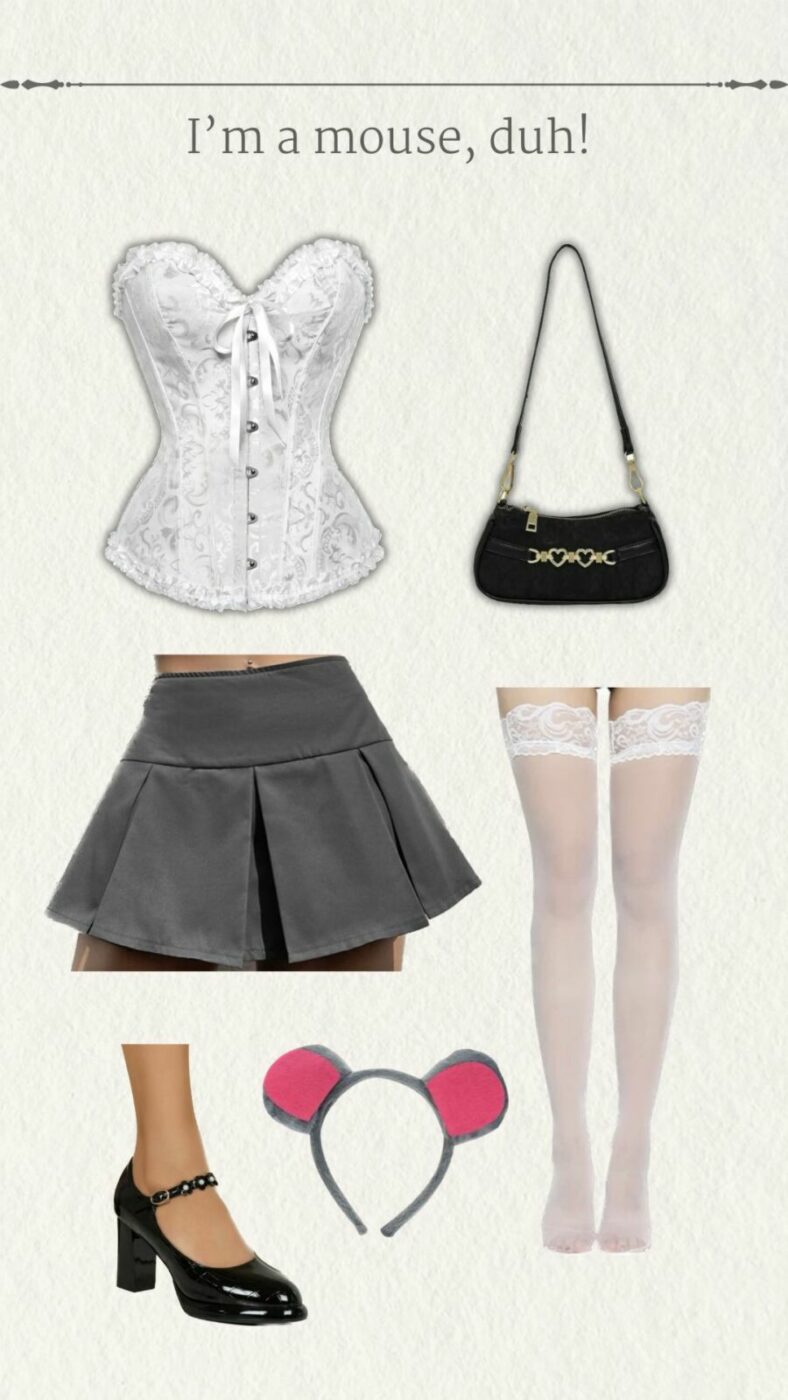 Remember that iconic scene from Mean Girls when Cady questioned Karen's costume, and she replied, "I'm a mouse, duh!"? Well, this ensemble encapsulates that vibe flawlessly. It includes a trendy white corset, a gray skirt, white lace stockings, chunky heels, and, naturally – a pair of mouse ears. It's a playful and adorable choice, perfect for those who prefer a more understated approach to Halloween dressing.
Snow White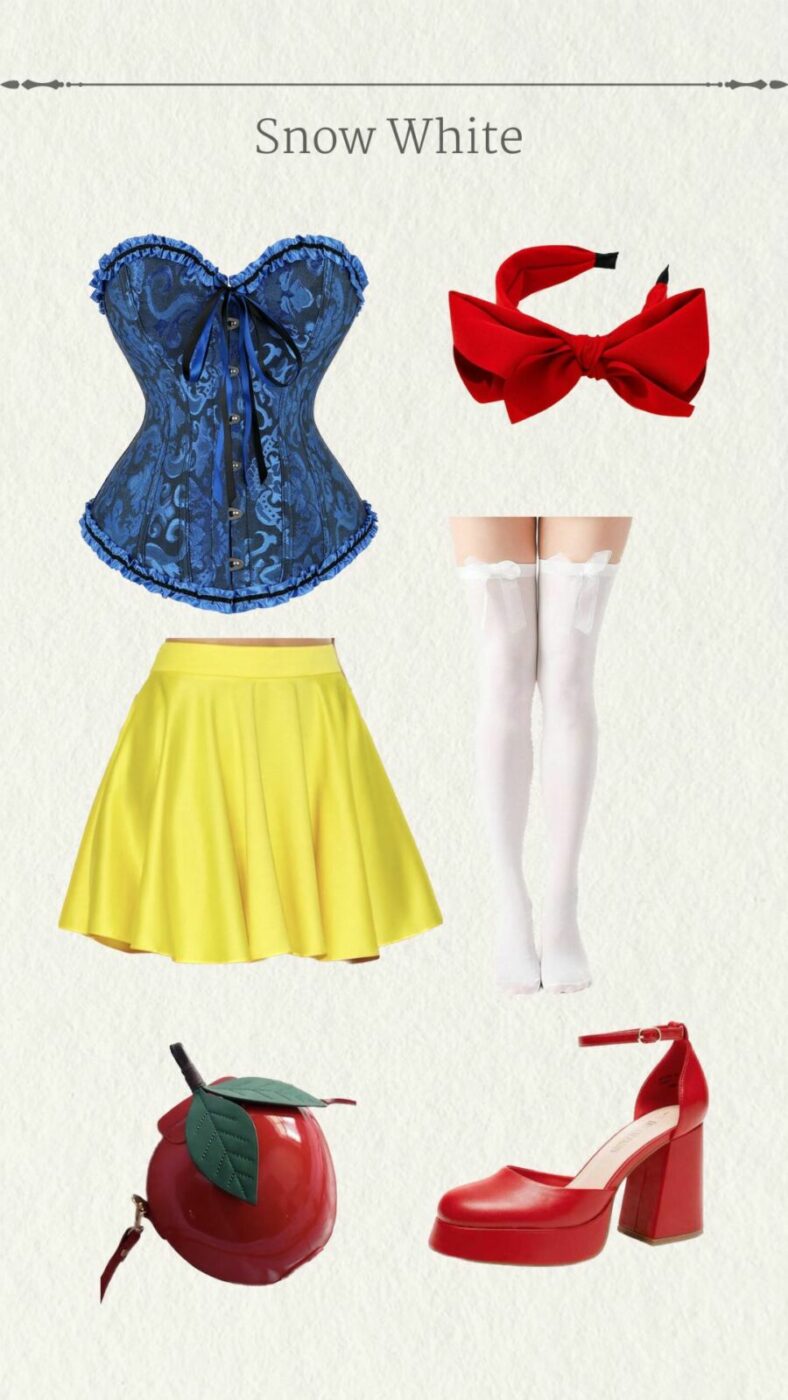 How could we possibly create an article about Halloween SHEIN ideas for 2023 without featuring a Disney Princess? Honestly, one of the simplest yet most effective costumes you can put together is the iconic Snow White. And our look even takes it a step further with an apple-shaped purse as a statement accessory! The rest is kept simple, featuring a bright blue corset, a yellow skirt, a red ribbon headband, and bold red chunky heels. You won't need a magic mirror to tell you that you're the fairest of them all.
COPYRIGHT: ALL MATERIALS BELONG TO @Kerina.Wang and KerinaMango.com