Hey, bunnies! If you are someone like me then you probably also have an online shopping problem… there's something about scrolling through websites in the comfort of your own home and clicking "add to cart". It feels like you aren't even spending real money!!! (or at least that's what I make myself believe…)
The problem with online shopping is that sometimes the clothing looks WAY different online than it does in real life. Sometimes I don't even remember ordering a specific piece because it looks THAT different.
SHEIN  is an online clothing store that I have been a fan of for years… it has trendy, cute clothing that is inexpensive (what else could a girl want?). So I decided to put SHEIN to the test and compare their website pictures to pictures of me wearing their clothing in real life. Let's see how they do!
SHEIN Haul 2018: Real Life vs. Website
Outfit #1:
WEBSITE
                               $19 Striped Bottoms                                                                             $11 White Top
vs. REAL LIFE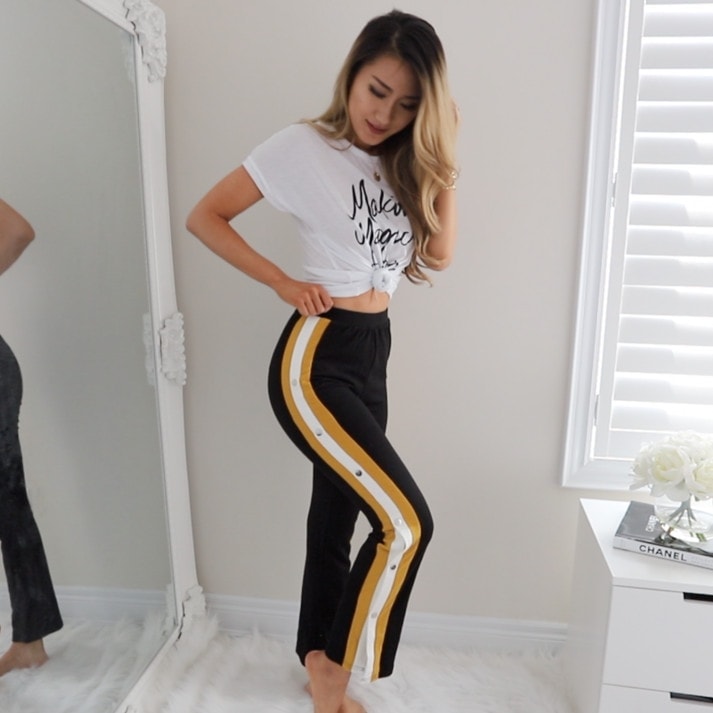 This outfit looked almost exactly like the website!!! I really like both pieces. SUCCESS! Although I have to say, I got the size S in the pants and they were almost too tight around the waist to get in. So if you're looking to get these pants, size up!
Outfit #2:
WEBSITE
                                       $7 Crop Top                                                                                 $15 White Skirt
VS. REAL LIFE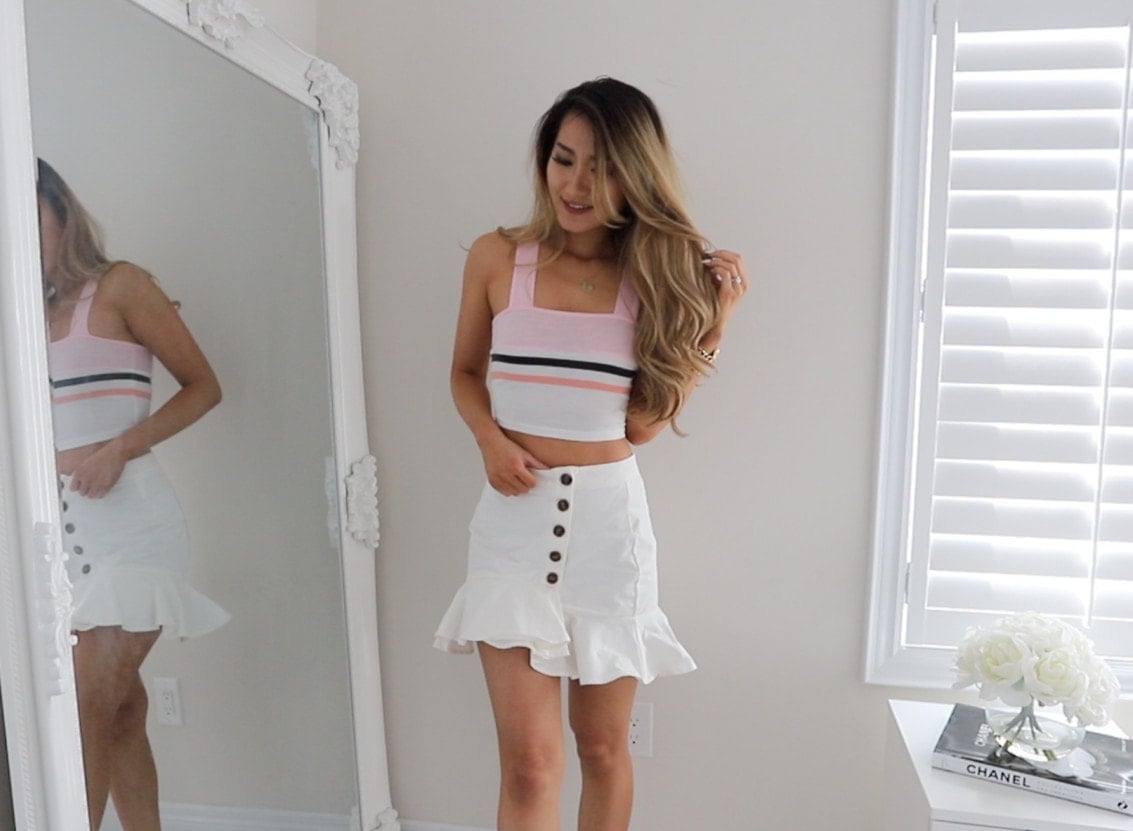 Another SUCCESS!!! Both the skirt and the top look almost identical to the website (I am impressed!). I love how the skirt is a very thick fabric (like corduroy) and isn't just a flimsy piece of cloth haha. The top, however, looks identical to the photo on the site but my first impression of it was it's really thin! I was afraid it would be see through (but it's not). 
Outfit #3:
WEBSITE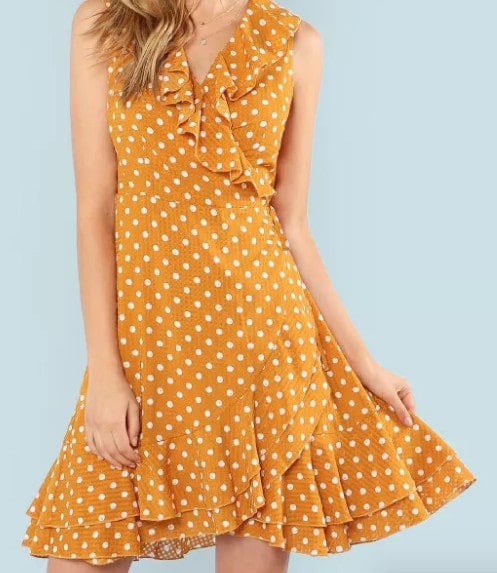 $16 Dress
VS. REAL LIFE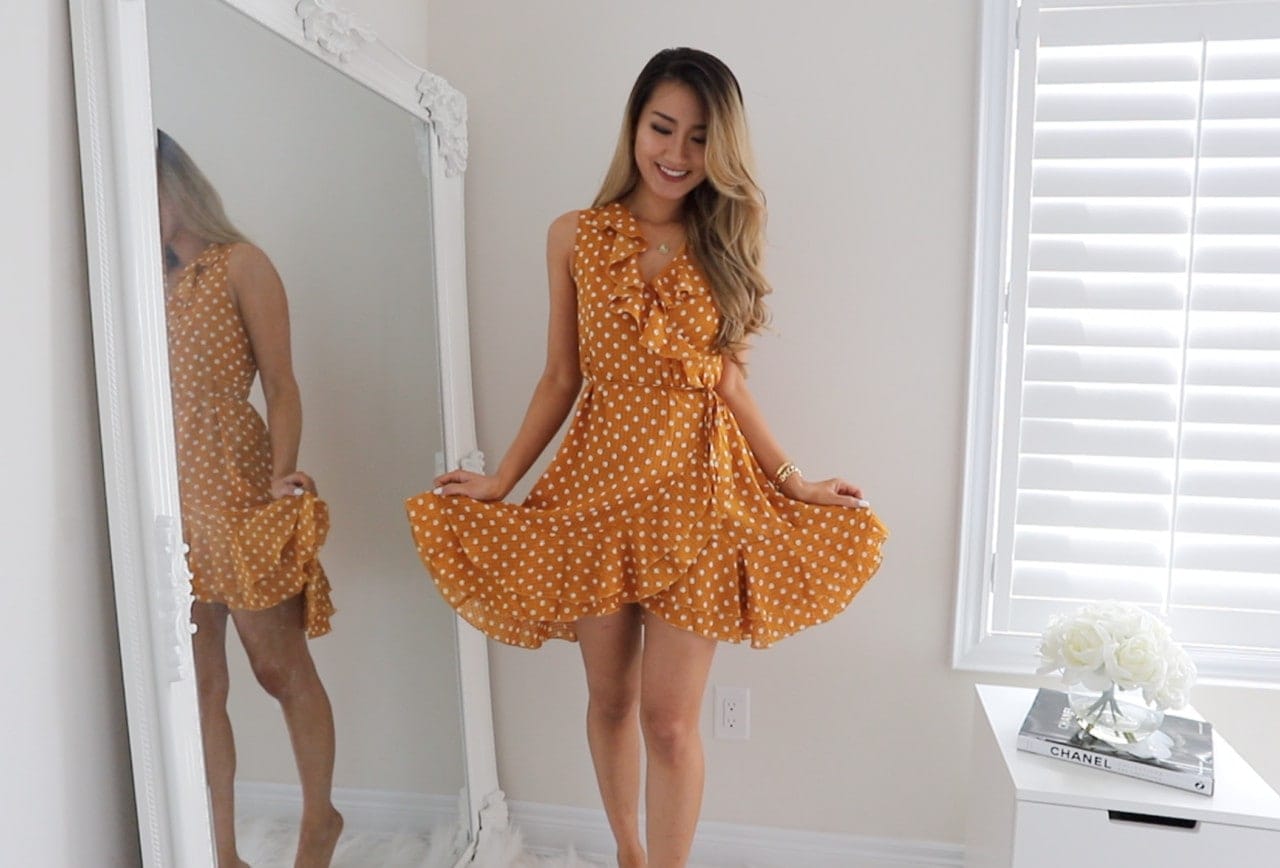 I actually like this dress more in person than I did on the website! It's hard to feel the material when you see something online, but this dress has the softest fabric and is so smooth – no ironing needed! I love the ruffles on the bottom and how they won't fly up when you spin around in it (watch my video)! 
What do you think about these three outfits? If you want to see more online vs real life outfits, check out my YouTube video here. I find it super helpful when I can see how the clothes fit on someone and how they move around the body, so I hope this video helps you before you buy anything! 
If you are interested in ordering something from SHEIN, I have a 20% off discount code to share with you all! Enter the code "Kerina" and you will get 20% off your order!
---
Other things on my SHEIN WISHLIST:
I love this dress!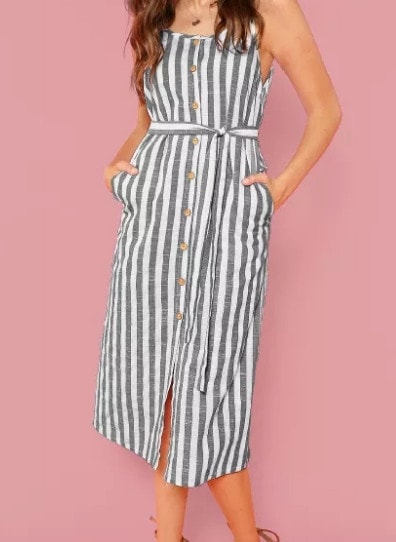 2. Such a cute bikini!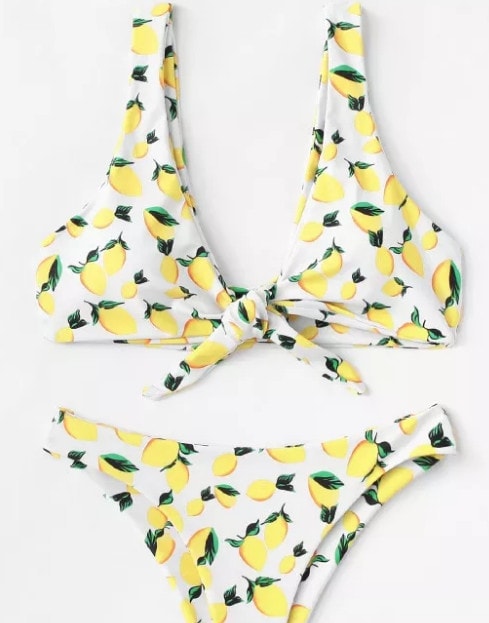 3. I need this skirt now!!!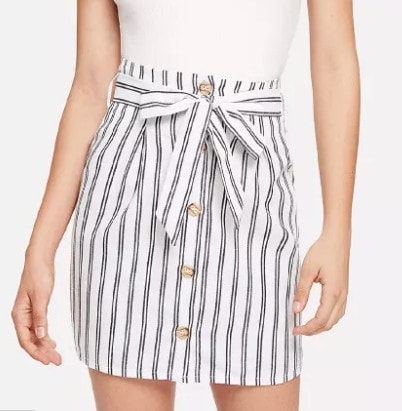 ---
Those are my current fashion favourites from SHEIN and the 3 items on my wishlist are already in my shopping cart haha. I was really impressed by the quality of the pieces that I ordered so I'll definitely be ordering again. 
PS. SHEIN requires you to signup for an account prior to purchase
Kerina