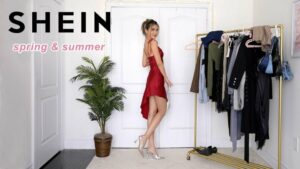 Shop via pics below or go back to YouTube
✨ DISCOUNT CODE: 15KERINA ✨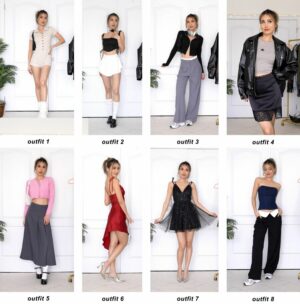 Hey guys, 
 A new video and I'm so excited to share with you my spring-summer haul this year!
Starting off with a soft and stretchy onesie that can be dressed up or down. I paired it with cute lace-up runners and a simple black bag with silver hardware. Next up is a denim skirt that can be worn over the onesie for a casual look. I also wore a built-in shorts mini skirt that's perfect for the peekaboo trend. Then, we have a corset top with flattering shoulder straps and a lace-up design and pair it with a flowy skirt from Glow Mode. In one of the outfits, I'm also wearing a flower tie choker and long socks with loafers for a cute and trendy look.
Finally, if you're going to purchase on Shein use my coupon code 15KERINA for 15% off your entire order with no minimum purchase on Shein.