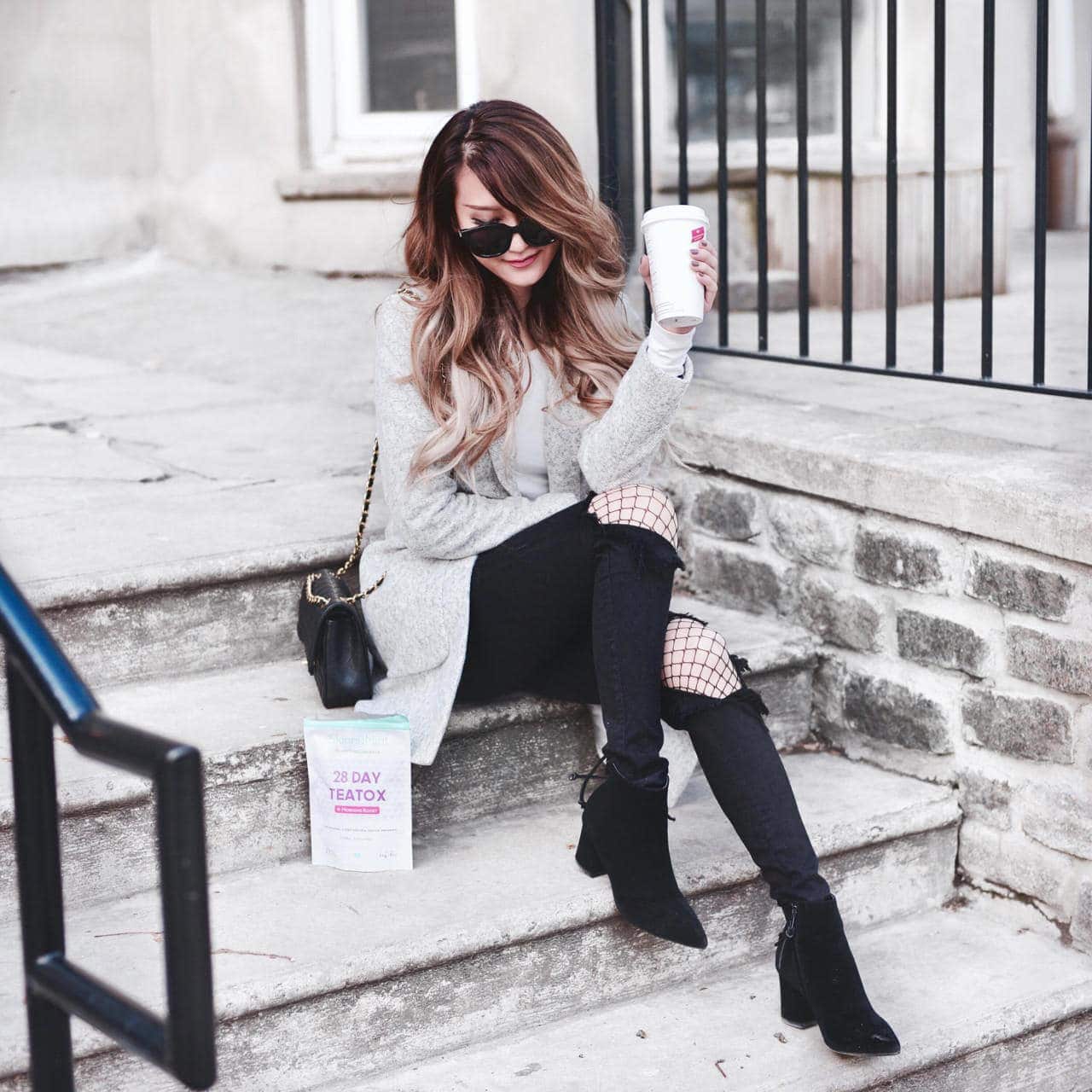 I'm a huge fan of tea, and anything related to detoxifying. With our everyday lives being as busy as we are, we often forget to eat the cleanest and have poor exercise regimes. What's the end result? We end up feeling bloated, have no energy, can't sleep well, insomnia, waking up not well rested and, well, the cycle continues.
When teatoxes came out, I jumped on the bandwagon and tried a few – to my dissatisfaction. They often make me run to the washroom (um laxatives anyone?) or just simply don't taste the best. My experience with SkinnyMint so far has been nothing but positive and I can't wait to share my honest experience.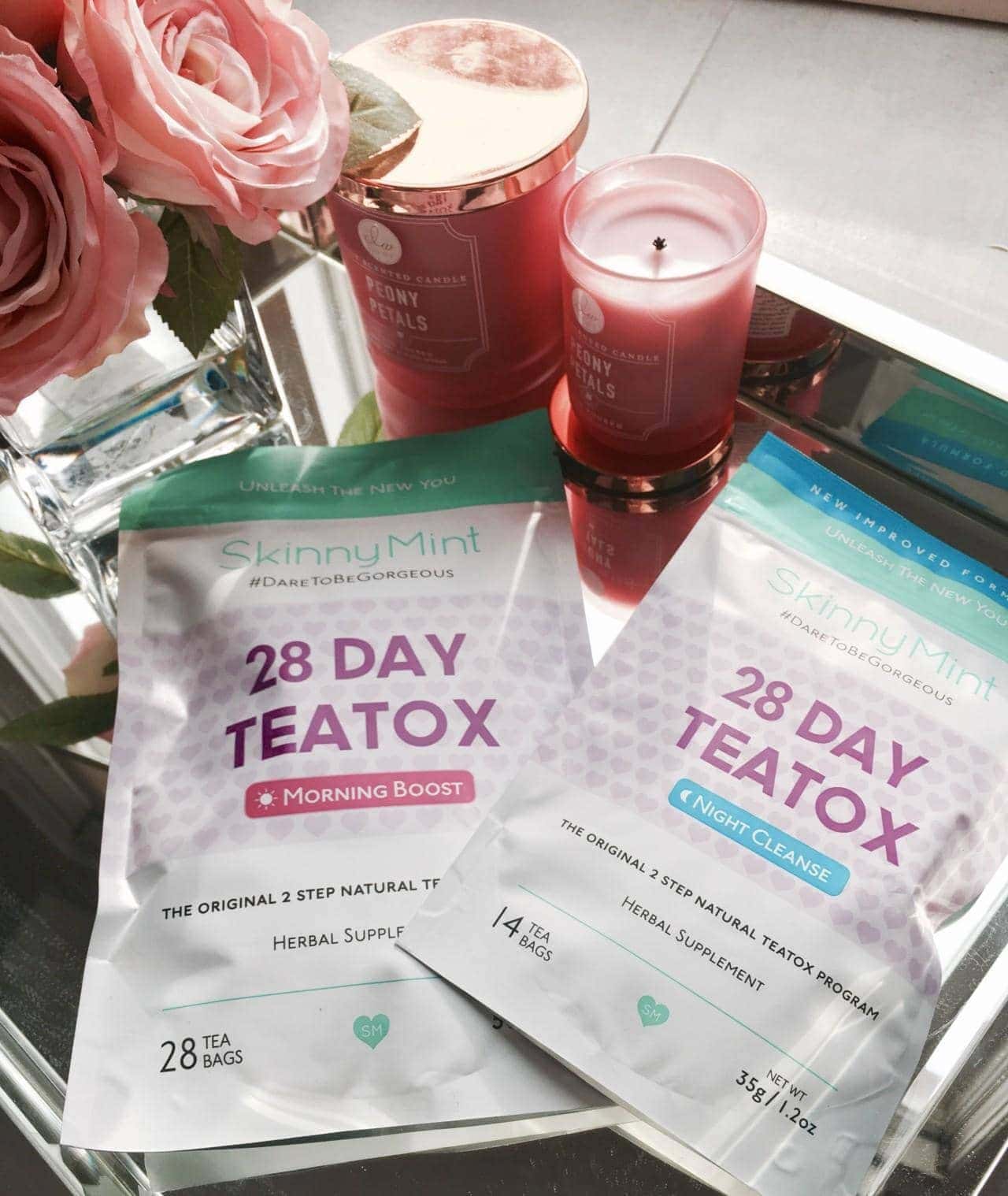 SkinnyMint 28 Day Ultimate Teatox come in 2 steps, the daytime tea and the nighttime cleanse. One complete teatox cycle lasts 28 days, you'll have one morning boost tea every day, and one night cleanse tea every other day.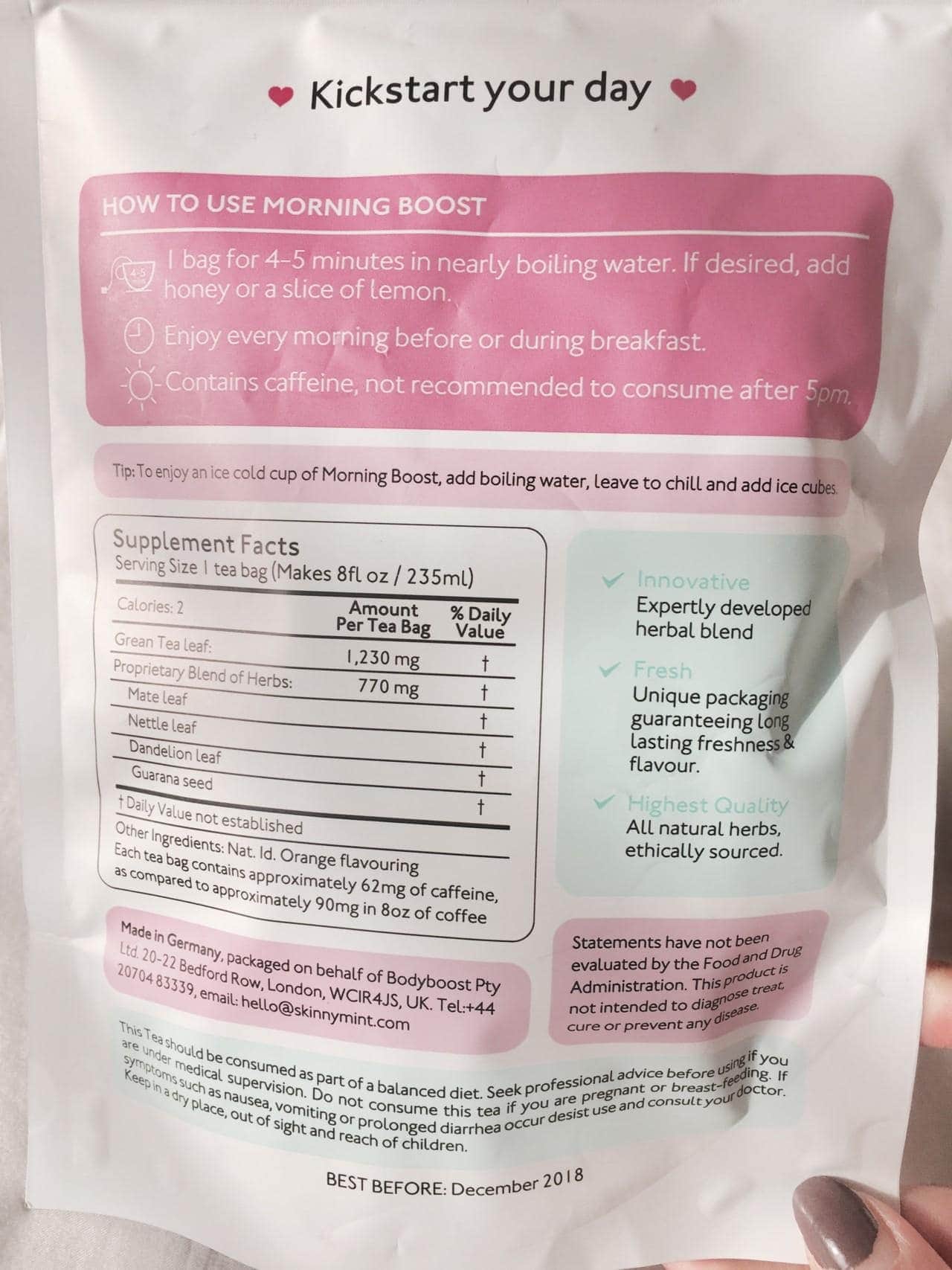 All of SkinnyMint's ingredients are listed on the back of the packaging, along with the instructions on how and when to best enjoy the tea. All the herbs used are natural and ethically sourced. I love how the morning boost tea contains caffeine, so INSTEAD of that daily coffee, I reach for my SkinnyMint morning boost tea and simply have it with my breakfast.
I noticed that I didn't experience a "crash" like what I would if I had coffee. The taste is minty and refreshing, and I steep it with hot water OR I throw some ice in it and make some iced tea for my on-the-go runs. Both tastes amazing.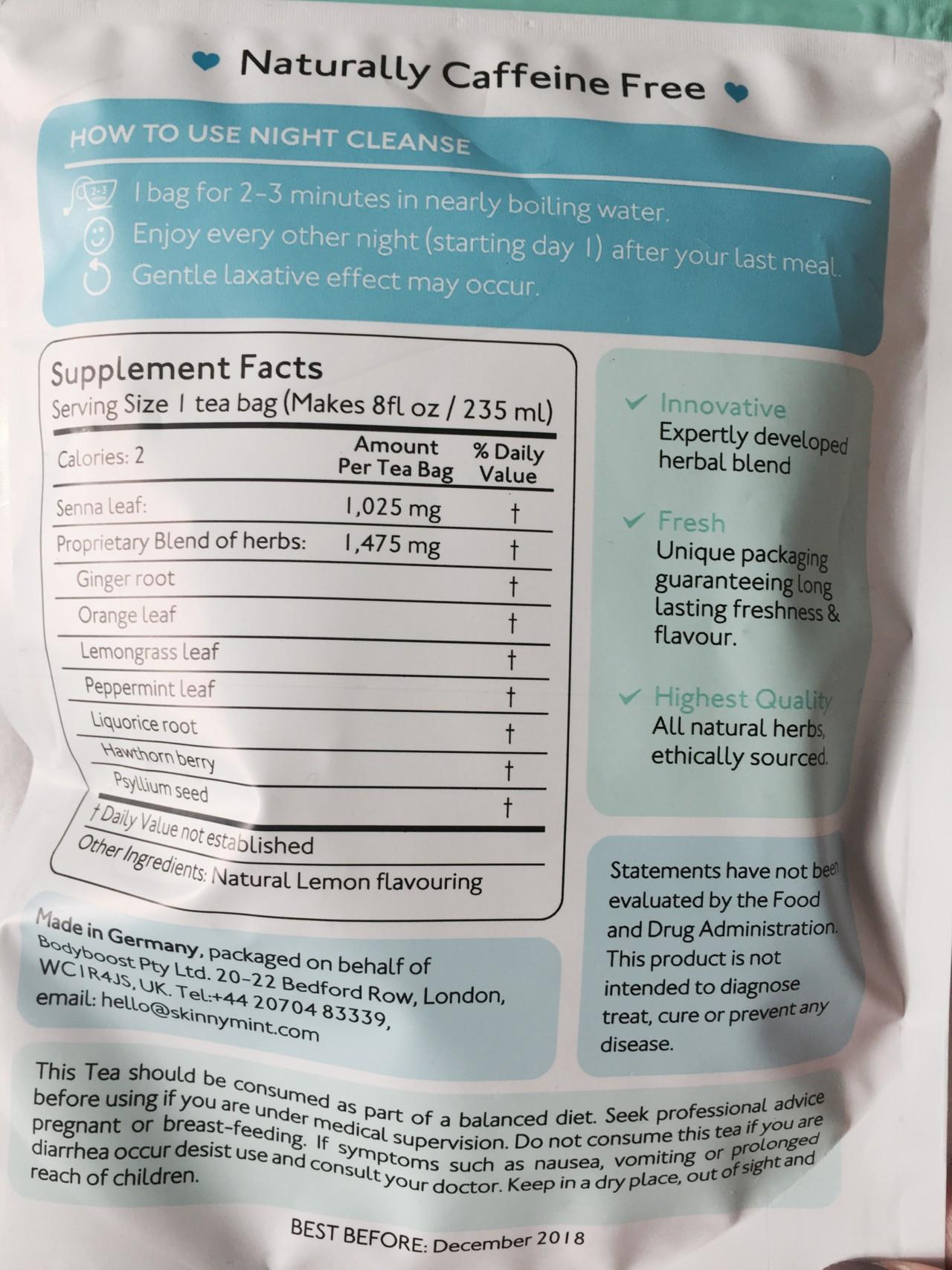 When I'm done for my day, I find that a few hours after dinner, I crave a little something as a late night snack. Prior to starting SkinnyMint teatox, I would have a few cookies or a chocolate bar (DON'T LEARN FROM ME! HEHE). But now, instead of reaching for that chocolate, I go for a yogurt, some fruits, and a cup of the night cleanse tea. I LOVE anything ginger, so having that ingredient in the tea definitely helped make my tummy happy.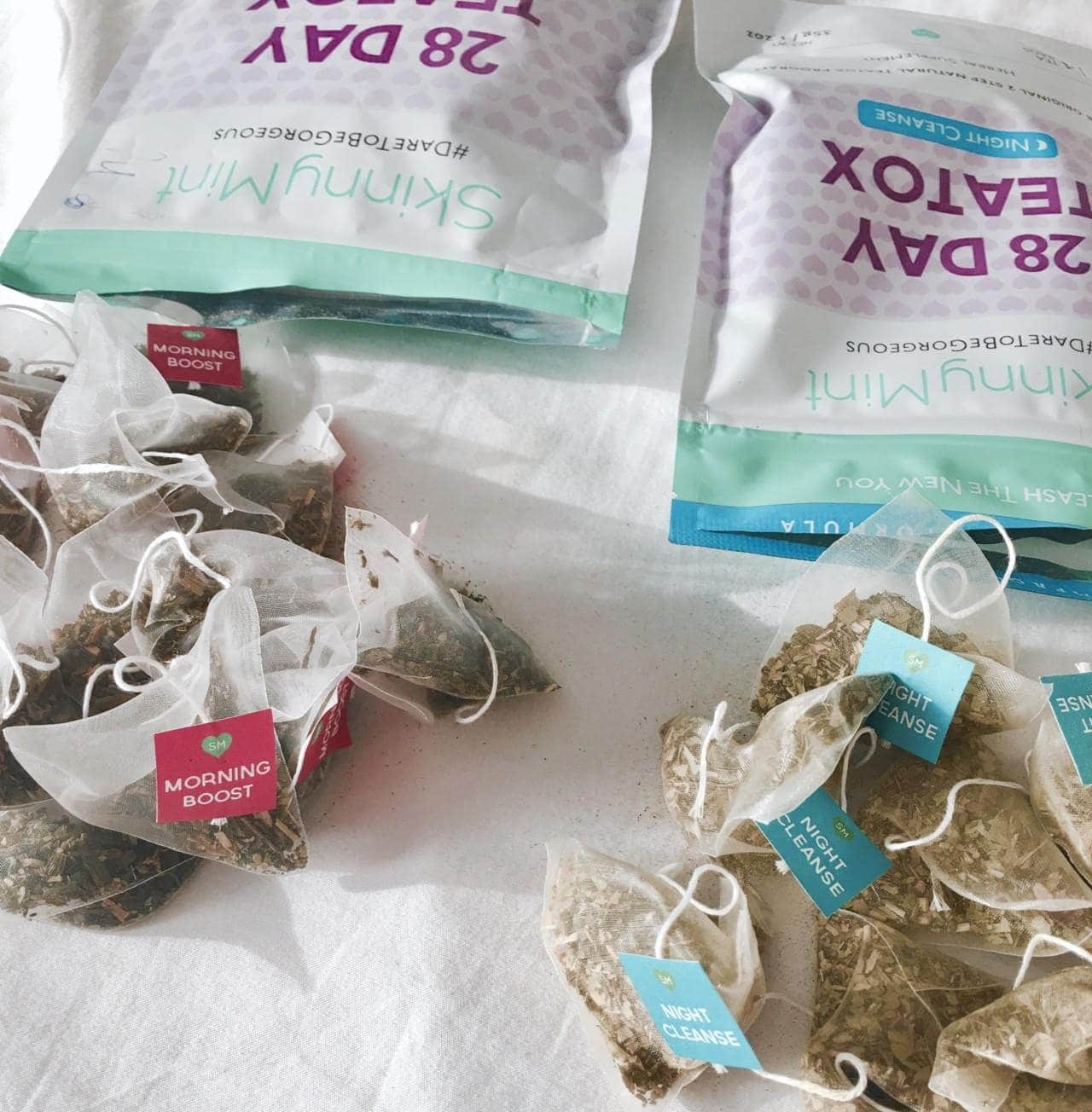 I find that unlike the other teatoxes, my tummy doesn't contort in a way that makes me run to the bathroom IMMEDIATELY. What I feel is actually a churning sensation that's gentle and doesn't hurt, but it definitely helped me getting all the gunk out of my system.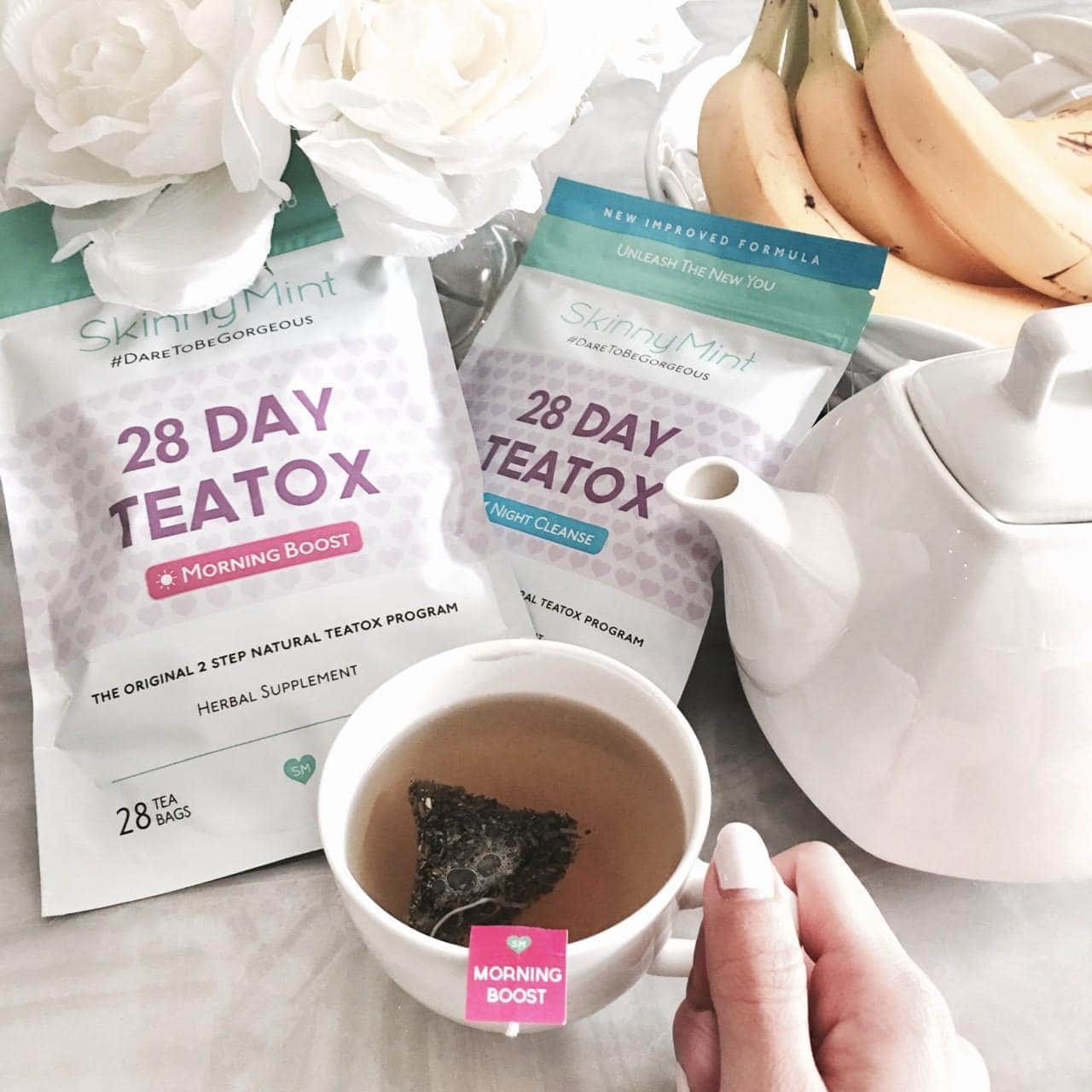 It's now been 3 weeks since I started the teatox, and I feel less bloated, more energized, and strangely enough my sleep improved dramatically. If you're looking for a teatox that is not strictly a laxative and actually helps you cleanse and rejuvenate, SkinnyMint 28 Day Ultimate Teatox is the way to go. Thanks for partnering with me on this!
I have 't had the time to workout with my little one, but if you pair this teatox with working out, eating healthy or a generally healthy lifestyle, I'm sure it'll work wonders!
Have you tried any teatoxes? Which ones were your favorite?
xoxo, Kerina