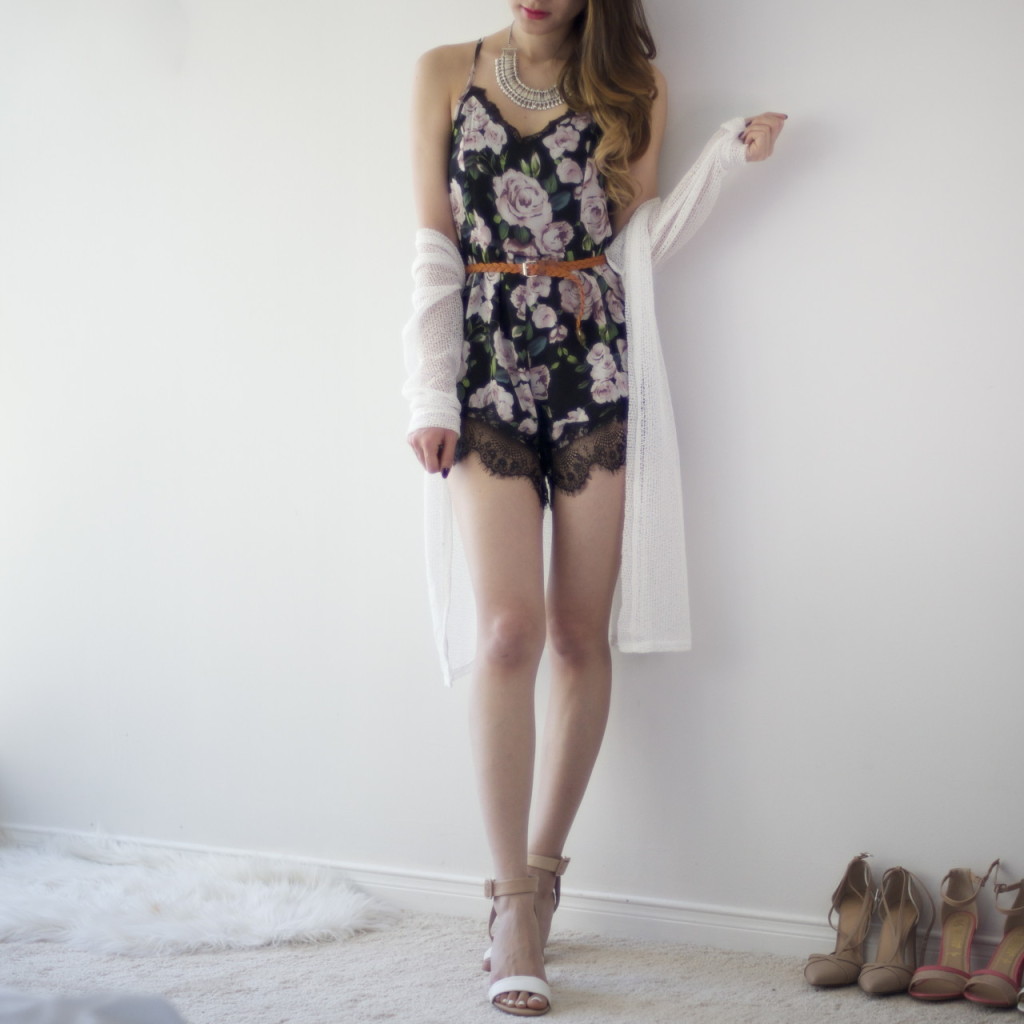 There is so much going on right now in my life (O.O) but YAY the weather is finally getting warmer LOL! I realized I start my blog with some weather talk almost in every post =P You guys are awesome to sit through it but I won't bore you with details. I'm excited to share my FIRST AND ONLY ROMPER LOOK with you as the warm weather approaches SPRING~~~~~ Spring is all about the fresh blooms and light airy cardigans and girly lace and this romper from Sheinside fits all those things.
Loving the intricate floral details on the chiffon – it's definitely one of the more high-quality rompers you will find on the internet! And the black lace adds that romantic touch to the whole outfit. I added a braid belt just for some texture but you can totally choose to go without a belt!
Romper: Sheinside (here)
Cardigan: Thrifted
Necklace: Herfashionbox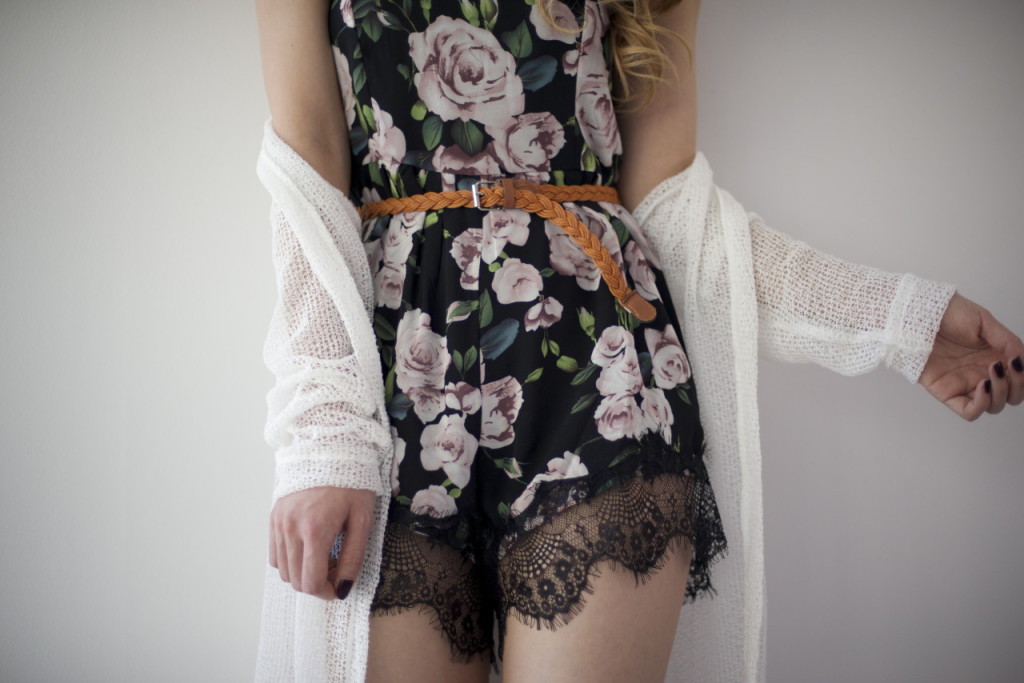 Oh and for those of you that follow my Instagram, a huge THANK YOU for helping me reach 22k! I remember hitting 2k at first and was BEYOND ELATED and cannot believe how much you guys support and believe in me!
Can't wait to be back to post about my personal life, and a HUGE ANNOUNCEMENT!
Love, Kerina ❤