Happy 2018! I hope you had a fantastic 2017,  and an even better 2018! For me, 2017 was a hectic year but a great one nonetheless. If you're like me, then you know all about indulging in the holiday seasons – sometimes we can be busy having too much fun that we forget to take care of ourselves! Going into 2018, I plan to hit the reset button! It's not easy as a mama, full time blogger and business owner and it does get stressful at times, but I strongly believe in celebrating the little wins in everyday life. There are so many ways in which I treat myself daily, and skincare is a huge part of my daily stress-free relaxing routine.
New year, NEW SKIN! I'm so happy to be able to try out the Olay 3 step reset trio of powerhouse products as I've heard amazing things about all 3 products. This post is sponsored by Olay but all opinions are mine! :)
OLAY Daily Facials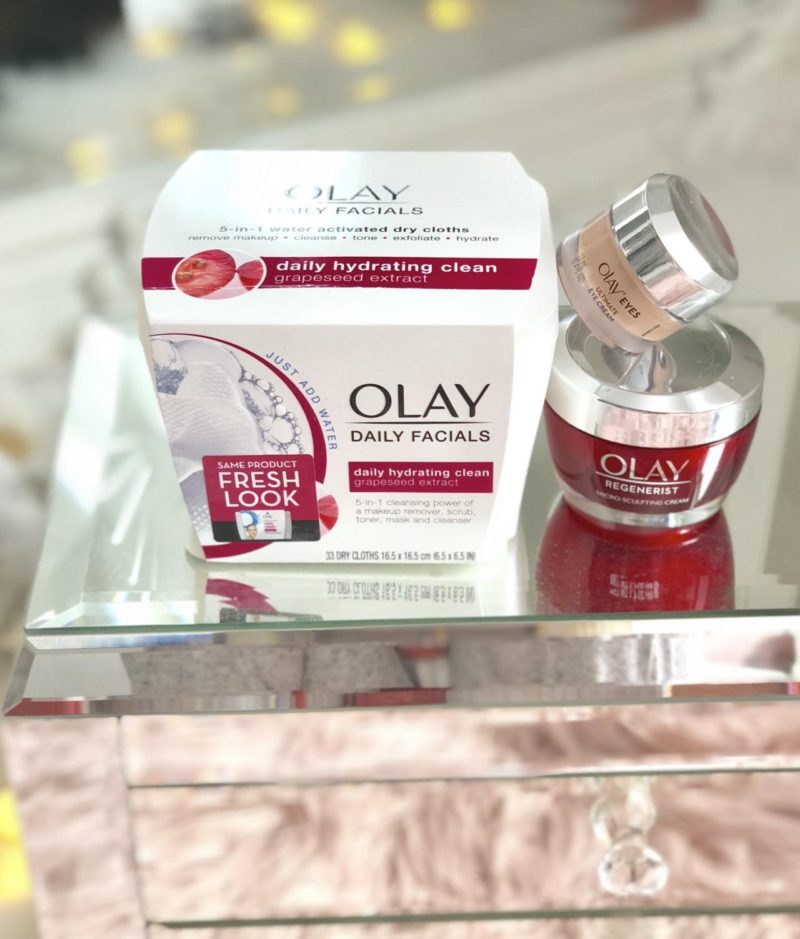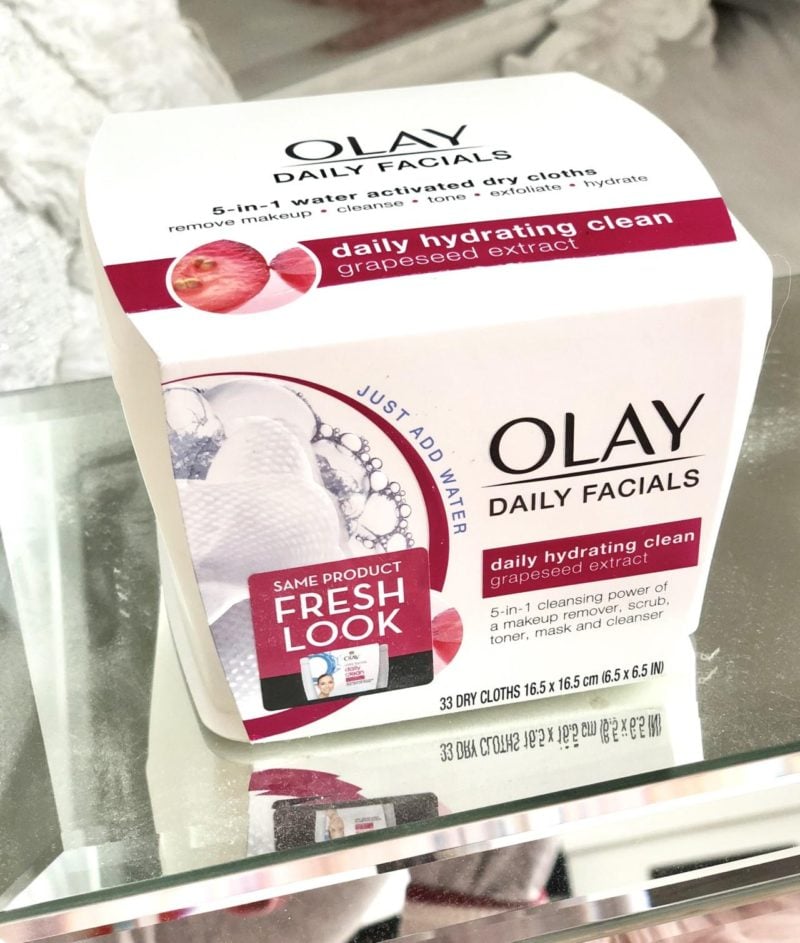 First off – the OLAY Daily Facials.  I am SO SO IMPRESSED with it I actually squealed in delight when I first tried it. This is the first time I'm trying out a cleansing sheet with 5-in-1 cleansing power of a makeup remover, scrub, toner, mask and cleanser.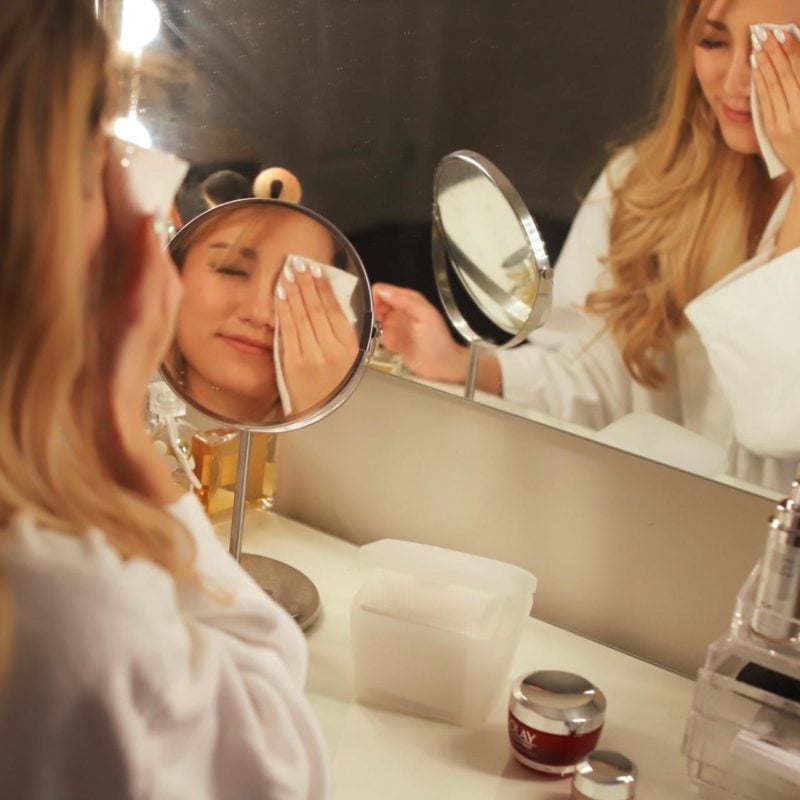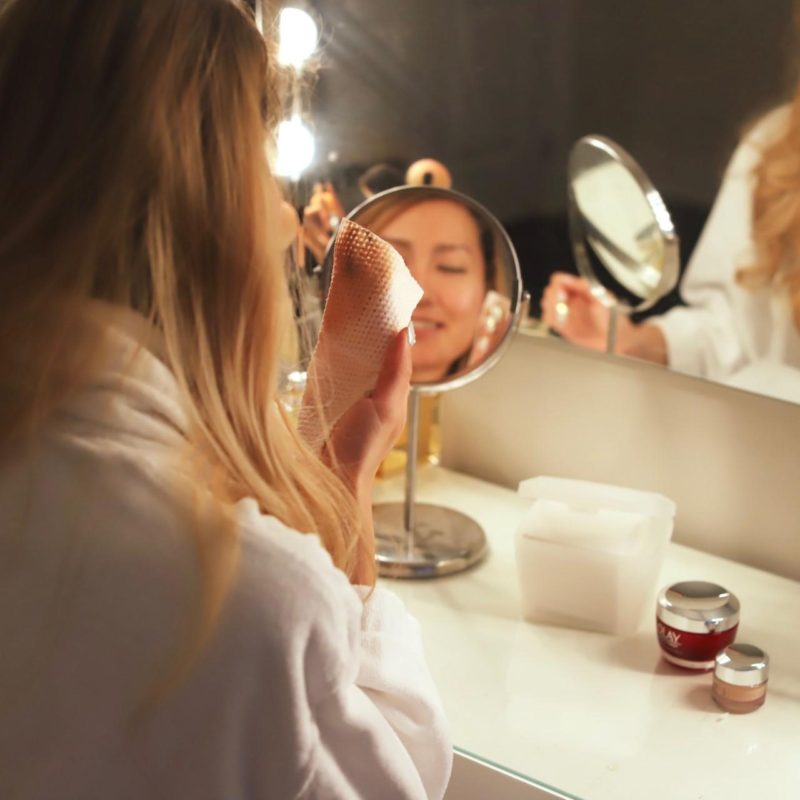 These wipes come dry, and all it takes is a little water to activate the rich cleansing foam in the wipes. Massaging the wipes to induce its lather is my favorite part because I get to  see all the bubbles! After the wipes are wet, it's as easy as wiping my face with it to clean it.
As some of you may know, I recently got my eyebrows micro-bladed and it's a big nono to get them wet in the first week. I cannot even begin to explain to you how THESE wipes saved my life! Since washing my face became literally impossible, I can avoid my brows using the sheets. It's also great to spot-clean any make-up booboos, and as an on-the-go as a facial refresher.
OLAY Regenerist Micro-Sculpting Cream
Next up is the OLAY Regenerist Micro-Sculpting Cream. I was so excited to try this number 1 selling moisturizer. It includes hyaluronic acid, amino-peptides and vitamin B3 to help hydrate cells from within the skin's surface. It also claims to "reduce the look of 10 years of wrinkles in just 4 weeks"! Is this just hype or is it truth?! I couldn't wait to find out.
When I first tried the cream, my initial reaction was how luxurious and cooling it felt on my skin. It's also very easy to spread after warming it up between my hands.  I have combination to oily skin, and it absorbed the cream very well since it's not greasy and has minimal drying time. When I woke up in the morning, I noticed that my skin is dewier and plumper than usual – despite having only 6 hours of sleep!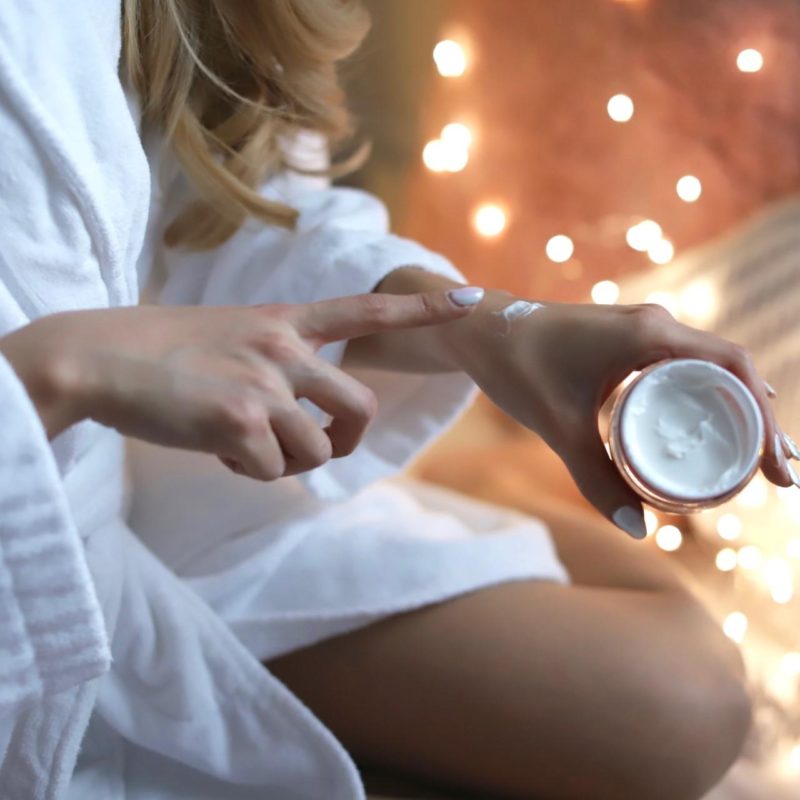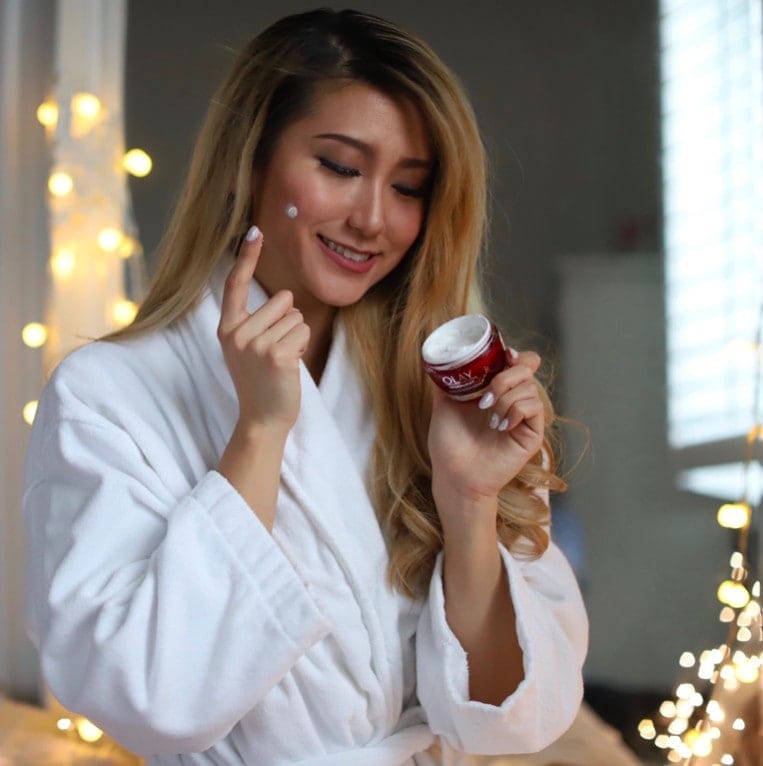 Eye cream: Olay Eyes Ultimate Eye Cream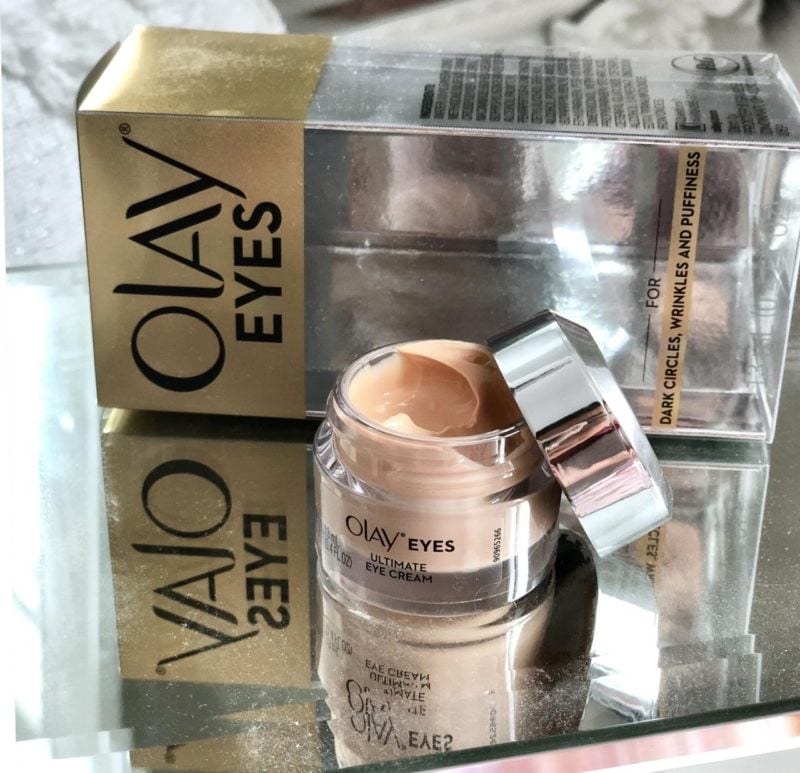 DID YOU KNOW that the skin under the eye is so delicate and thin that it loses moisture 50% faster than any other area of the face? Needless to say, a good eye cream is a great investment for EVERYONE, regardless of your age. It helps nourish the delicate skin around your eyes, and your makeup will go on smoother without settling into the fine lines. I've heard many great things about the Olay Ultimate Eye Cream, especially its 3-in-1 benefits to visibly smoothen lines, reduce the appearance of dark circles and reduce puffiness after massaging it in. It also has a slight tint to it thanks to Olay's color-correcting technology, which helps to conceal dark circles.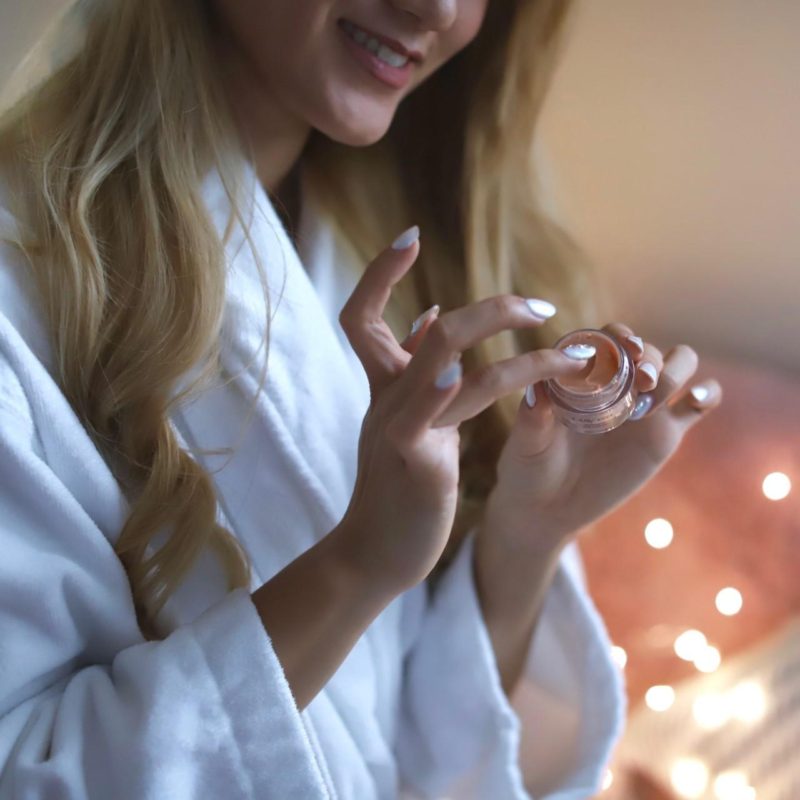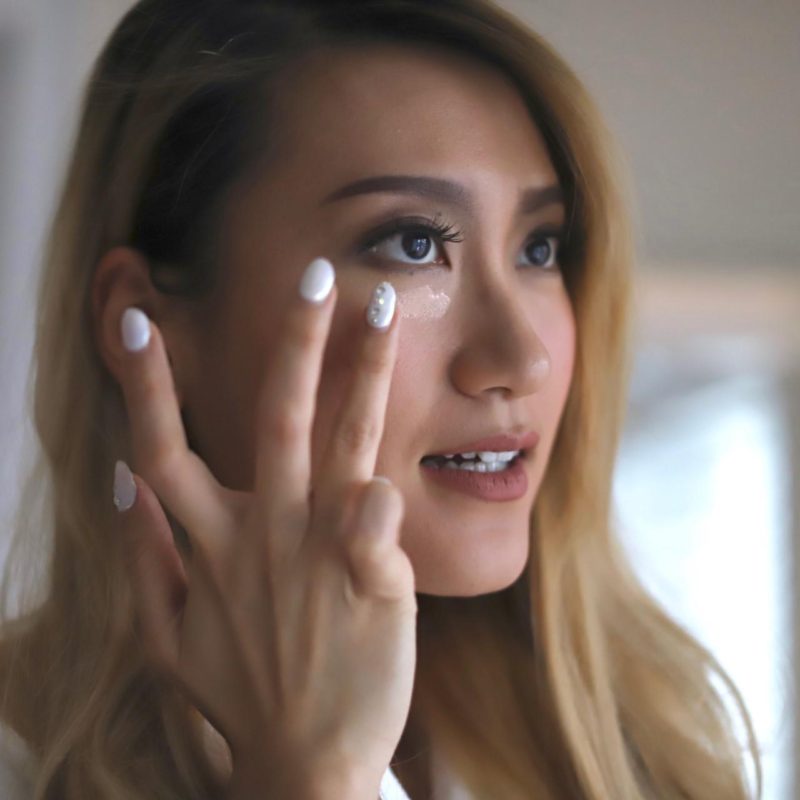 It feels light and refreshing around my under-eye area, not heavy at all! Also blends out like a dream so you don't have to worry about over-tugging the delicate skin. Immediately after, I noticed that my eye look instantly more awake and less puffy compared to the other eye without eye cream. I use this both in the morning and at night, and I noticed my foundation and concealer goes on smoother and doesn't settle into the fine lines – definitely a win in my book!
___
Verdict:
After using all the products in the Olay 3-Step-Reset for a week, I can tell there are slight improvements in my skin. My eyes look less tired, and my skin is generally bouncier than normal! My favorite has to be the 5-in-1 cleansing wipes – as they are now my go-to cleanser because of how easy it is. There is also a LOT of foam that lathers up and it makes me feel like it's helping get my skin super clean!
I'll be sure to come up with an update after using the products for over a month – I'm especially curious about the Olay Regenerist sculpting cream's claim to reduce 10 years of wrinkles in just 1 month!
Have you used any of Olay's products? Which ones are your favorite?
xoxo,
Kerina