Hi, Bunnies!
The first day of Summer is officially June 21st and I am so happy that summer is finally here! I like to step out of my comfort zone in the summer and try out new trends/ patterns. I am going to share some of my favourite summer fashion trends that I have been loving this year!
Summer Fashion Trends 2018
1) Maxi Dresses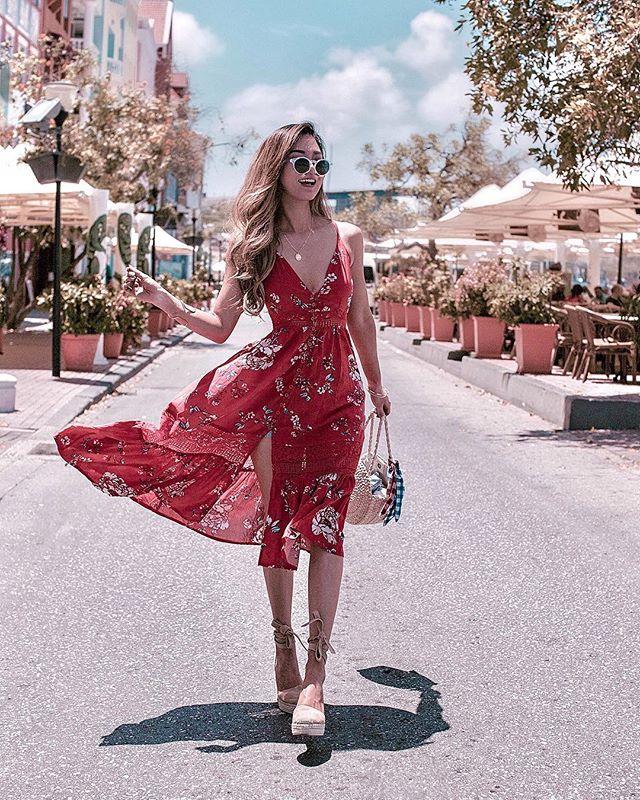 Red floral maxi dresses are totally in this summer! I absolutely love this dress from Showpo, it is flowy and fun (and totally makes me feel like a princess). It is casual yet can be dressed up for a night out. I paired this dress with these sexy wedges from Revolve. I love this trend!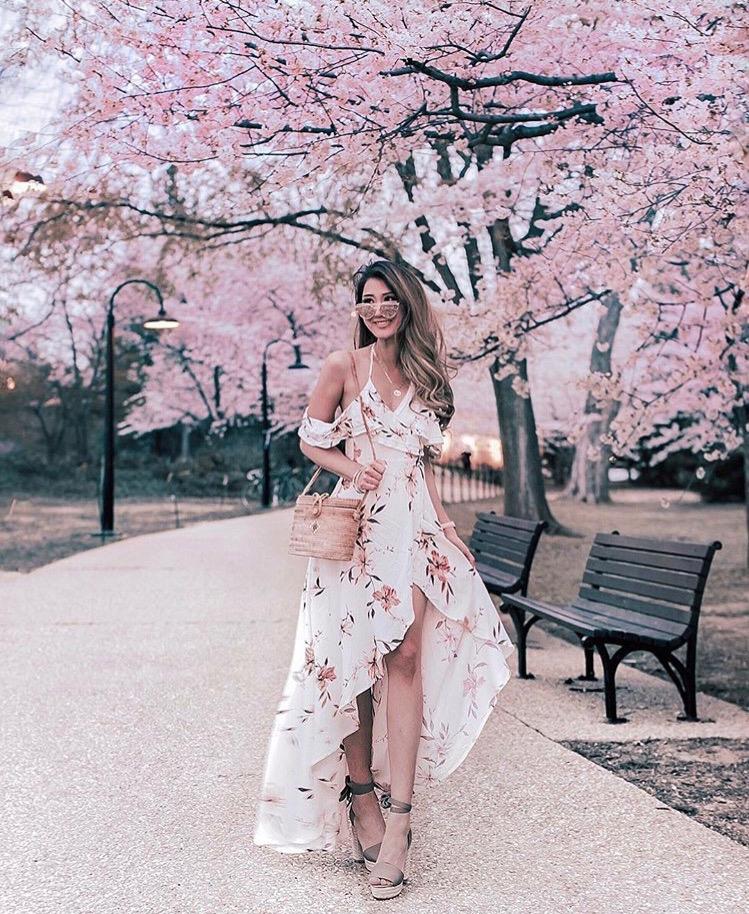 Another maxi dress that I love is this high-low floral dress from Tobi, it is flowy and girly! I love how it is off the shoulder too! These lace-up olive wedges are from Revolve as well.
2) Lace-Up Crop Tops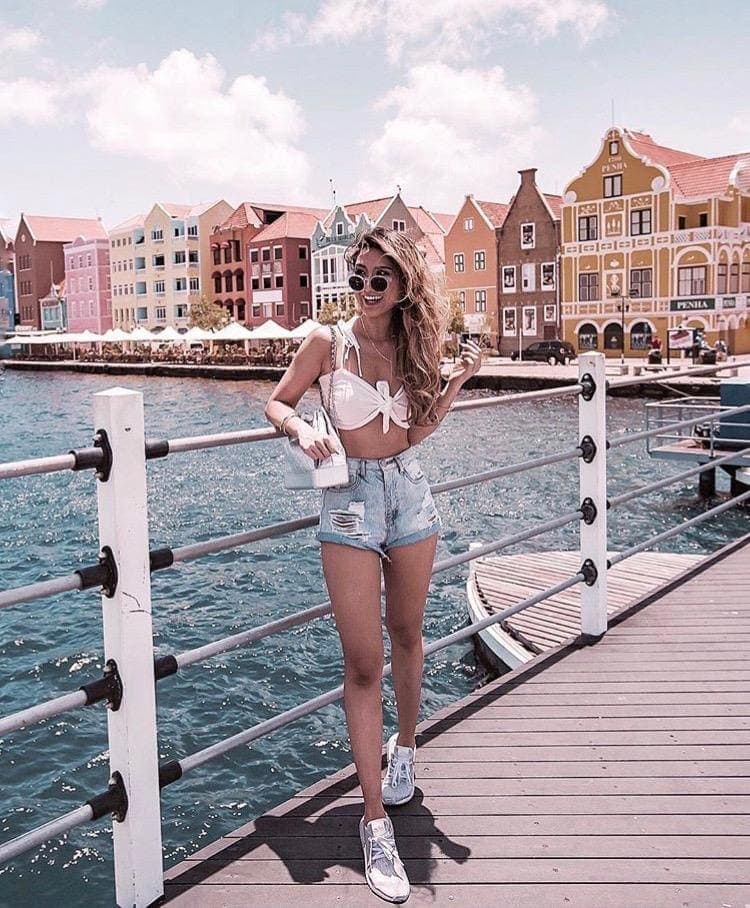 Lace-Up crop tops are also super in this year, and I love how effortless they look! I like to pair them with high-waisted jean shorts and together they give off a casual yet cute vibe. I got this white crop top from Showpo and it is so versatile! 
3) Circle Woven Bags

I am sure that you have seen these circle woven bags everywhere (I know that I have). I purchased this inexpensive bag from Amazon and I have been wearing it so often! This adorable dress is from Revolve which totally goes with everything! Finally, to finish off my look I wore these olive wedges from Revolve (can you tell that I like Revolve!?!)
4) Gingham Print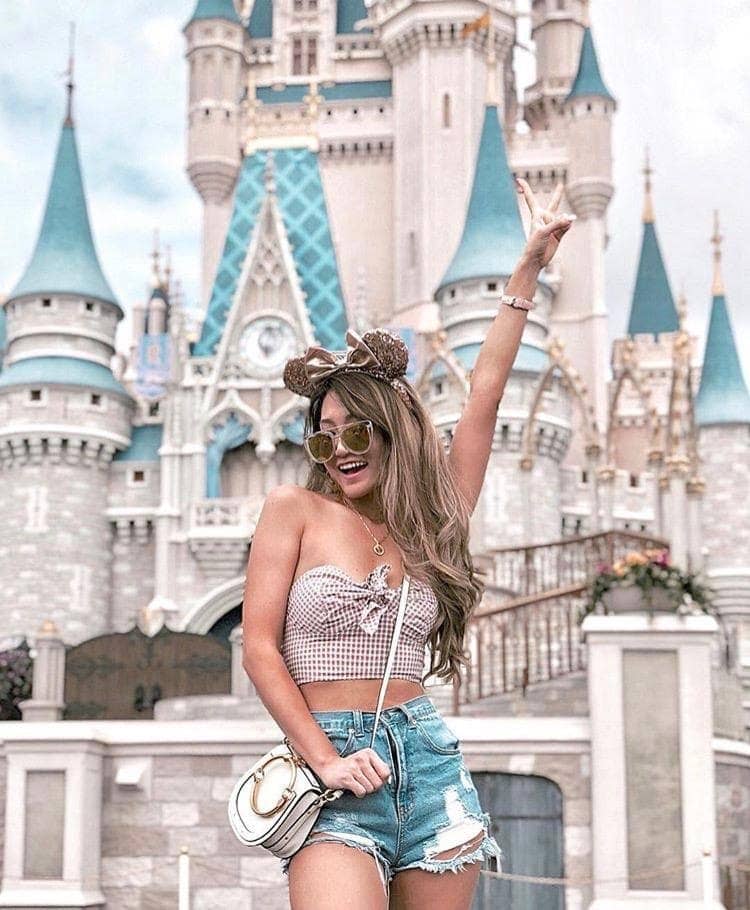 Gingham prints are back!!! This trend started back in the mid-18th century and is one of the most versatile prints of all time. I bought this cute top from Showpo and it is super easy to mix and match with different bottoms!
5) Tie-Up Skirts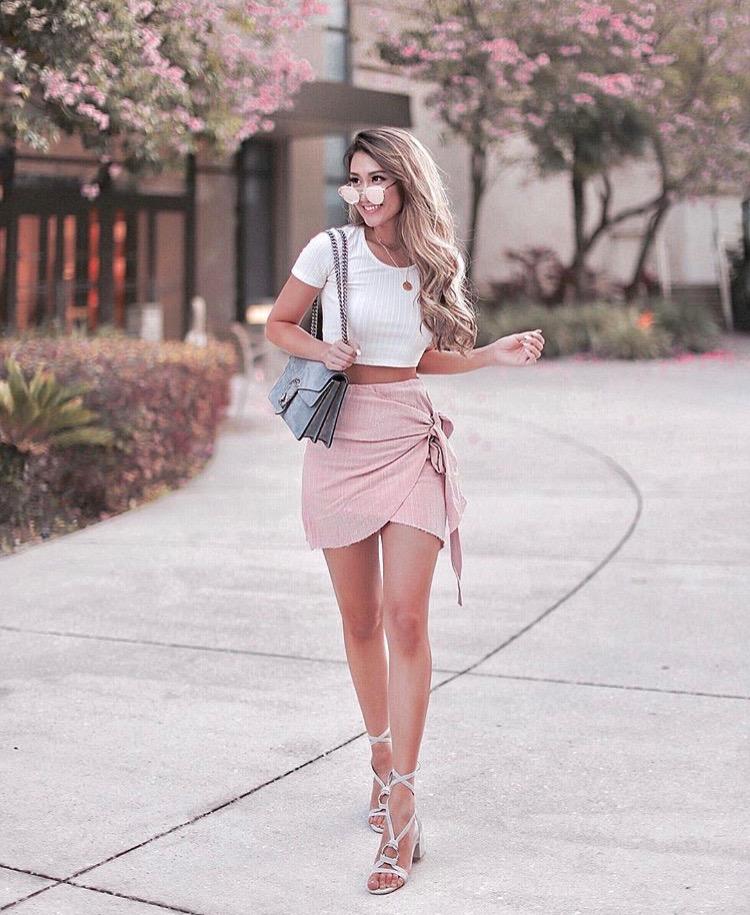 Is it only me or are tie-up skirts that much cuter!?! I love this blush flowy skirt from Showpo. It is the perfect skirt to wear on date night or for a girls night out! These sexy strap up heels are from Revolve and I love how blush and silver look together!
6) Body Suits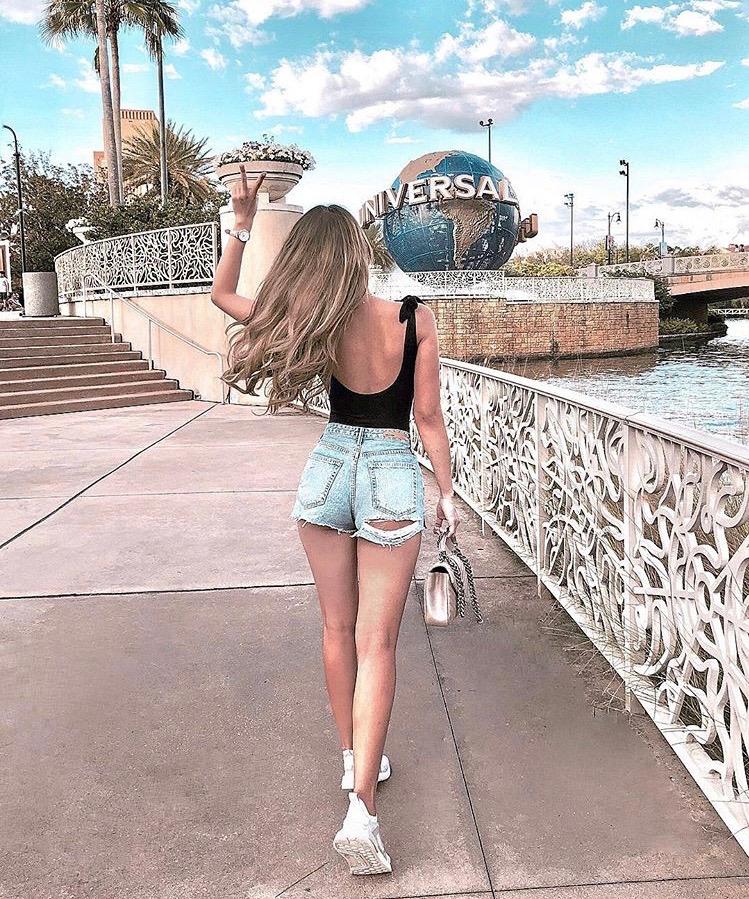 Bodysuits are super in style right now and are also the easiest pieces to style! I have so many simple body suits that I pair with shorts, skirts, and jeans. This black bodysuit is from SheIn and was super inexpensive! These high-rise jean shorts are from Revolve. I love this simple look!
---
 Those are some of my favourite summer fashion trends for 2018! Let me know which summer fashion trends you have been loving in the comments down below!
Thanks for reading <3
Kerina