Hi everyone!
Welcome to another detailed review!  This time, we're staying at a historical palace fit for a King; the Taj Lake Palace in Udaipur, India.  I have never, ever, been so spoiled.  Keep reading and I'm sure you'll add it this palace to your bucket list!
Located in the middle of a beautiful lake, the Palace was built in 1743 for the King (Maharana) of the Mewar Dynasty, Jagat Singh II.  At Taj Lake Palace, you get to enjoy the same beautiful gardens, pools, and royal service the Maharana enjoyed.  Staff will be happy to tell you all about the amazing stories and history of the hotel.  Do stay longer than we did, because you won't want to leave.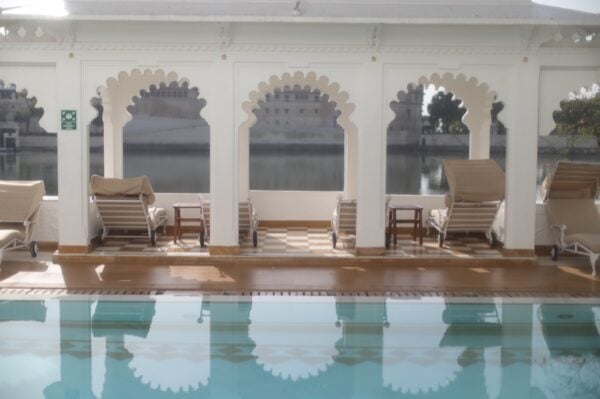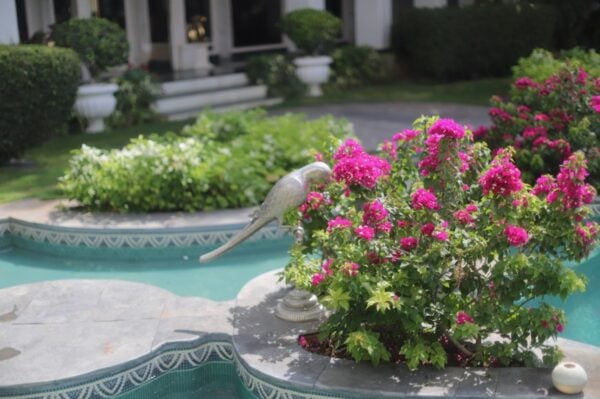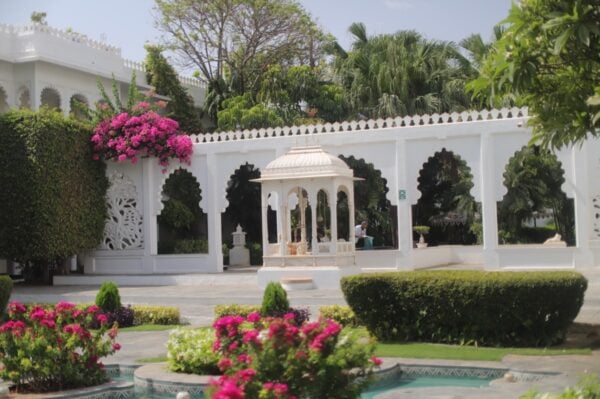 Room Review
Before getting into details, let me show you our suite: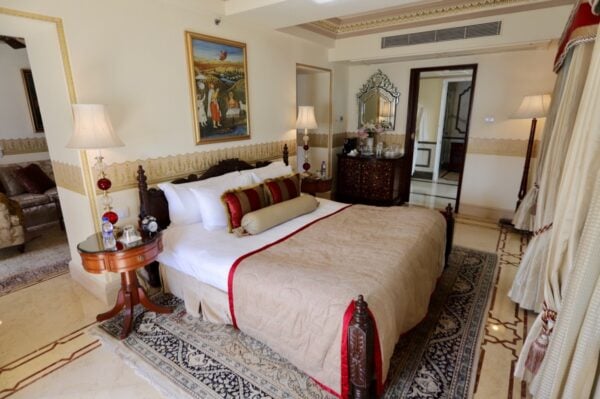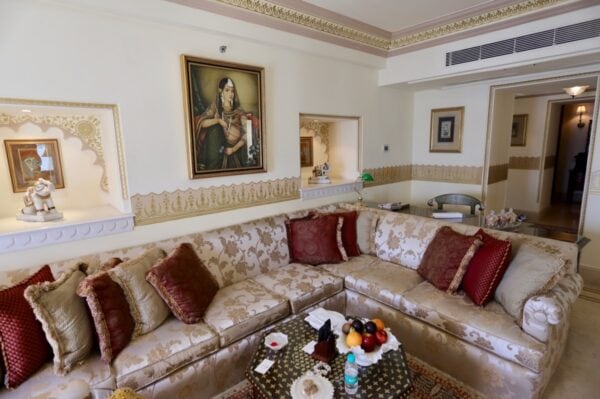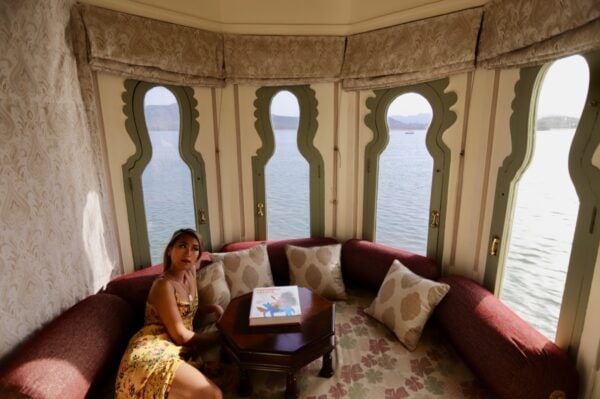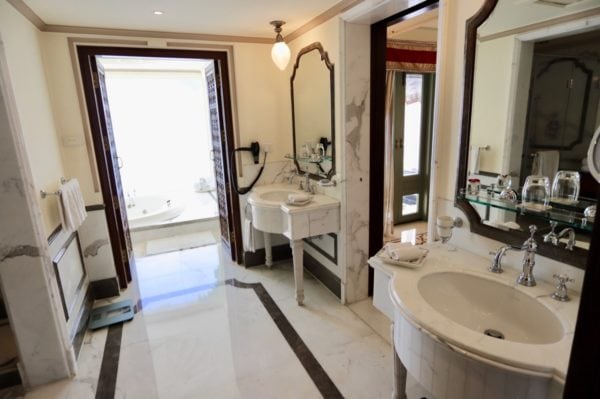 Every room is unique at the Taj Lake Palace.  You can see their full selection at the official Taj Hotels website here.  For example, we had a tour of their ultra romantic sunset terrace room; check it out: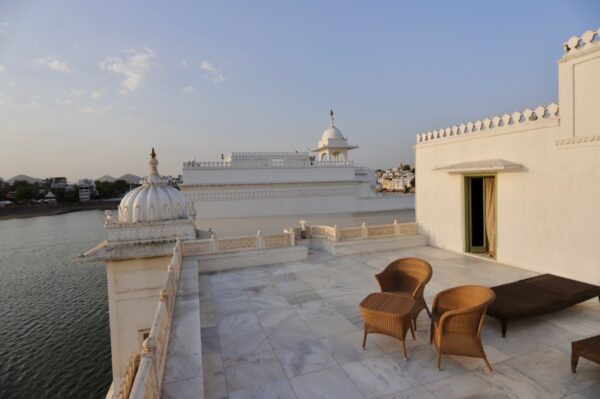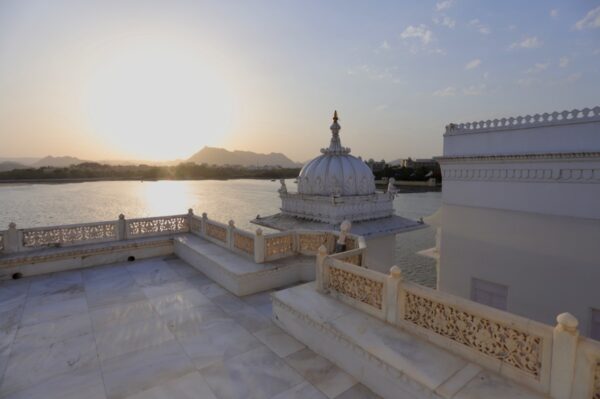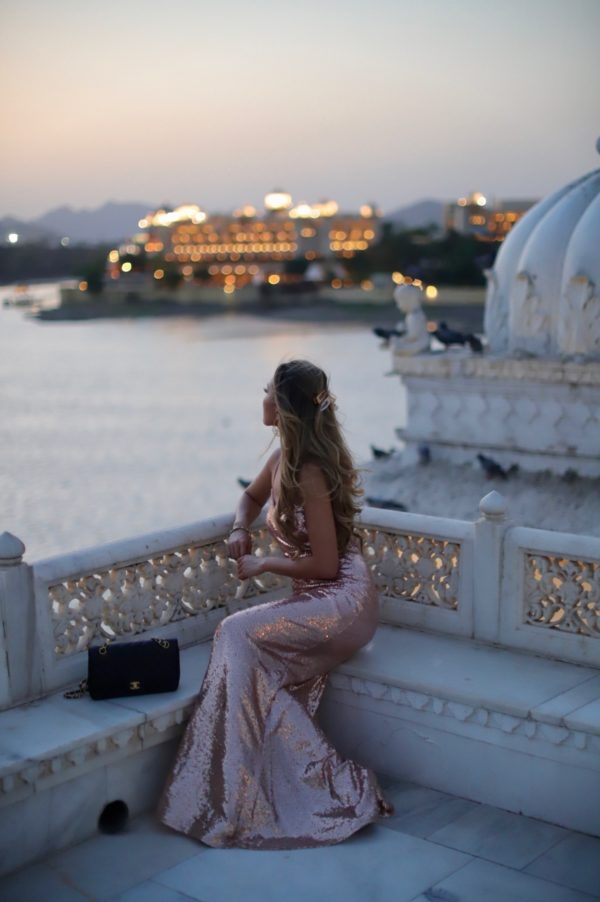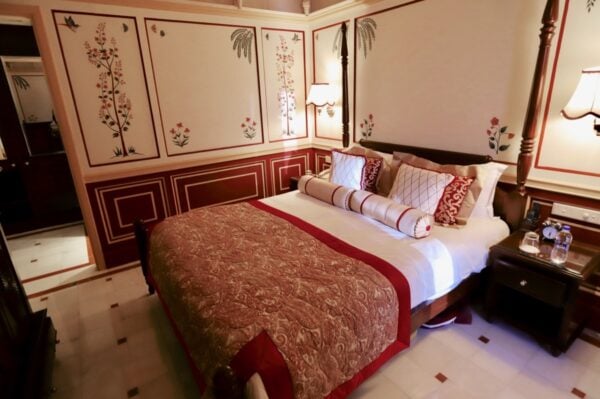 Due to the uniqueness of each room, it's hard to give a review that would be consistent with your experience.  Our particular room was not short of ultra luxurious amenities that we were used to.  And if there was anything missing, service was incredibly fast!  We had zero issues with our room and loved our marble bathroom. 
OVERALL RATING: (★★★★★)
Hits:
Excellent personalized service, able to shift our booking schedule even with a missed flight!
Amazing Indian cuisine
Super romantic sunrises and sets over the lake
Staff makes you feel like royalty
Boat ride to the hotel is quick and enjoyable
Misses:
Honestly, usually I can complain about something, but not this time haha!
TIPS FOR BOOKING
Every room offers a view of the lake
Low season or shoulder season is an option as well.  High season is Dec to Feb.
Northern India can get hot, but it's a dry kind of hot, so it's not as bad as you think.  Think Dubai.
Udaipur has plenty to do.  For tours or private drivers, I recommend Aviator tours or ISNtrips.com as their prices are no different than booking there, but TripAdvisor / Aviator quality-controls their vendors.  Simply look for any highly rated tour, book, then contact the tour vendor to get some customization.  Remember that 1000 rupees is only $15 USD!
Want to see what I did? YOUTUBE VLOG OF THIS TRIP IS HERE
Our room came with versatile universal power outlets, but do bring your own universal adapter just in case
Staff is happy to move your luggage, so feel free to try out different rooms to get a better bang for your buck!
KNOW MORE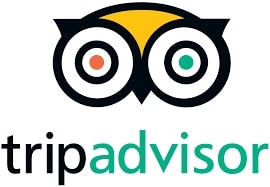 FAV OUTFITS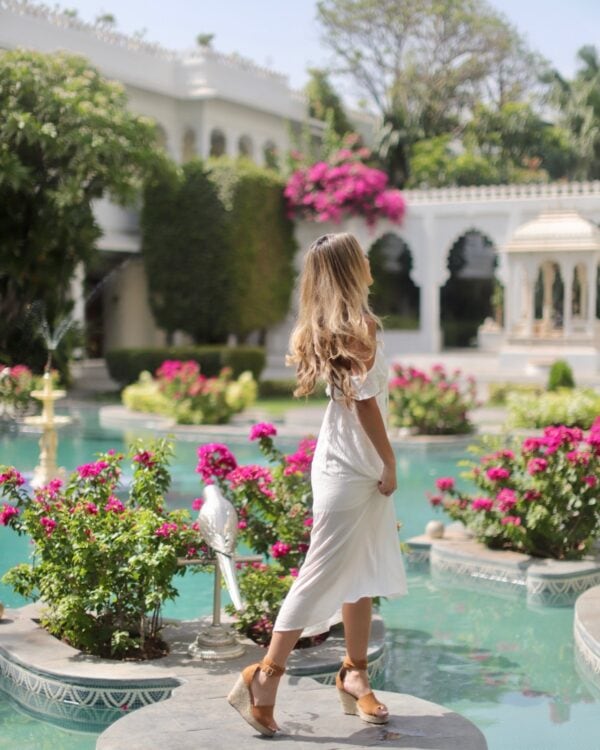 Dress from SHEIN