Hi Bunnies,
UPDATE: WOW, I've done 12 SHEIN related hauls, that's over 150 different pieces I've reviewed for you guys!  I love doing reviews and finding affordable fashion for you guys.  If you just want the goods, check out my dedicated YouTube SHEIN Playlist!
As most of you know I am always ordering inexpensive clothing from SheIn and trying the pieces on in my videos. So today I decided to compile a list of my top 10 favorite pieces from SheIn.
I know the struggle of ordering clothing online that ends up looking completely different in person than it does in the picture.. so that's why I want to help you out! You can rest assured that each of these pieces are a great find because I have purchased and tried on each piece on my youtube.
So let's begin…
Plaid Skirt
How cute are their plaid skirts!  This top seller is rated 5 stars, a few years ago when I first discovered this skirt, it had about 1300 reviews, and now it has 9999+ reviews!

Plaid Stretchy Skirt: $5
This is a top seller not just because it's so affordable, here is what someone else said about this skirt
One reviewer said about this skirt:

its so stretchy. a little thin but not see through. its really cute. just make sure to get rid of the belly so it looks sexier haha. its tight so perfecf for those who doesnt have belly fats

Overall Fit: True to Size 
Hips: 94 cm / 37.0 in | Waist: 79 cm / 31.1 in | Height: 156 cm / 61.4 in 
Plaid Scarf and Button Skirt:
Scarf and skirt together is perfect for fall!
The skirt has 297 reviews at 4.5 stars and I can understand why.  The material is LESS premium than the first skirt and the buttons are a bit awkward.  If you're rough with this skirt the buttons can fall off!  Still, it gives me all the cute hogwarts vibes and I loved pairing the scarves with it.
Plaid Scarf: $8
Button Skirt: $10
Cottage Core: 
New! One of my SHEIN Spring favorites

Sweetheart Neck Embroidered Mesh Dress: $25
Minimalist Straw Satchel Bag: $16g
Tweed Skirt: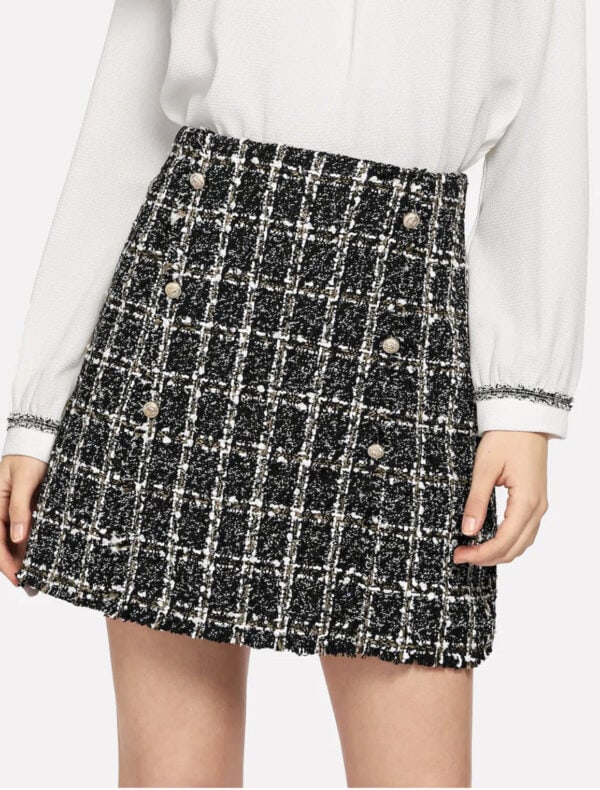 This plaid skirt is a perfect skirt to have in your closet. It looks so cute with a crop top or sweater.
Tweed Skirt: $8
Teddy Coat: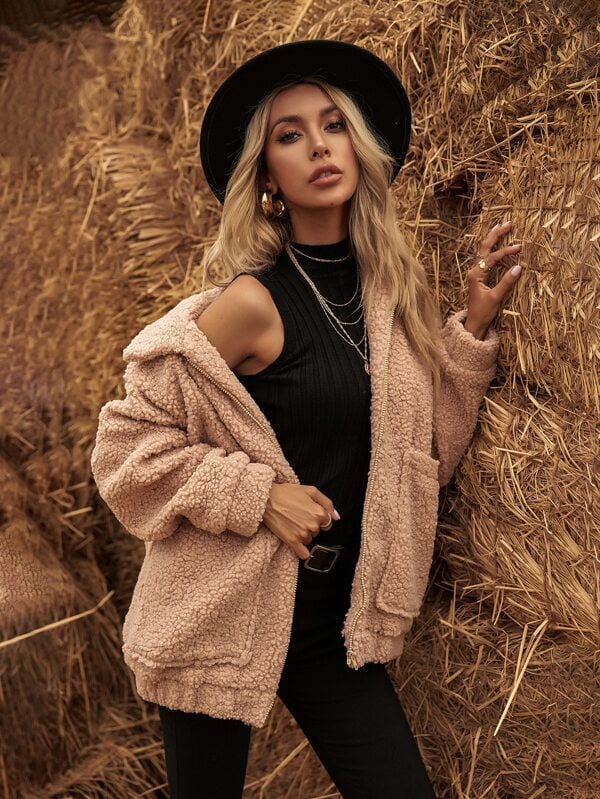 Every girl needs a classic teddy coat in their closet and this SheIn find is much more inexpensive than other stores. It's also available in lots of different colors! 
Teddy Coat: $32
Lantern Sleeve Pink Cardigan: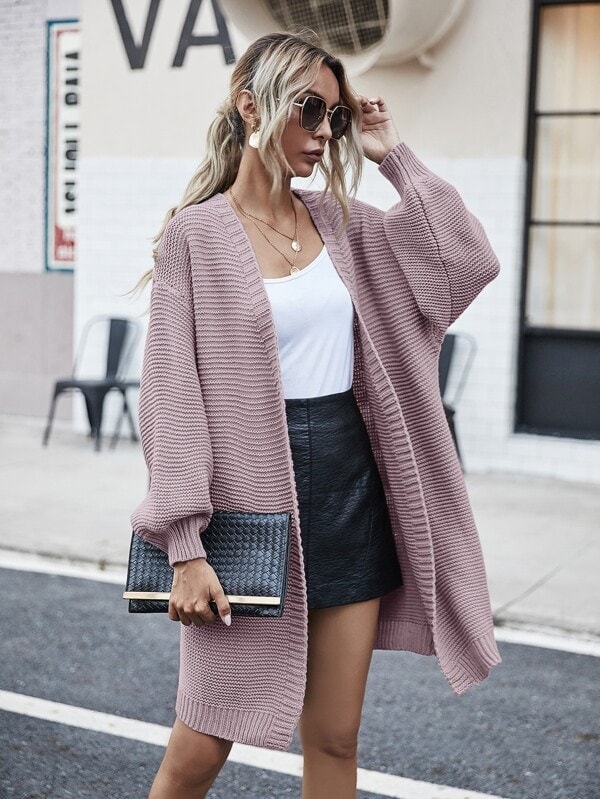 I love wearing this oversized pink cardigan over a crop top and high-waisted jeans.
Dusty Pink Oversized Cardigan: $16
Button Up Cord Skirt: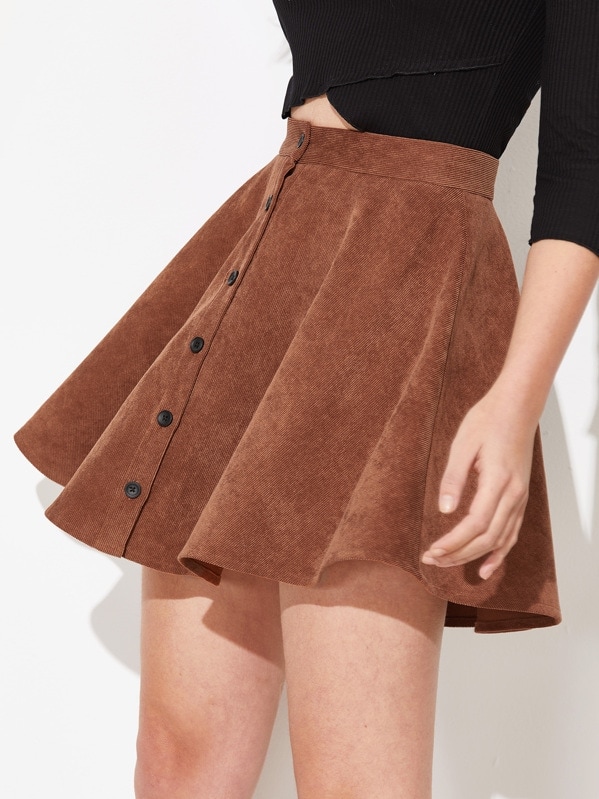 I love skirts and this cord skirt is a perfect basic to have in your closet. I can't wait to wear this skirt during the spring! 
Button Corduroy Skirt: $10
White Long Sleeve: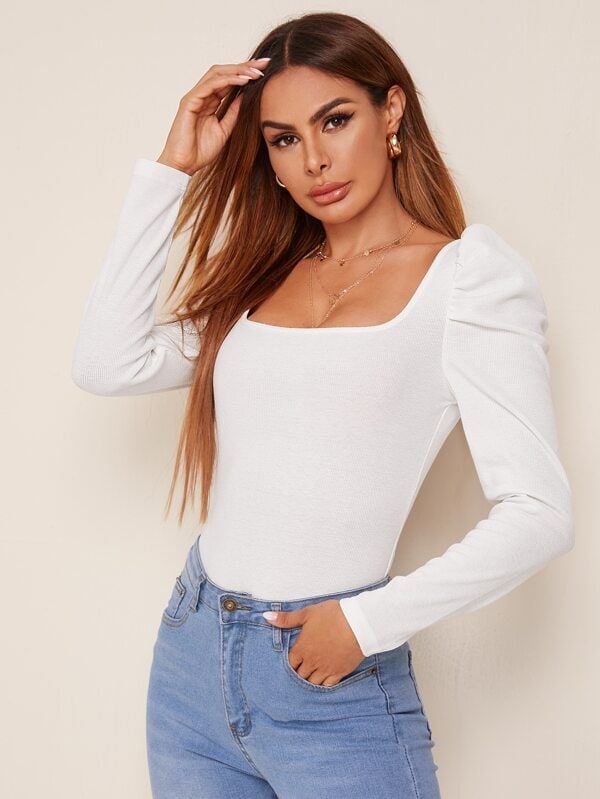 You can't go wrong with a simple white long sleeve top and this one is so inexpensive! It's a must have. 
White Love Sleeve Top Available: $8
Black Mesh Bodysuit: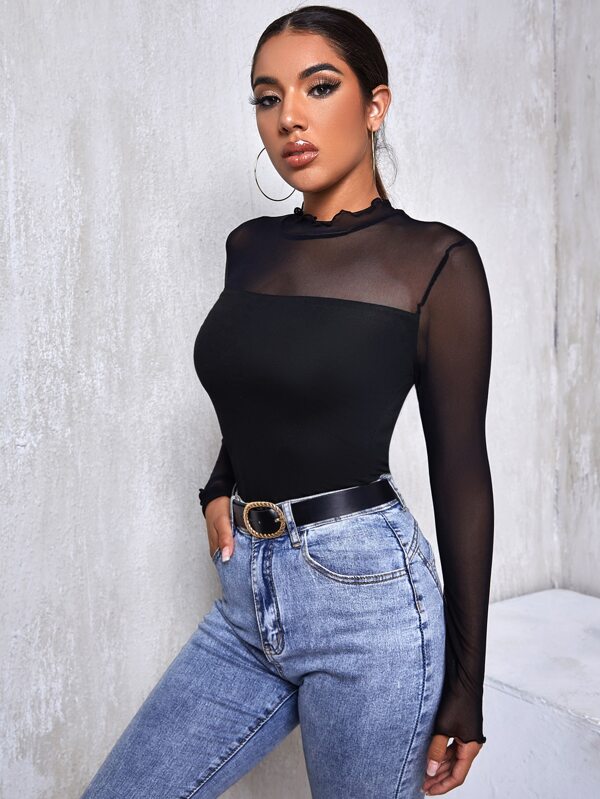 I am in LOVE with this sexy mesh bodysuit, I love wearing this out with friends! 
Black Mesh Top: $9
Plaid Pants: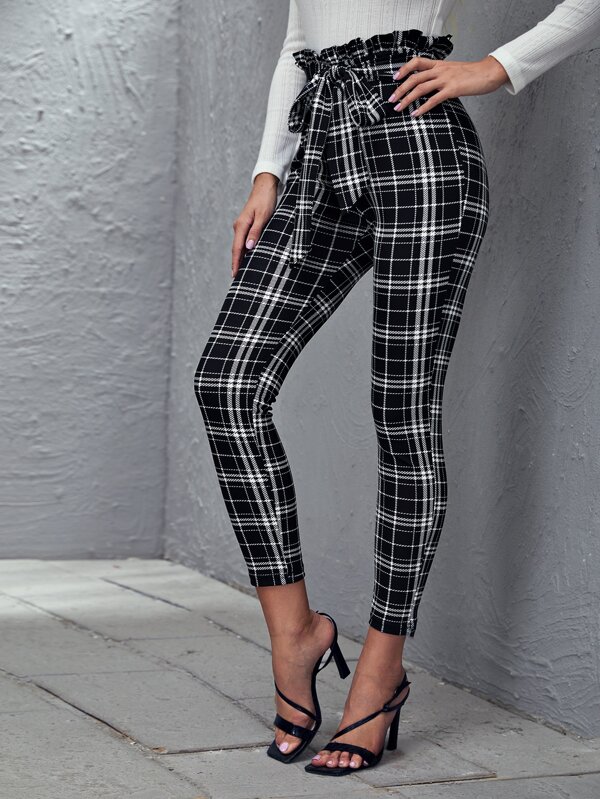 These are my favorite pants that I have ever ordered from SheIn. They are super comfortable and they look really good from behind!
Plaid Paper Bag Pants: $11
Polka Dot Layered Dress: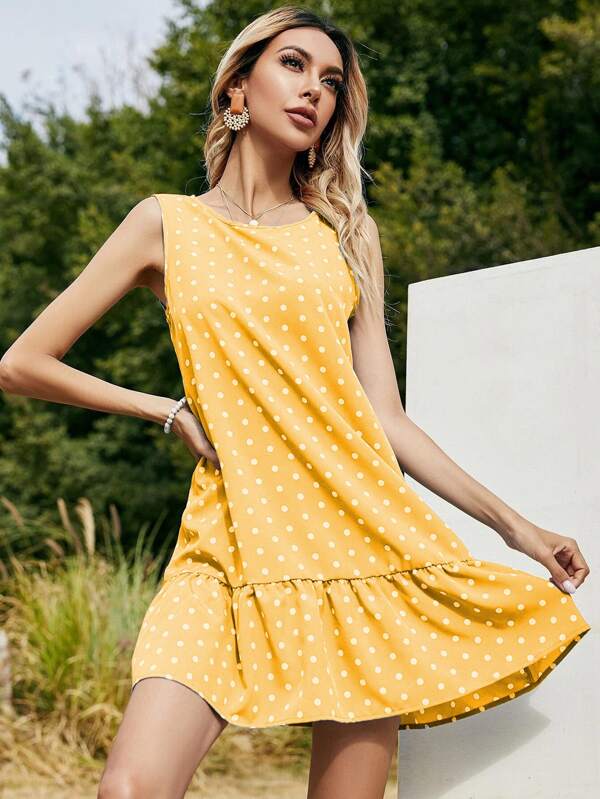 This is the perfect spring dress. It is flowy and fun. I am going to be wearing this all spring!
Polka Dot Dresses: $11
Ruched Drawstring Skirt: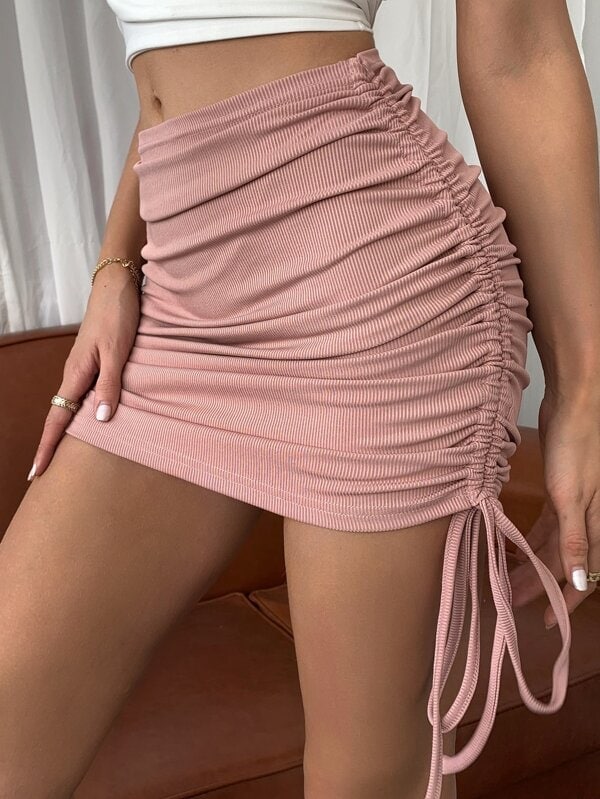 Newly discovered in 2021, I'm obsessed with the quality of these ruched skirts! They're stretchy and you can adjust the strings to your style.
Ruched Drawstring Skirt: $9
White Ruffled Mini Skirt: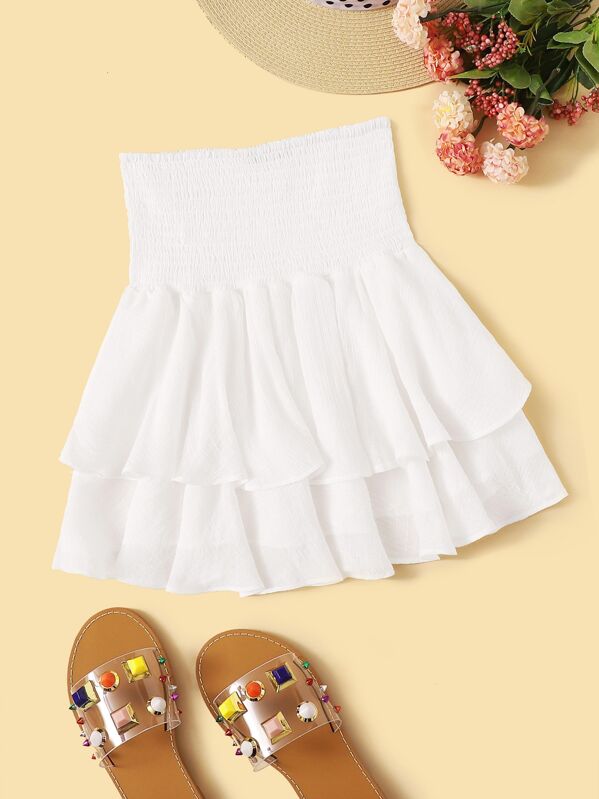 This white skirt was such a great find. It is the perfect length and it's so versatile.
White Ruffled Mini Skirt: $6
Even Smarter Shopping
Want even more Side by Side comparisons? Check this summer tops post here.
Want the truth on shipping / duties?  I dig into the good & bad & hidden side of shipping times here.
---
Those are the top 10 bestsellers that I have ordered from SheIn. Each piece is inexpensive and looks exactly like the pictures! Have you started your spring shopping yet!?! I need to stop buying so much stuff…
Love, Kerina
PS. Want to keep up with ALL THE BLOGGER TRENDS THIS SPRING? 
Then follow my Pinterest board!