Hi my loves!
Who's been to Orlando before? I'm sure Disney is one of the first things that jump to mind with the mention of Orlando, but I think there are lots of other attractions that are beautiful and suitable for all age groups! I recently had the pleasure of working with Visit Orlando on an epic trip to Orlando, Florida and cannot wait to share my experience with all of you!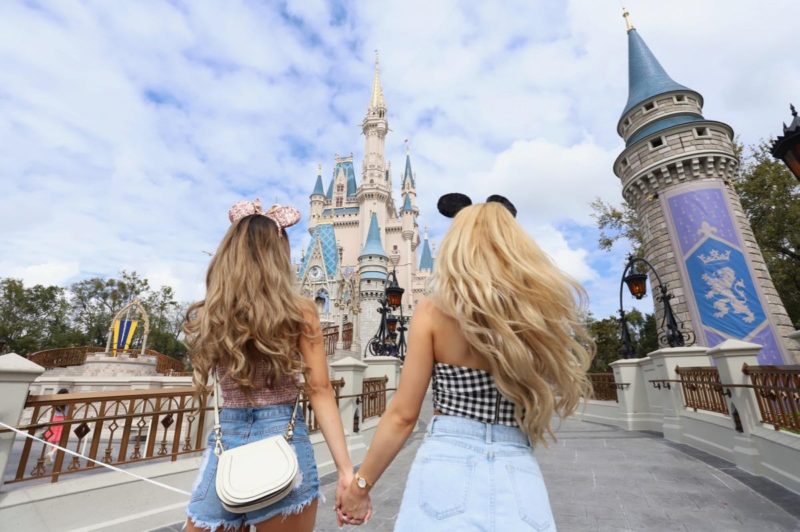 I-DRIVE 360
On this trip, we met up with fellow Influencer Audrey-Anne (who's the biggest sweetheart ever). On our first day in Orlando, we stopped by i-Drive 360 right after we landed to catch the sunset on the Coca-Cola Orlando Eye. The i-Drive 360 experience includes three attractions, a museum, full-service restaurants, two nightclubs, Video Arcade Games and nightly live entertainment.
On the Orlando Eye, we had some champagne and watched the panoramic view of Orlando during the sunset – I truly think it's a breathtaking experience and that it's definitely worth seeing when you visit!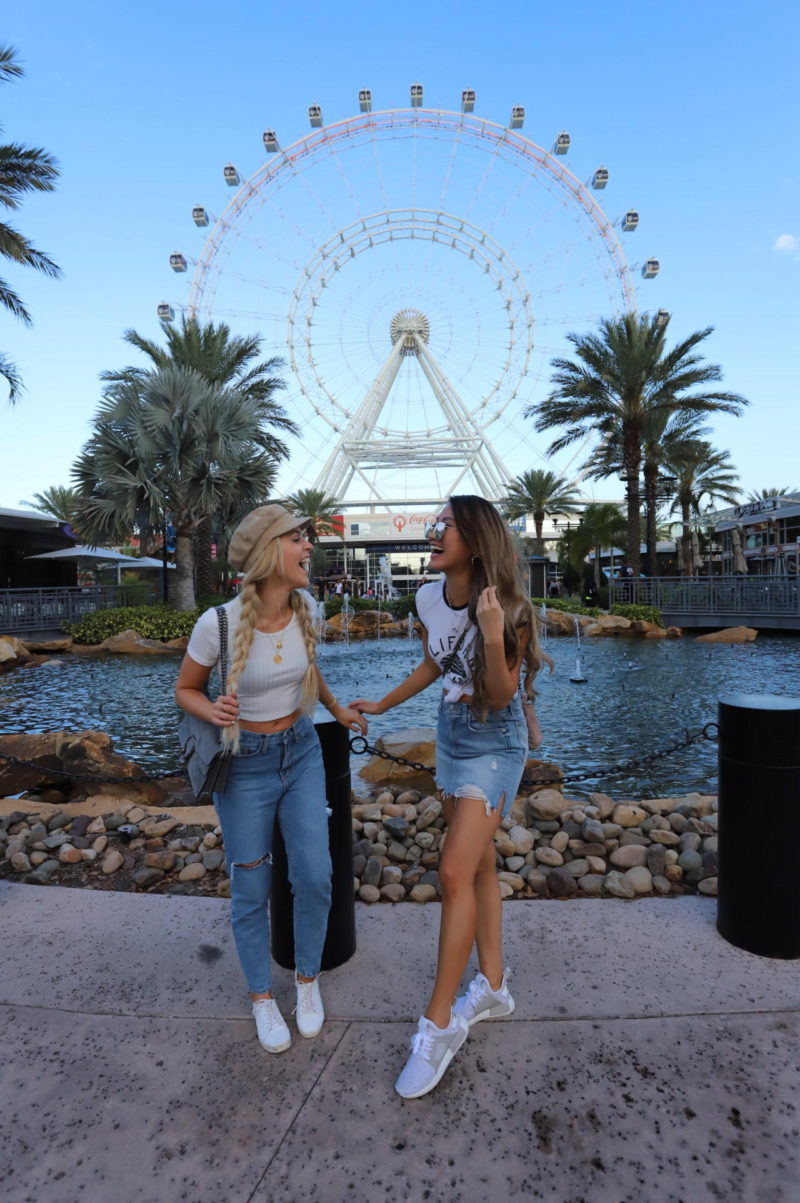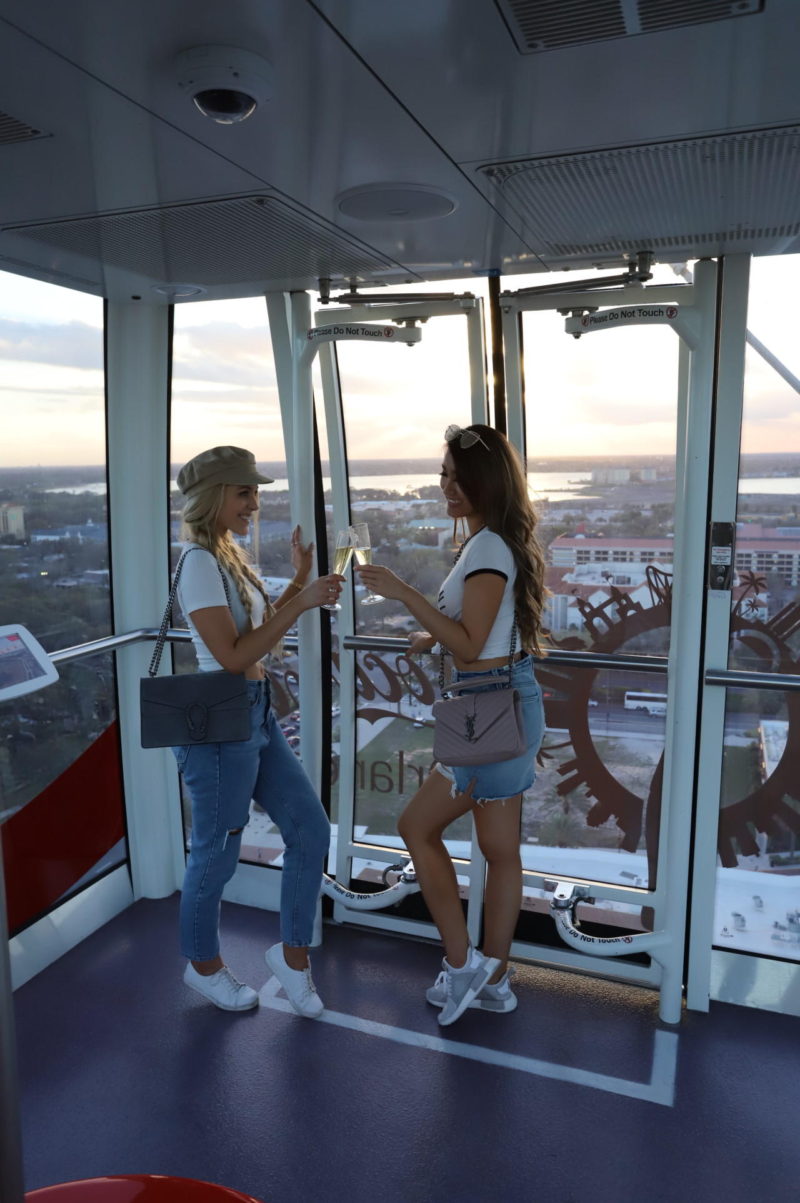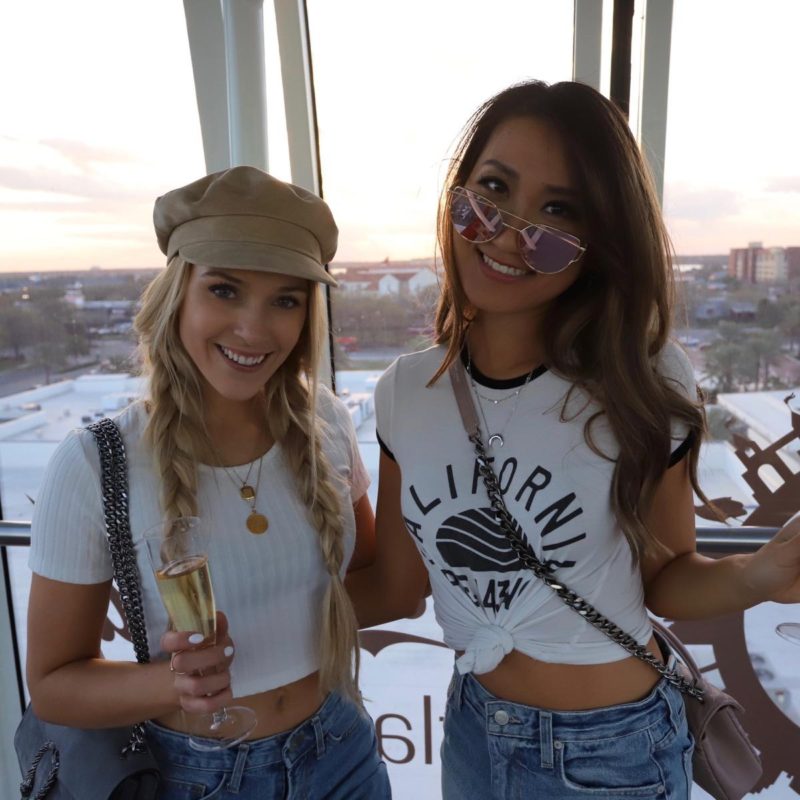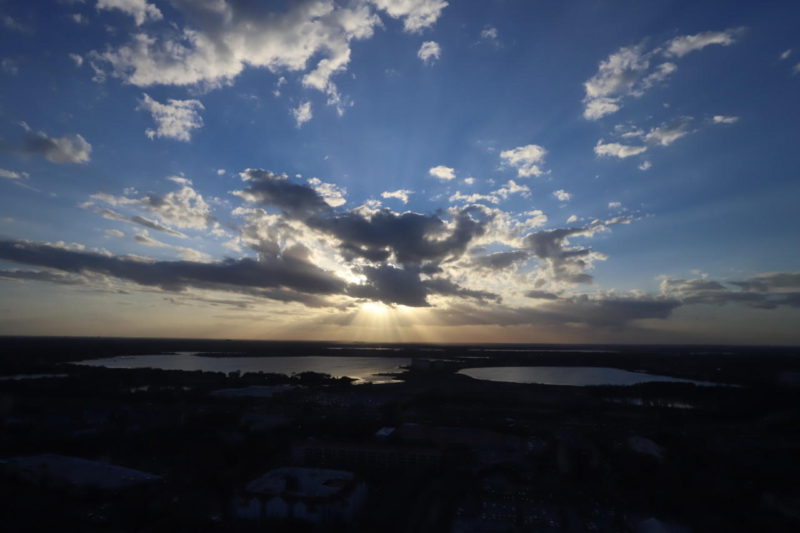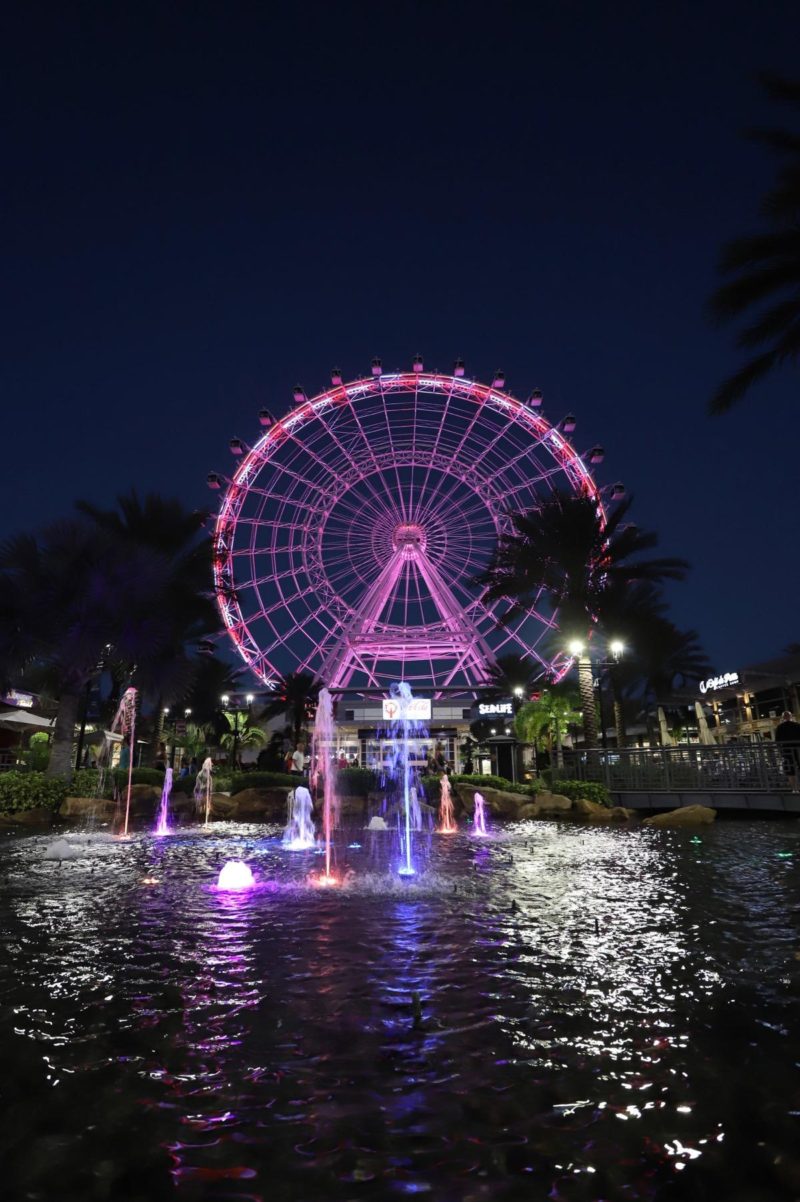 We also visited the Sea Life Aquarium that's located within the i-Drive 360.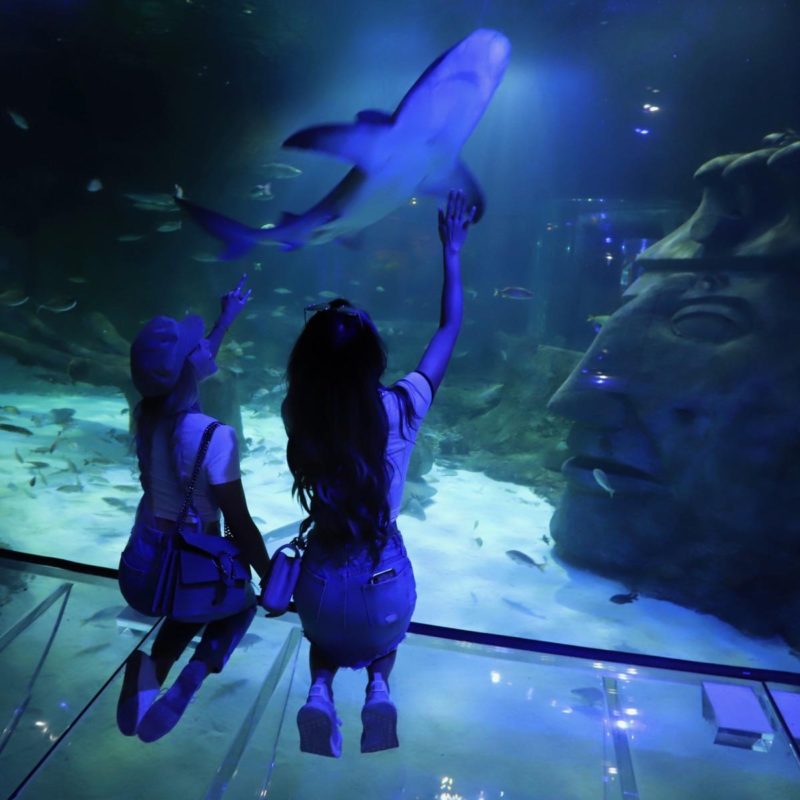 We checked into the Reunion Resort for the first part of our trip – and was stunned by the amazing view and cozy villa. I remember waking up the second morning to HOT AIR BALLOONS around the golf course – and it blew my mind! Watch my Vlog to see the balloons (linked below).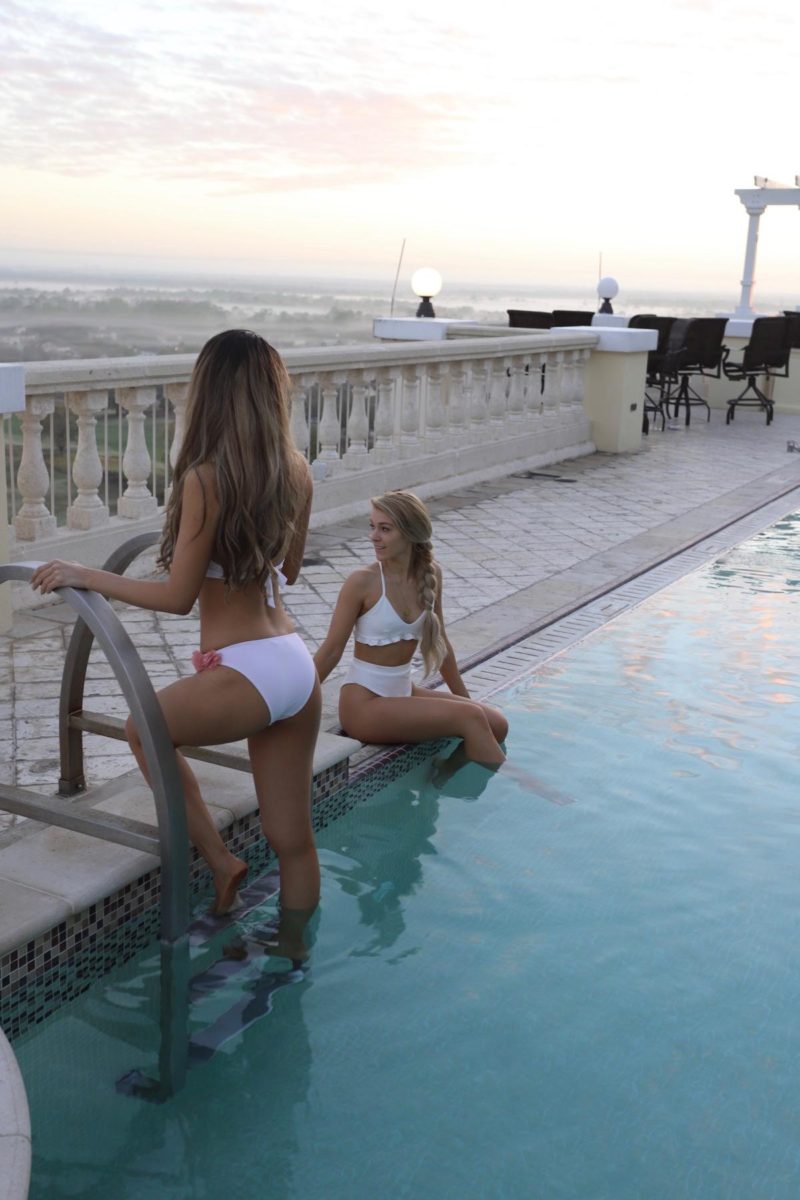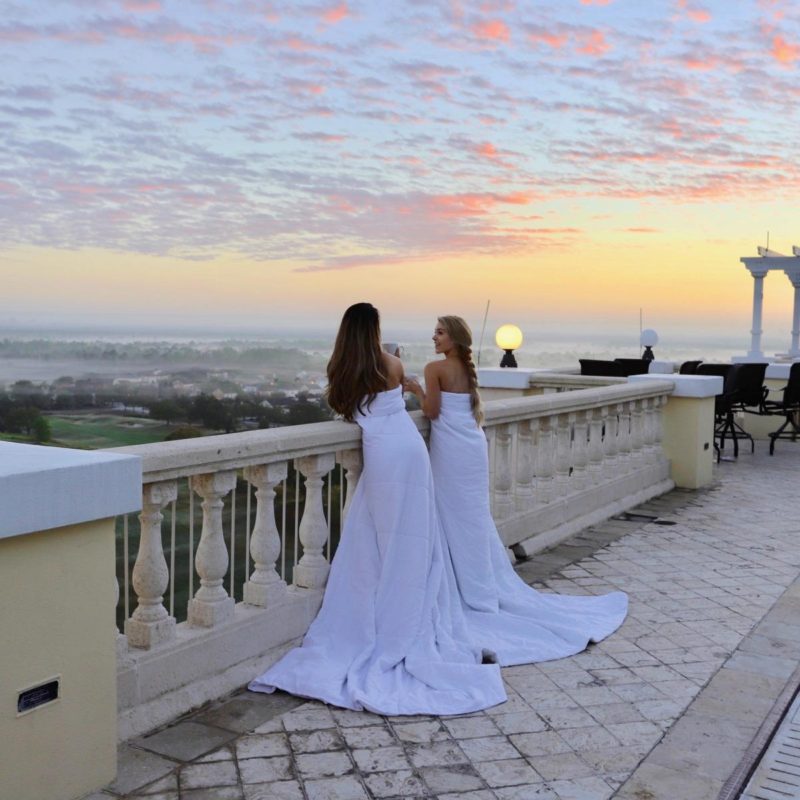 WALT DISNEY WORLD
The second day we visited The Happiest Place on Earth and was super excited because neither of us has been before! Because it was a Saturday of President's Week, it was extra crowded and the lines are longer than usual. If you want to avoid the crowds as much as possible, make sure to visit on a weekday (some people even line up before the park opens to make a dash for all the popular attractions!).  We got the fast-pass (which allows you to skip the lines of up to 3 rides) but because we booked our fast-pass rides only the night before, most of them were taken. The park itself certainly did not disappoint! It was like a dream come true, especially with Magic Kingdom's famous Cinderella castle.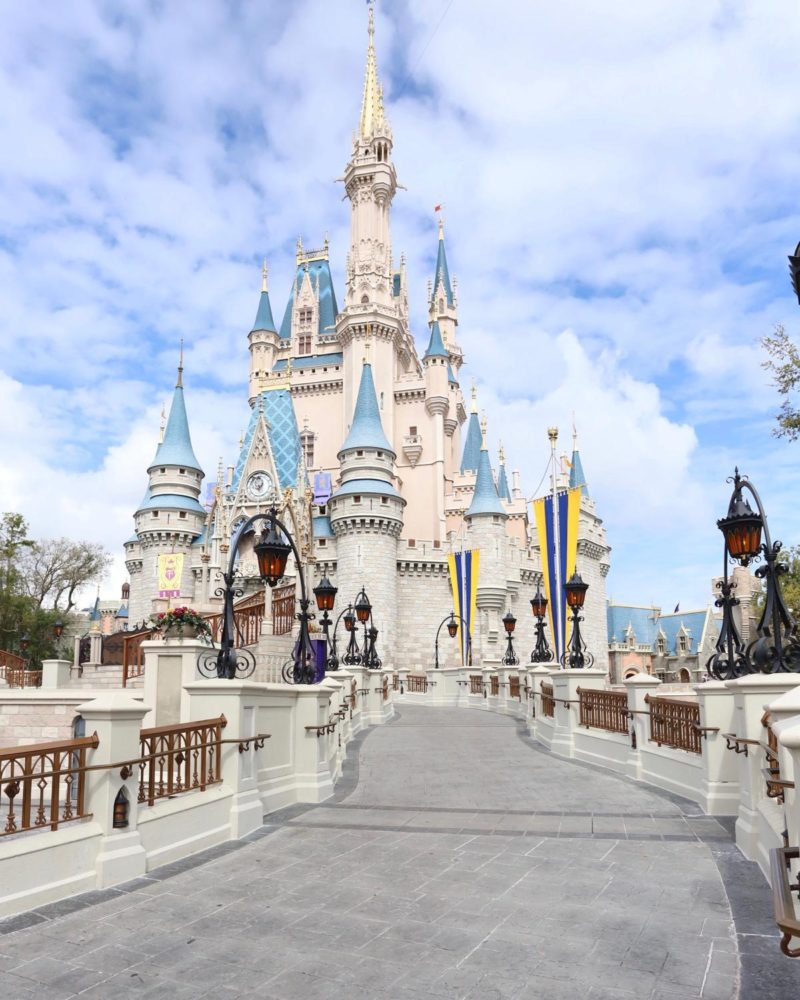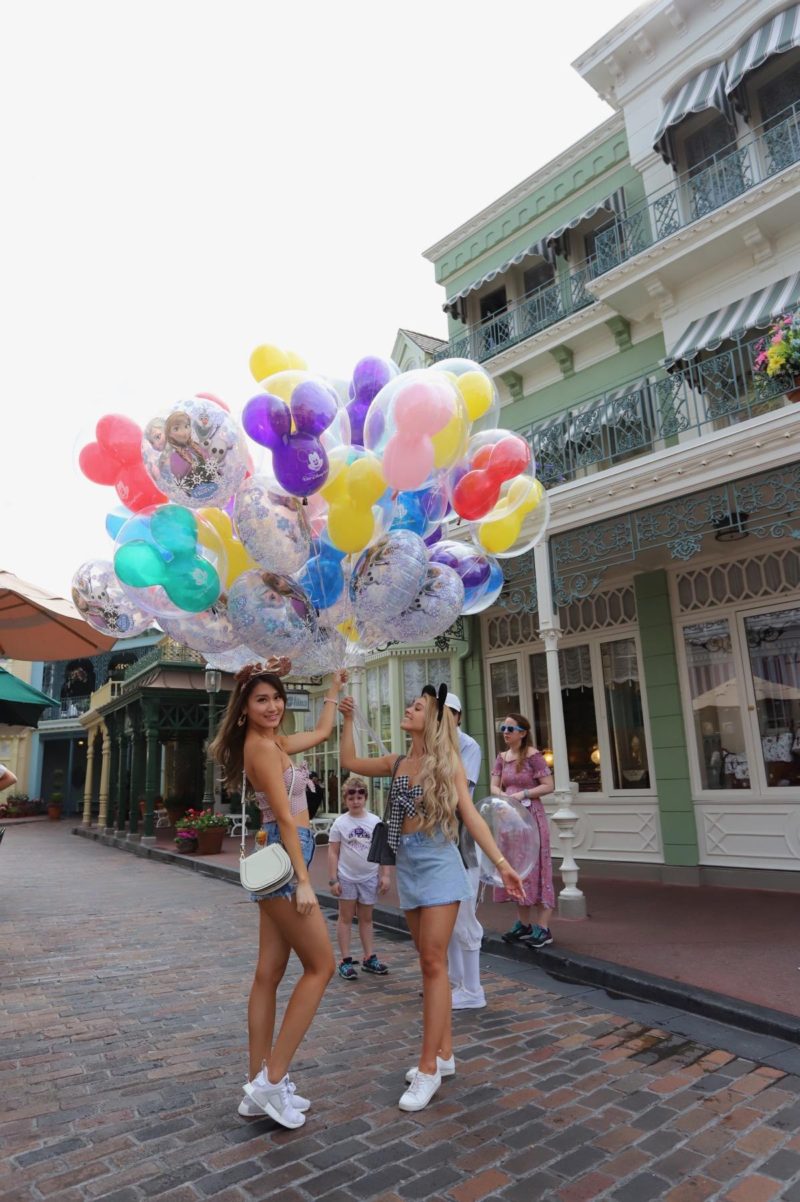 Pro Tip: To get a photo of the castle without any people in the shot, wait at the entrance of the castle ramp (where the gate/rope is) when a show is going on. Right after the show, the staff will release the rope and allow pedestrians to go up the ramp to the castle – this is when you run ahead of the crowd and snap your million-dollar shot!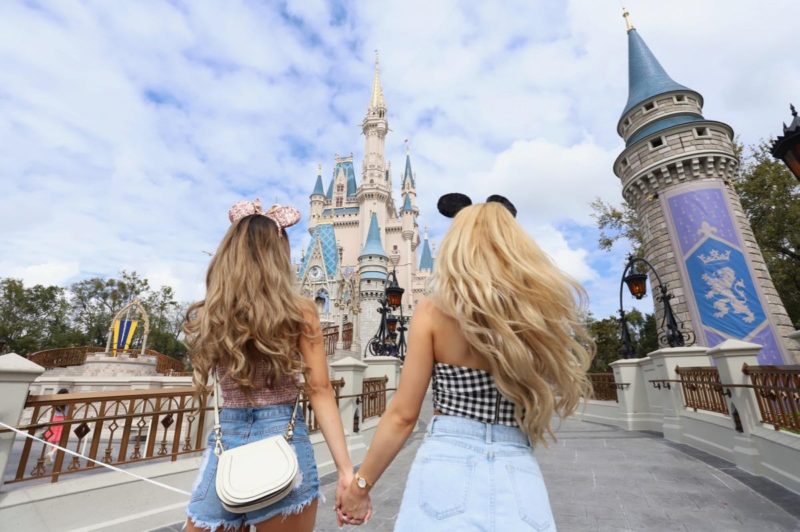 See the rope? lol. We are patiently waiting for the show to end to the rope can be released.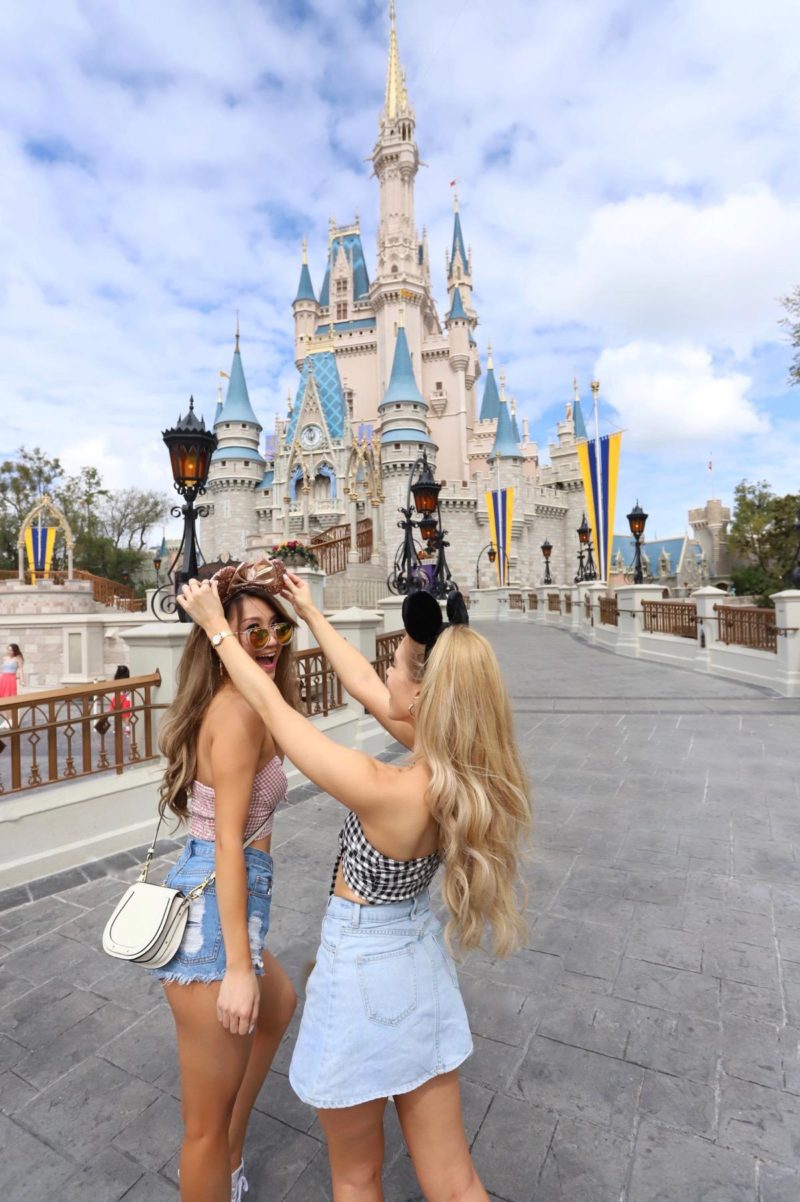 Adventurers unite! Being a major fan of blockbuster movies, we were thrilled to be able to go on rides such as The Hulk, The Amazing Adventures of Spider-Man®, Despicable Me Minion Mayhem™ and even The Wizarding World of Harry Potter™! The best part? Similar to Walt Disney World, there's an option for Express passes – but it's available for most rides in the theme park that requires no prior booking! Also tons of family-friendly attractions as well as thrilling rides for those seeking an adrenaline rush. 
After we had our fun with the rides, we took a scenic break along the Universal CityWalk™ and enjoyed some food and drinks as well as live entertainment. 
Pro Tip: For photo ops, go around sunset near the Universal CityWalk™ where you'll find the iconic spinning globe. There will *forever* be tons of tourists trying to get a photo with the globe right in front of it, but if you just adjust your location slightly to the side you'll be able to get a super clear shot of the globe without the people! As for sunset, that's golden hour and the BEST LIGHTING for photos, you're welcome!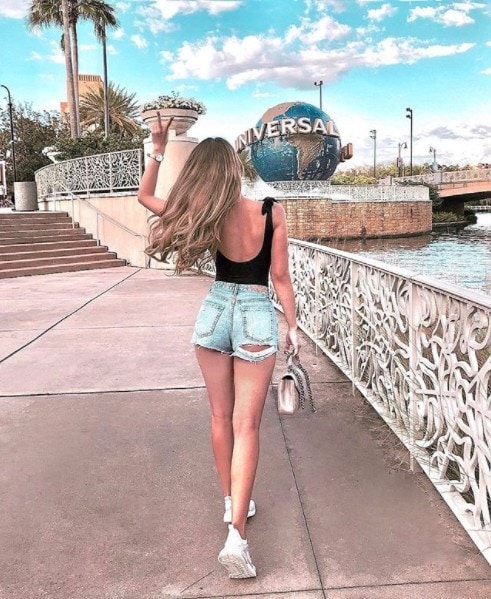 Discovery Cove
Before visiting, we weren't sure what Discovery Cove is about. After we got there, we regretted not going earlier! Discovery Cove offers a wide variety of activities suitable for the whole family, including these: " swim with bottlenose dolphins, feed tropical birds, snorkel through a saltwater reef and play inches from a family of otters – all in one day. Between adventures, enjoy unlimited access to a fantastic selection of food and drinks all day long." We only had a few hours to spend there but we thoroughly enjoyed learning about the dolphins – including their behaviors and characteristics. Unfortunately our camera ran out of battery then so we couldn't take any photos but those who followed along on our Insta-stories will know that we had such a blast!
Winter Park
Also known as the Orange County of Florida, Winter Park is a quaint little region known for its museums, farmers markets, and parks. We stayed at the Alfond Inn and the hotel was spectacular! I also had a few packages shipped to the hotel and the staff always made sure it got to me before I left. Definitely recommend this hotel if you want to be close to all the Orlando attractions but experience the local lifestyle at the same time!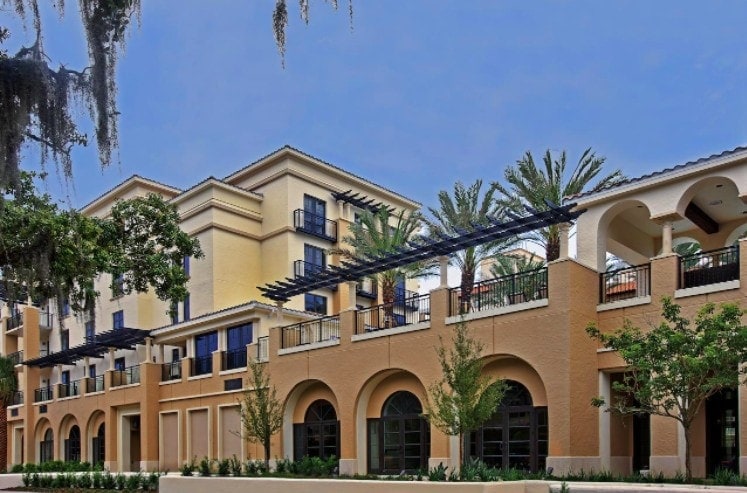 Also located in Winter Park is the Mall at Millenia, which is an upscale luxury mall with brands like Chanel, Gucci, Prada, Macy's, Sephora and many many more! We dined at the Capital Grille and the food was just delicious.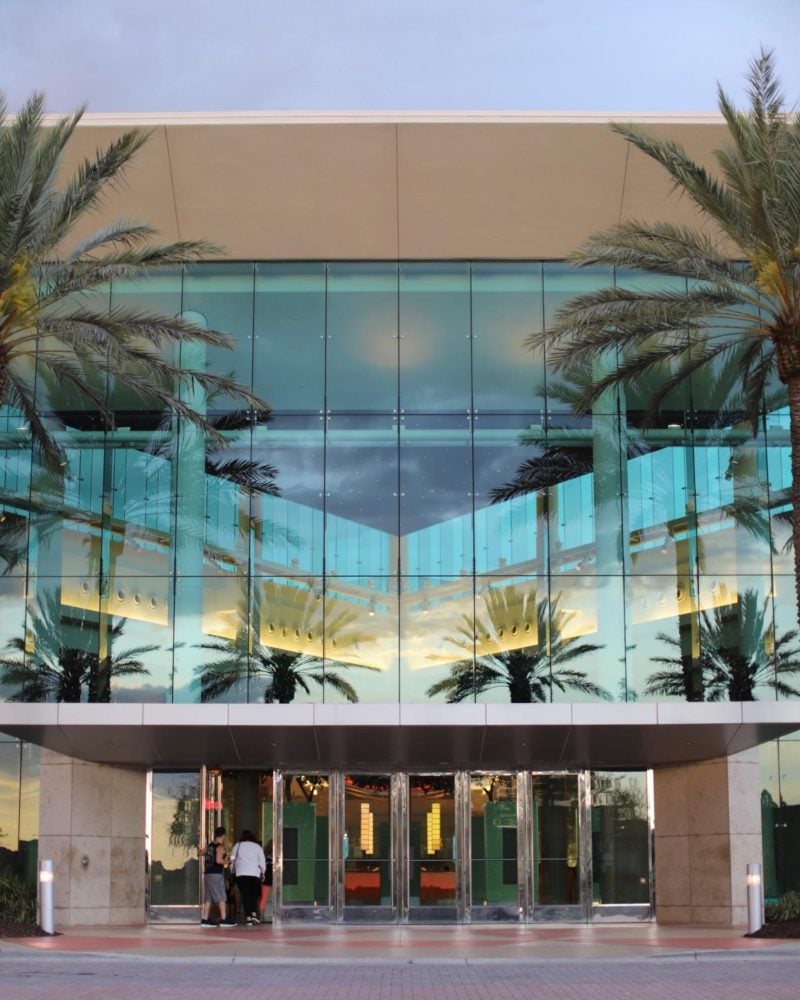 The shopping experience was phenomenal and there's something for everyone in this mall. 
And just like that, we wrapped up our Orlando trip. We were lucky that the weather was phenomenal during all 5 days of our stay and we wished we could've stayed longer. If we had a few more days, I'd definitely go back to Discovery Cove and Walt Disney World for the other parks! Watch my Vlog for a more immersive experience of our time in Orlando!
Have you been to Orlando? What is your favorite thing to do here?