Hey gorgeous!
Can you believe that 2021 is coming to a close? So many things have happened in the last few months, I didn't realize it was December already! Winter may not be my favorite season (you know, layers and layers of clothing) but it's only once a year. I should make the most out of it!
You don't have to look frumpy and bulky when layering multiple pieces of clothing this season. There are numerous ways to look fashionable while keeping warm!
I've rounded up essential pieces that are fashionable and practical!
1. Puffer Jacket/Vest
Yes, you read that right: puffer coats! Puffer coats are the symbol that winter is finally here. You may think that it's bothersome to wear something so bulky, but pairing it  with skinny jeans and some cute knee-high boots upgrades your puffer jacket look completely.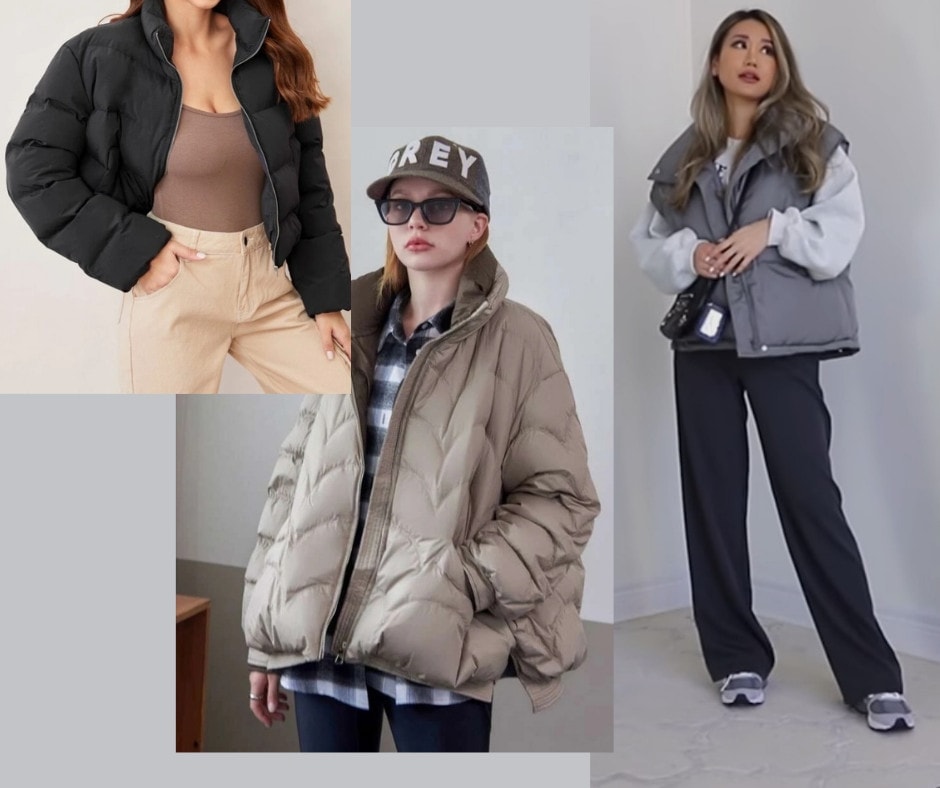 On Kerina: Grey Puffer Vest ($28)
Black Puffer Coat ($40)
Gray Puffer Coat ($44)
2. Sweaters
Sweaters are the most comfortable pieces of clothing + it's so fun to snuggle in them. The nice things about sweaters is that it's such a versatile piece of clothing and works with almost any bottom piece in your winter wardrobe.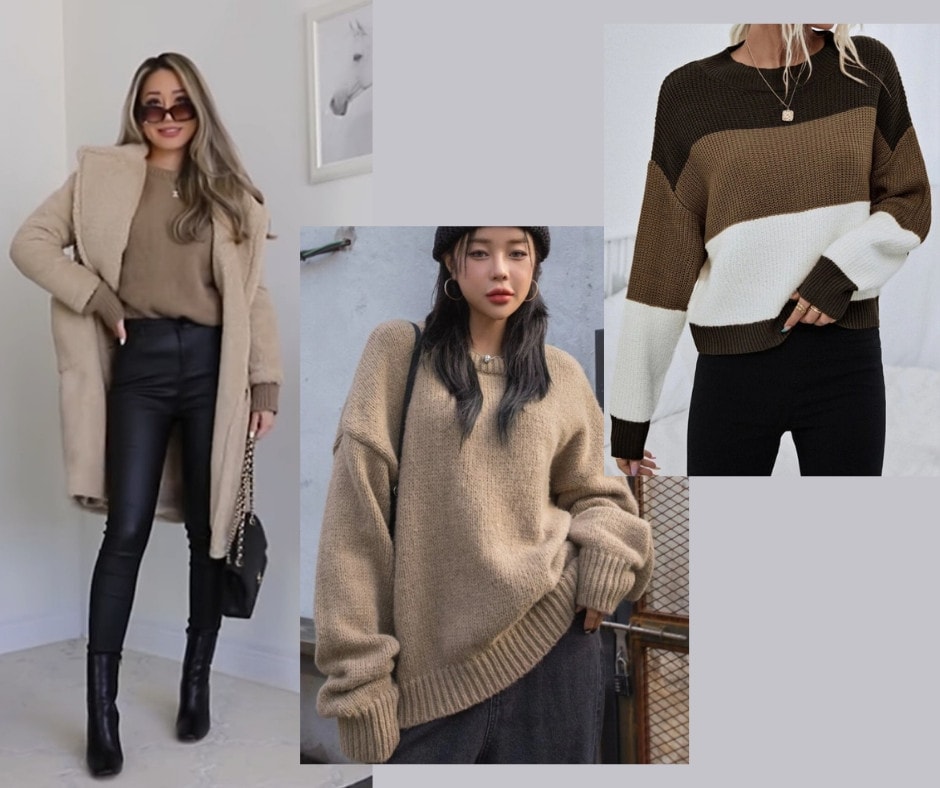 On Kerina: SHEIN Khaki Sweater ($27)
SHEIN Color Block Sweater ($17)
3. Boots
Boots are an absolute essential as we don't want out ankles freezing in the cold.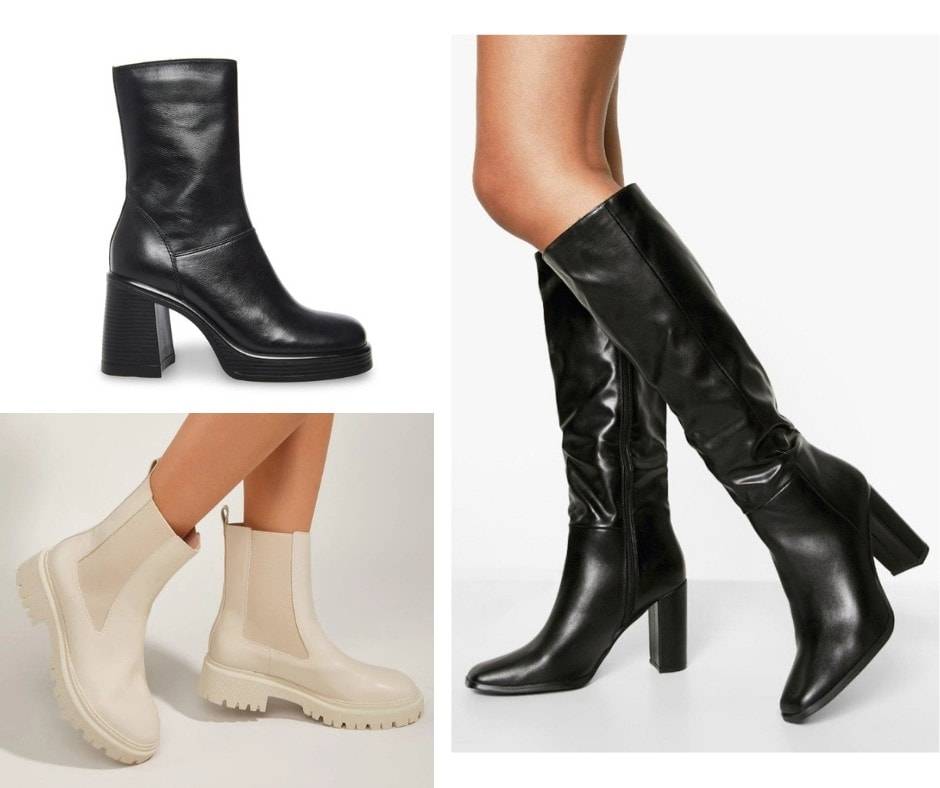 Steve Madden Ankle Boots ($150)
SHEIN White Chelsea Boots ($55)
BOOHOO Knee High Boots ($40)
4. Overcoats/Jackets
Not a fan of puffer jackets? That's fine, there a plenty alternatives out there. One of my favorites are teddy coats! I'm also quite in love with leather jackets lined with fleece inside since BlackPink Jennie's been donning the look.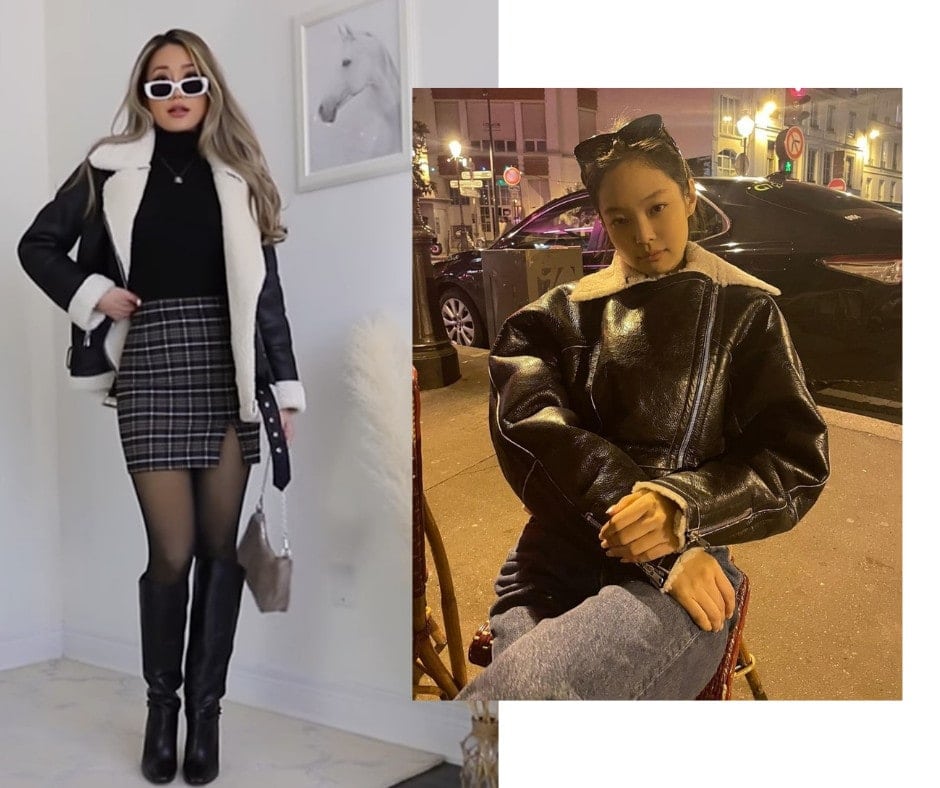 I mean… Jennie makes anything look good!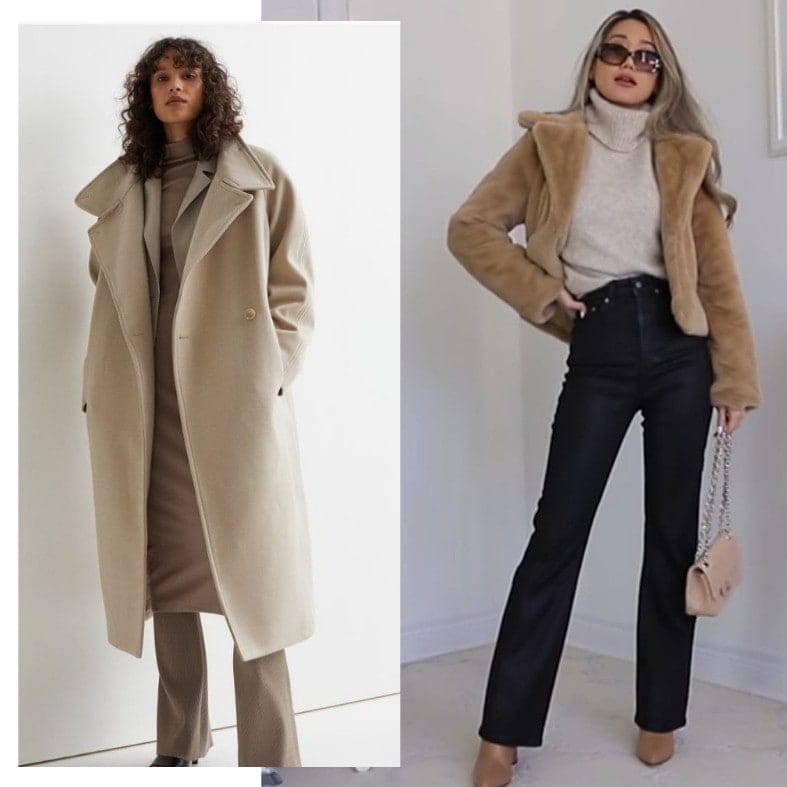 On Kerina:  MANGO Shearling Jacket ($150), SHEIN Teddy Coat ($127)
H&M Beige Coat ($80)
I prefer more neutral colors during this season, but don't stop yourself from spicing it up! Greens and reds are always great for the holidays. I know I'll be wearing them this Christmas. ;)
P.S. My winter lookbook vlog hit more than a million views! Thank you so much for all the love. <3 You can watch the video below!