*This post is sponsored by Chloe Wines*
Hi Bunnies,
If you don't already know… I am a huge wine lover! #winenotwednesday is my favorite day of the week and I love any excuse to have a glass of wine.
Recently, I discovered my new favorite wine brand, Chloe Wine. I went to my friend's house and she served me a glass of their Pinot Grigio from Italy and since then I have become obsessed with it.
Chloe Wine Collection was created for wine enthusiasts who appreciate premium wine and I love their packaging too! With such a gorgeous little black ribbon, it's a conversation piece all by itself.  Their collection consists of Prosecco, Pinot Grigio, Chardonnay, Rose, Pinot Noir, Merlot, Cabernet Sauvignon and a red blend called Red No. 249. Chloe Wines are named after the ancient word "blooming" because their wines have beautiful aromas, and they taste so good!.  I especially love the Pinot Grigio as it's so light and crisp, with just the right hint of sweetness for me.
Having a go-to brand of wine that I can serve my family and friends is amazing. With awards season in full swing, I have some ideas that may help for your own awards show party!
ONE – UP YOUR POPCORN GAME
Your guests are likely to expect you to serve your usual cheese platter or hors d'oeuvres, but I suggest you add something a little more memorable.  Nothing screams movies more than popcorn. So why not add a bit of extra-ness to your popcorn game with its own individual serving bowl.  Don't forget the butter and seasoning!
The crispness of the white wine is brilliantly matched with some salty and buttery popcorn.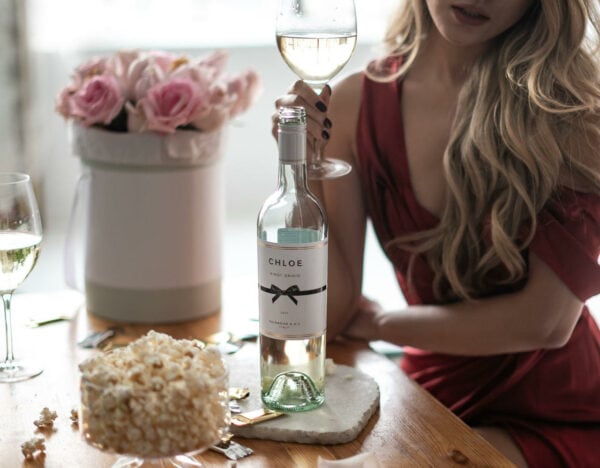 TWO – LOOK FABULOUS
You don't have to be a celebrity to dress for the red carpet.  Life is simply too short to ignore the voice of your inner princess.  Besides, the last thing you'll want to do is see the looks on the red carpet and remember that gorgeous piece you stashed away going to waste!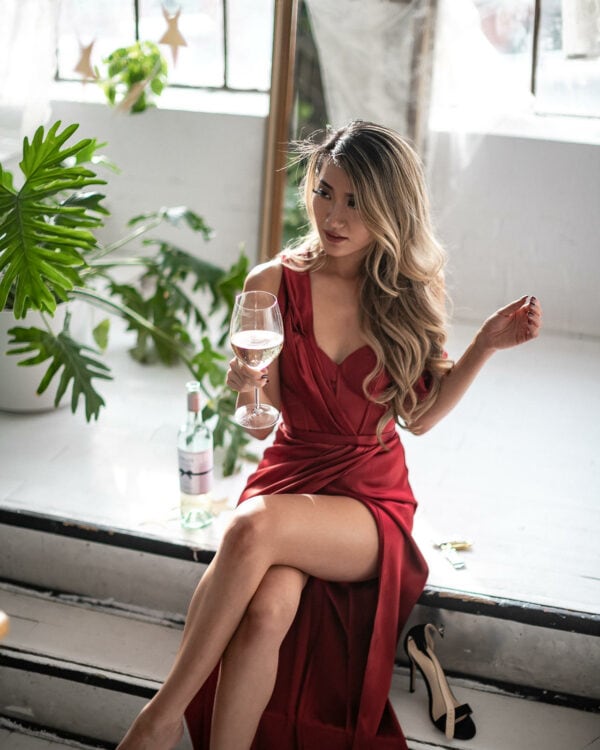 THREE – DON'T FORGET THE STARS!
How cute are these hanging stars?  They are simple, elegant and can be easily found in any party supply store.  You all know that I love hanging fairy lights in my pictures.  Given that you've probably seen many fairy light ideas, I suggest getting something cute and simple like this.  It's all about getting creative and bringing something unpredictable to your guests!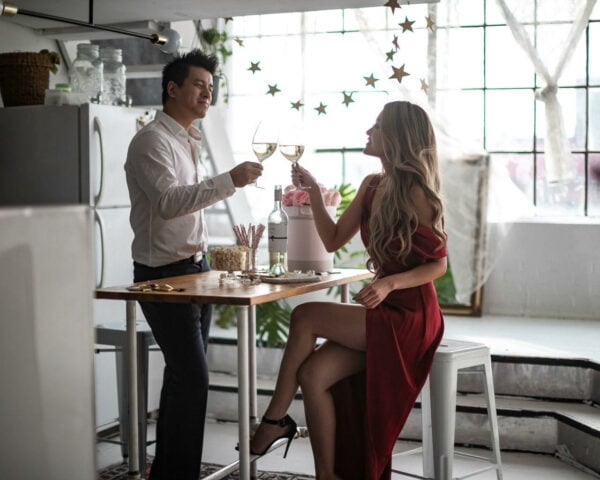 SURPRISE CONTEST!
Now that you know how much I love great wine, you can imagine my excitement when Chloe Wines reached out to me to not only work together, but to give you the opportunity enter an amazing contest for the chance to attend a Hollywood red carpet event! You and a friend can win airfare to L.A., two-night hotel accommodations, admission to an awards show, and transportation. Click here to enter the sweepstakes for the chance to win!
If you want to try Chloe Wines, visit their website to get more information and use their store locator to find it near you.