Hi! I would like to share with you the best photoshoot locations in Los Angeles, according to me! Let's get started right away :)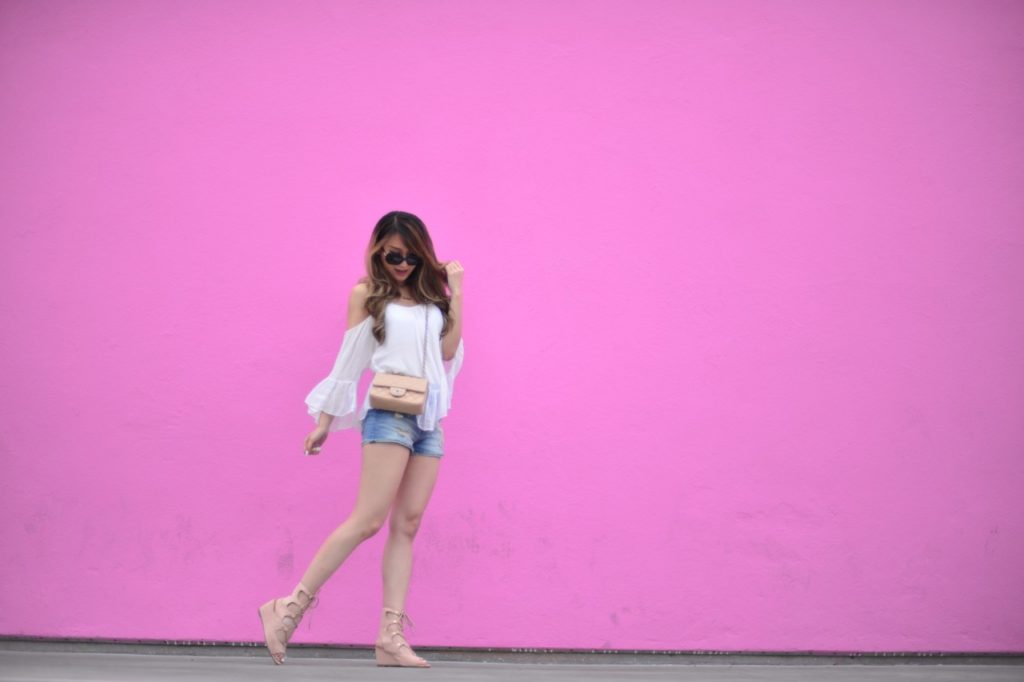 THE pink wall, all bloggers' dream come true. Located on Melrose Ave, it's the Paul Smith store in West Hollywood. Come here in the mornings so it's not too busy, and remember to shoot IN THE SHADE so there's no HARSH SHADOWS! You're welcome.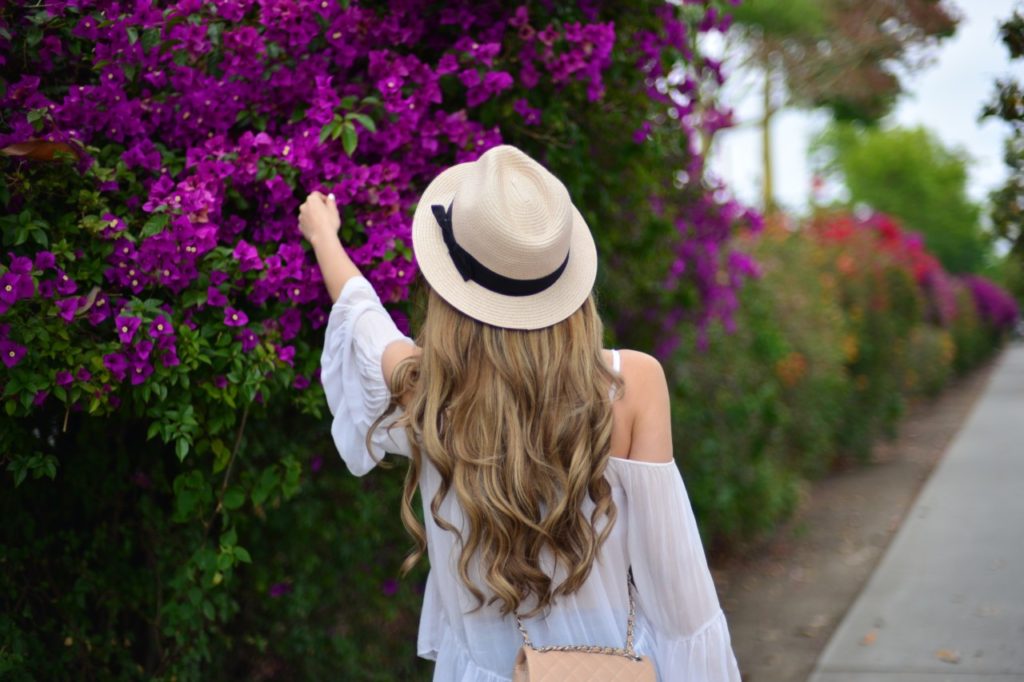 If you're a huge fan of flowers, there's a huge bougainvillea area near the CBS television station in West Hollywood, just circle around til you find the most vibrant, lush bloom of purple and magenta flowers! They look awesome with bokeh ;)
Rodeo Drive! This one needs no explanation. Unless you're super loaded and actually visiting to physically buy stuff, I suggest coming in before the stores open (around noon on weekends) and walk around, if you want to take pictures this is the perfect time to dodge all the tourists and mega rich, who I'm assuming will be annoyed that you're in their way from Chanel to Prada.
Tip: Dress posh! Please don't be in your sweatpants while doing a photoshoot here :)
For some reason Brandy Melville stores get LOADS of likes on all social media, so if you're looking to boost your like counts, this is where you go. Snap a pic, boom, get on Explore. Any Brandy stores will do, just google it :)
Doesn't this pic scream I HIKED ALL THE WAY UP TO THE HOLLYWOOD SIGN!? More like drive all the way up and walk 2 minutes. Want to take an epic picture with the Hollywood sign without parking at the bottom (they make you do that) and trek allllll the way up? Google: "Lake Hollywood Park". They don't want you to know about this because it contains private residences who may complain if crowds levels get out of hand. But now you know! Again, you're welcome.
Santa Monica Pier! OK everyone should know about this one but just in case you live under a rock  don't, It's a small amusement park near the Santa Monica Beach. You can go on the ferris wheel, or eat snacks and play games. AND pose like a model on the beach.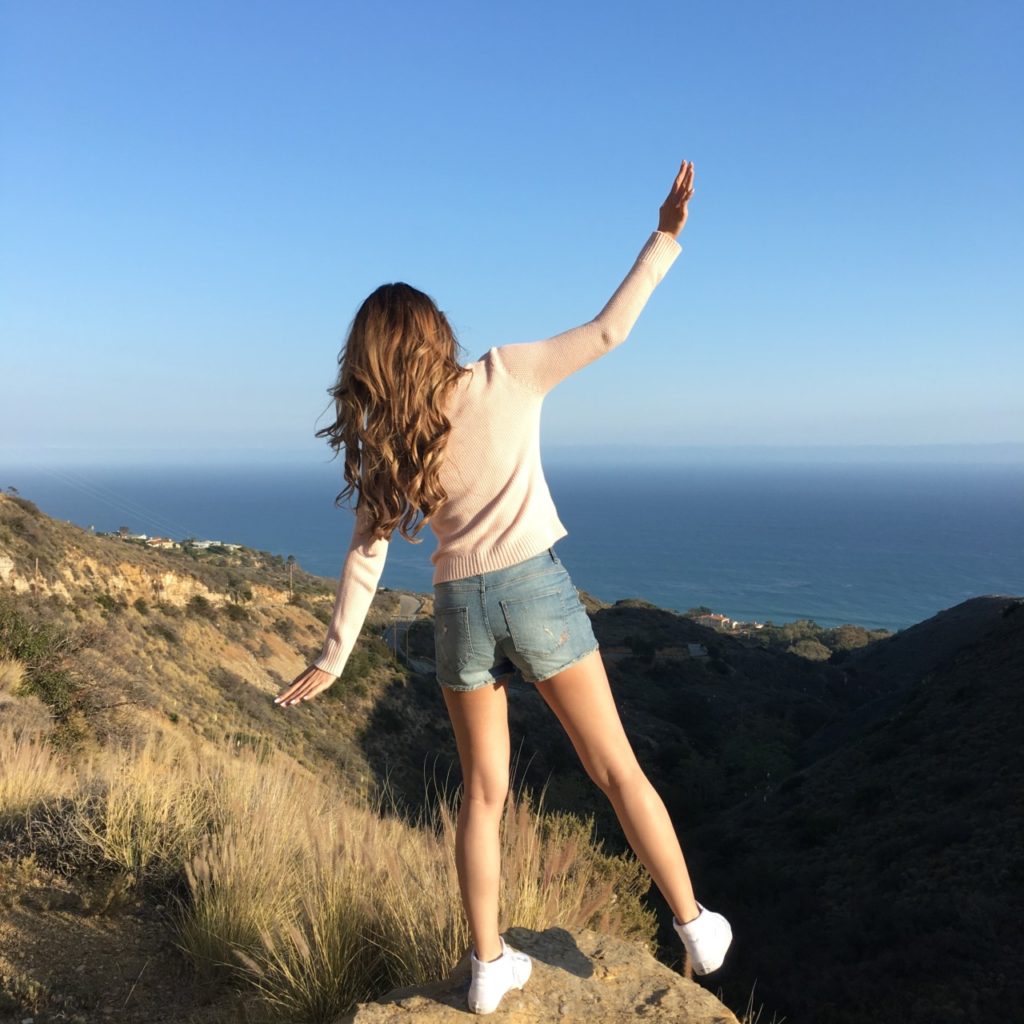 This is my hidden secret photoshoot location guys. Not to be smug or anything but I think I deserve props for being a daredevil on top of a valley!!! This is road 32, south of Thousand Oaks for those who are wondering, it's a super windy path with TONS of amazing views – not that many people know about it!
To see more pictures and hidden photoshoot spots of my LA adventures, check out my
Also add me on Snapchat to see more on-to-go adventures!
Snapchat: mangorabbit
Where is your wanderlust taking you this summer 2016? 
xoxo, Kerina