Nothing like a good hair day for a pick me up, right? For a while now I've always loved getting balayage done for my hair – since I heat-style it a lot, the balayage really makes my curls and hairstyles pop and make it more dimensional. When I heard of N15 Salon from a fellow blogger, I cannot wait to try them out because they specialize in asian hair. My first time there, senior stylist JunJi took care of my split ends and freshened up my old balayage. Then came spring and I really wanted to go a bit lighter so I booked another appointment!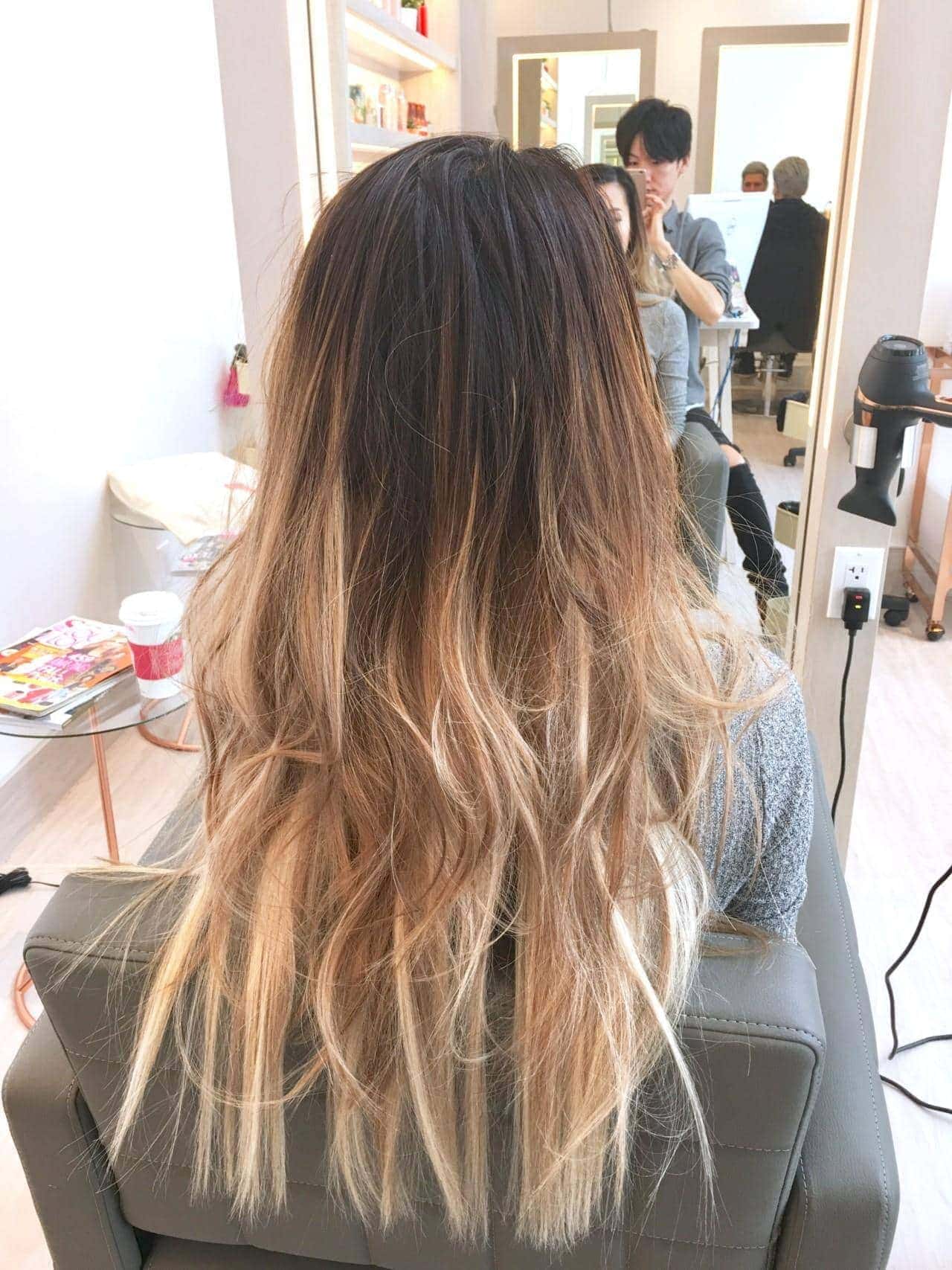 My hair right when I went there. You can totally tell my roots are totally outgrown, the ends are super brassy and the super contrast of the top vs bottom. JunJi taking the pic for me in the mirror, hi! :D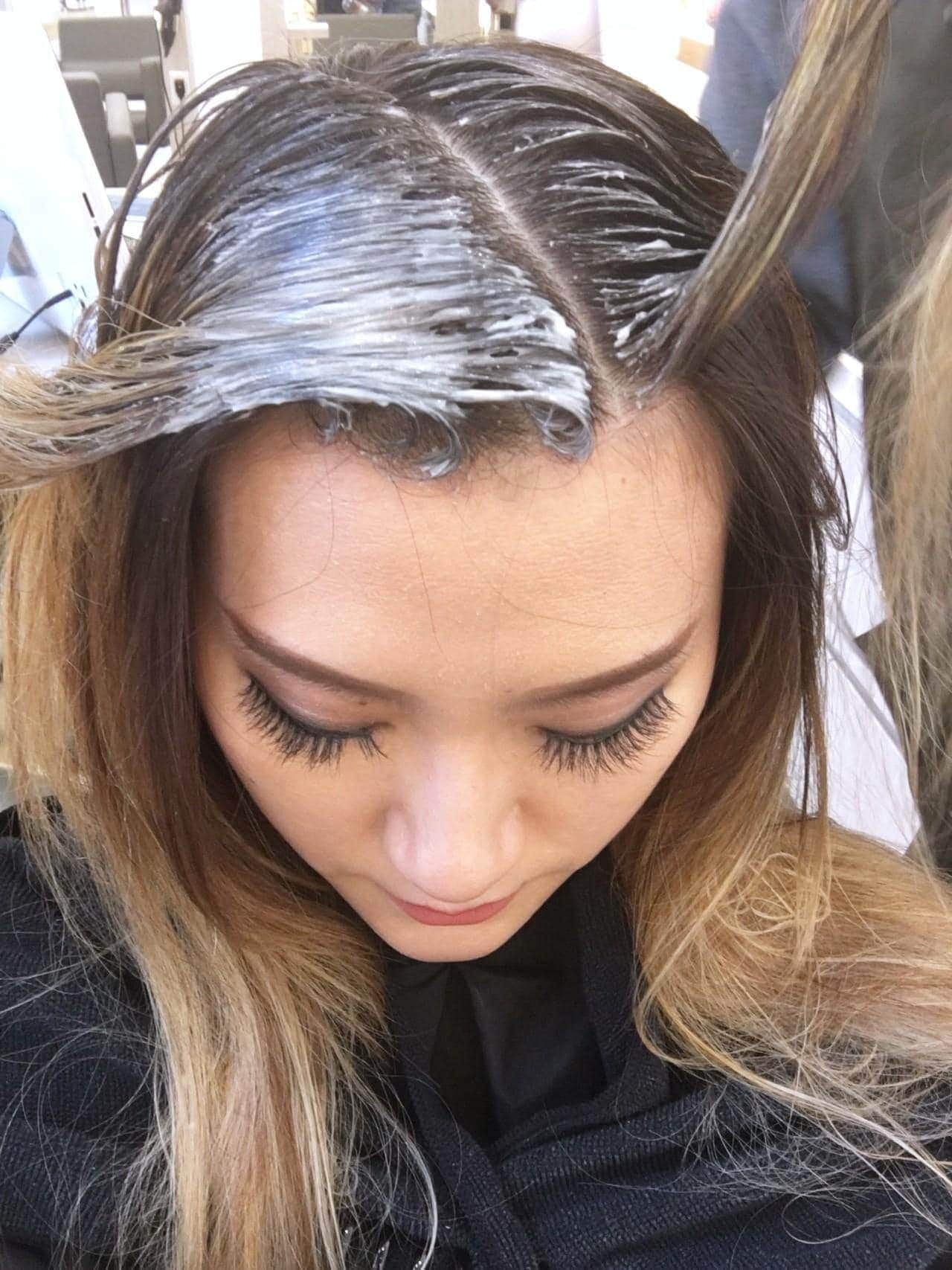 The first step is to touchup my roots – JunJi applying a medium brown base all over my roots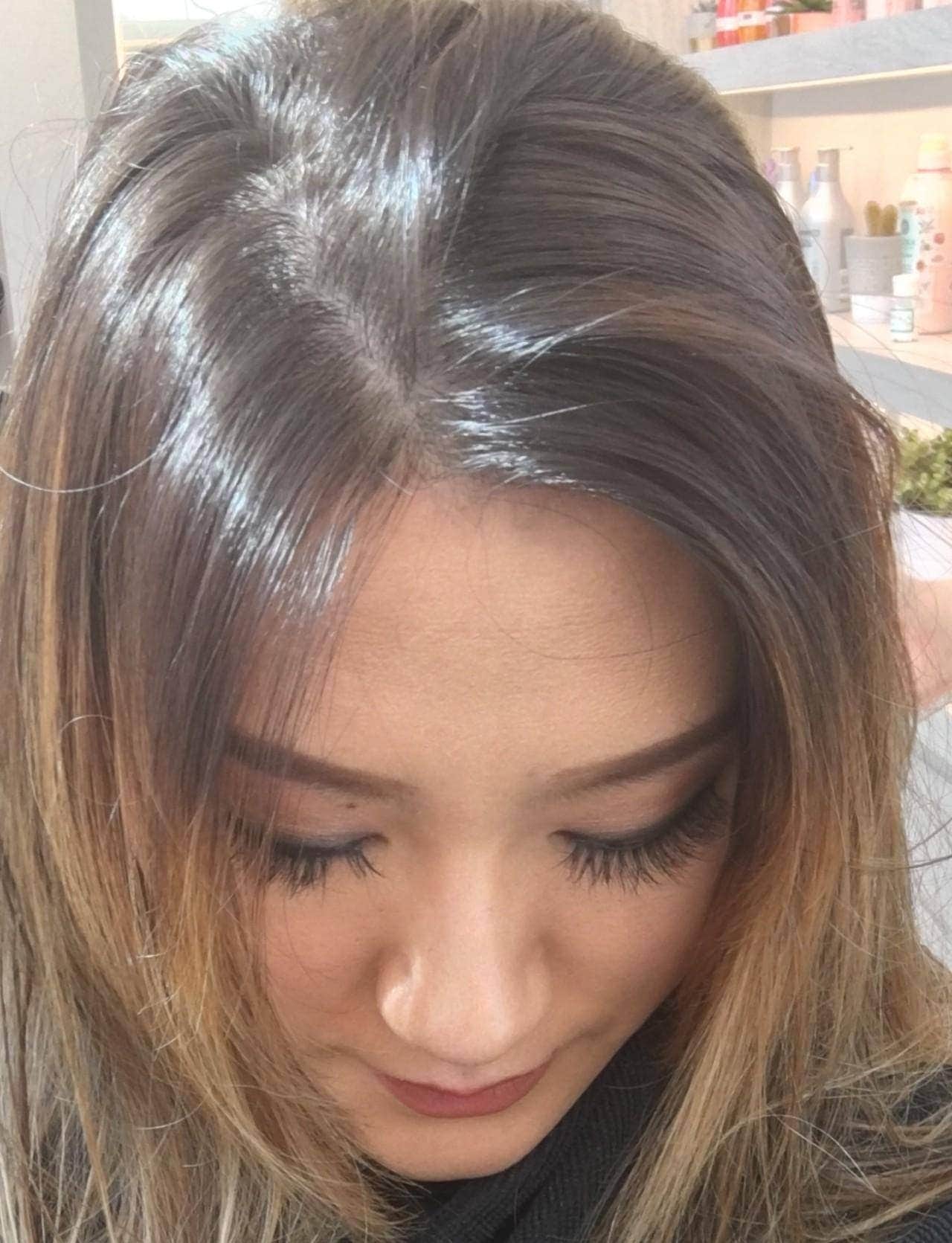 After touching up my roots and a super luxurious wash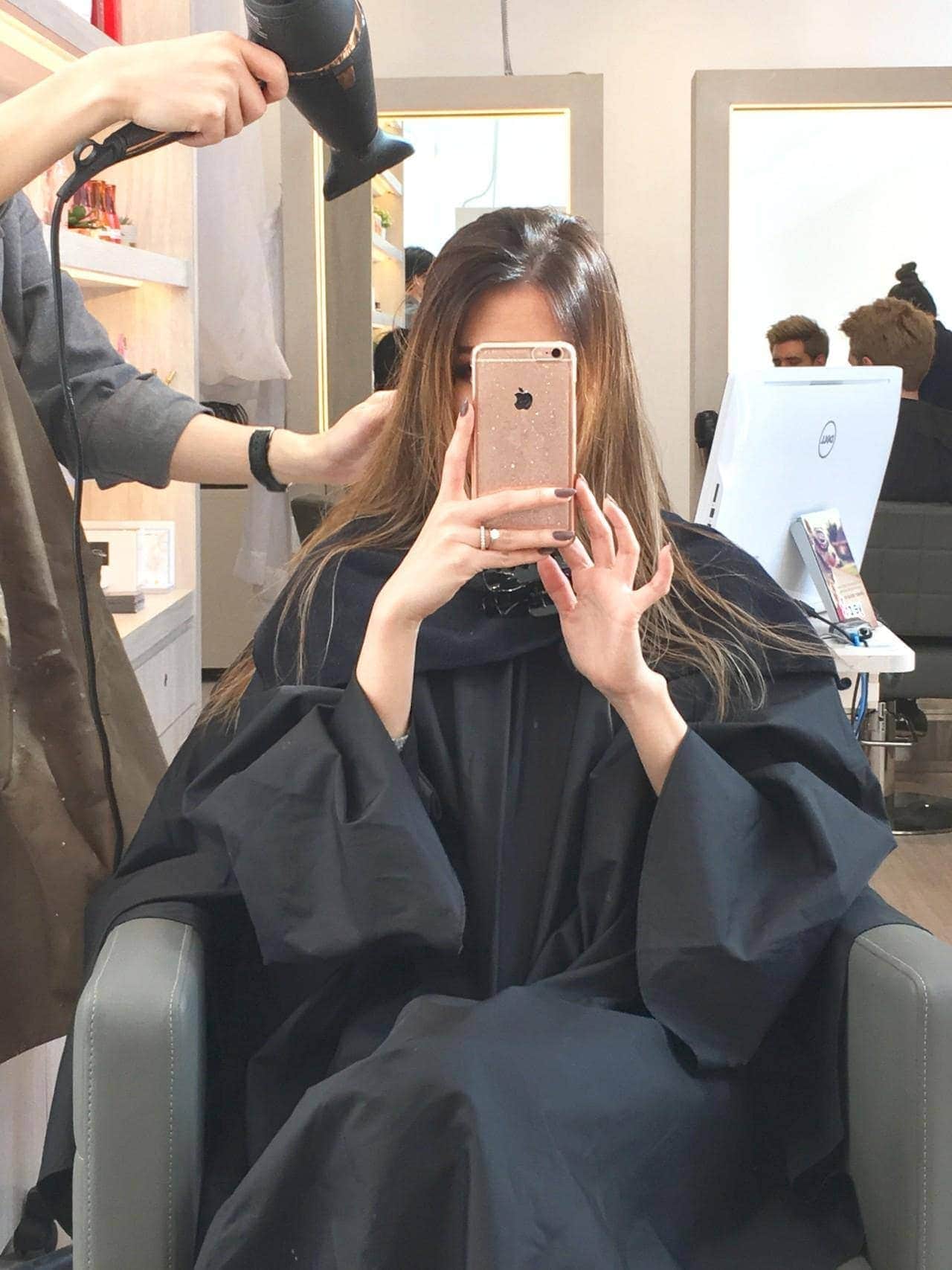 Getting pampered with a blow-out!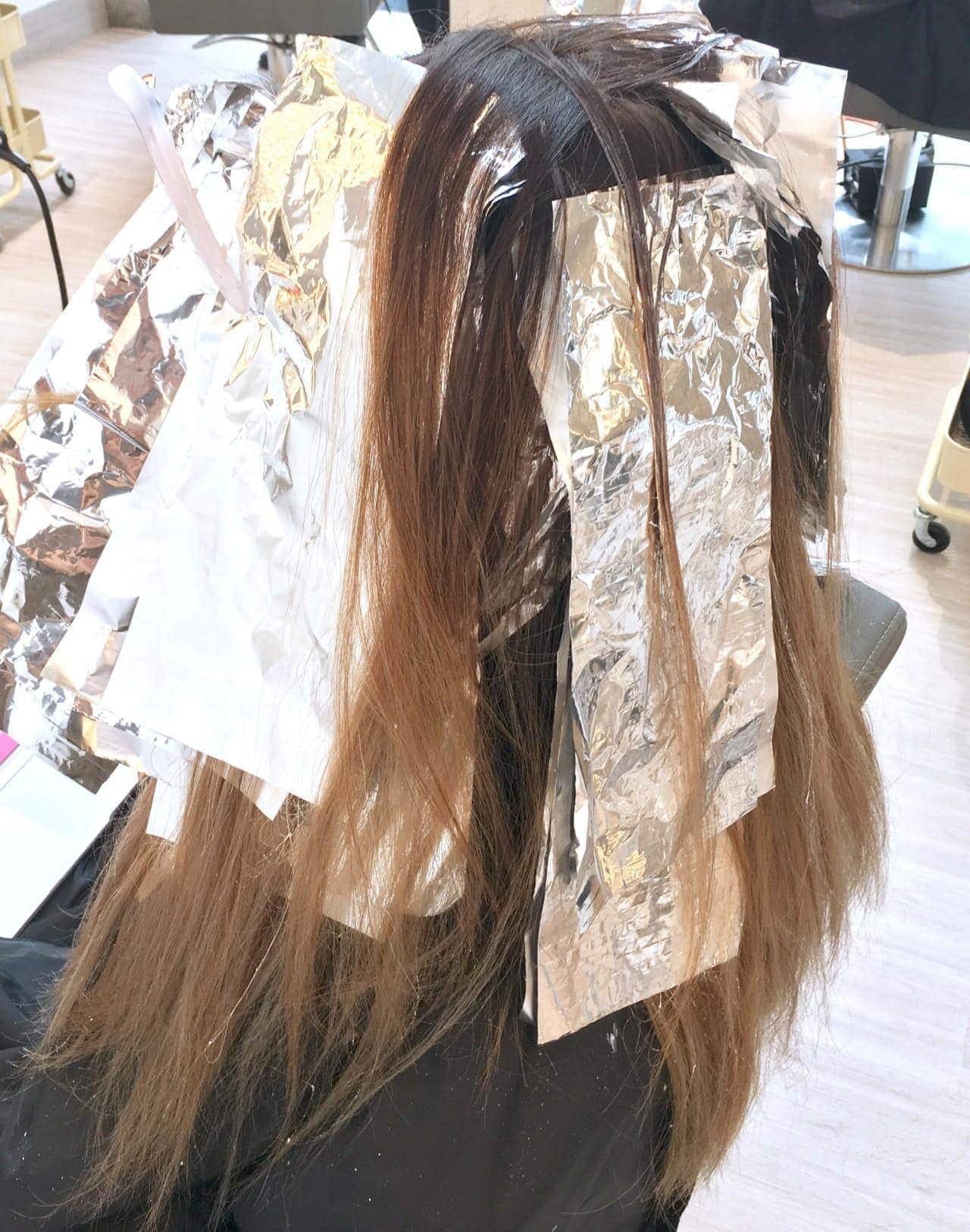 After the roots are touched up, the next step is to create some highlights. Because  I wanted the gradual balayage effect, the highlights were placed high up on my head but not touching the roots so they will blend better even when my hair grows.
Ta-da!!! Finished! Just kidding haha this is what my hair looked like after the highlights are put in – now it's time for toning! The toner is applied then rinsed off at the sink, which results in….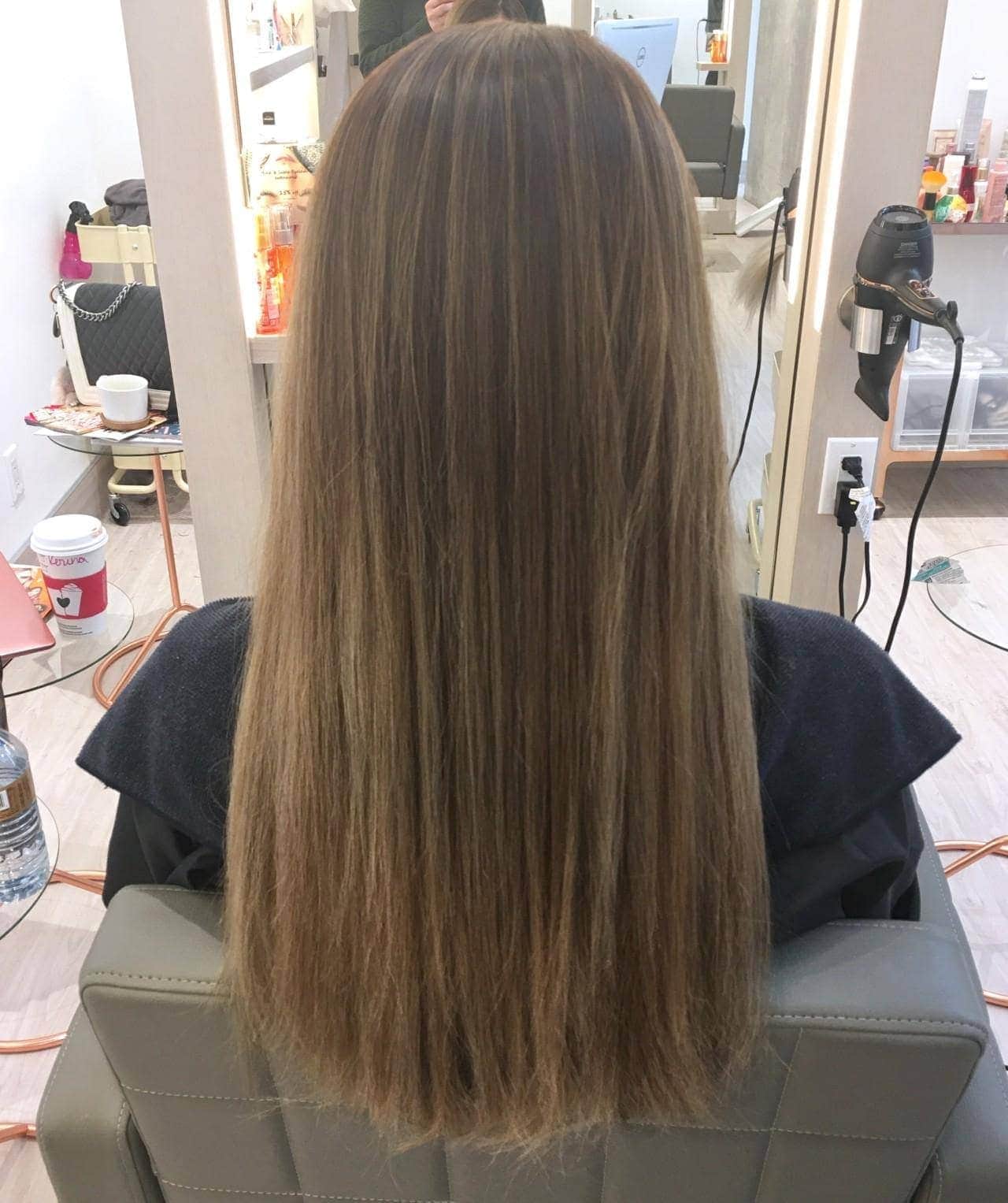 This. Can I get a OMG. My black roots are gone, the base color is now a lovely cappucino brown, with dark blonde highlights evenly at the top and gradually blending in to ombre blonde ends.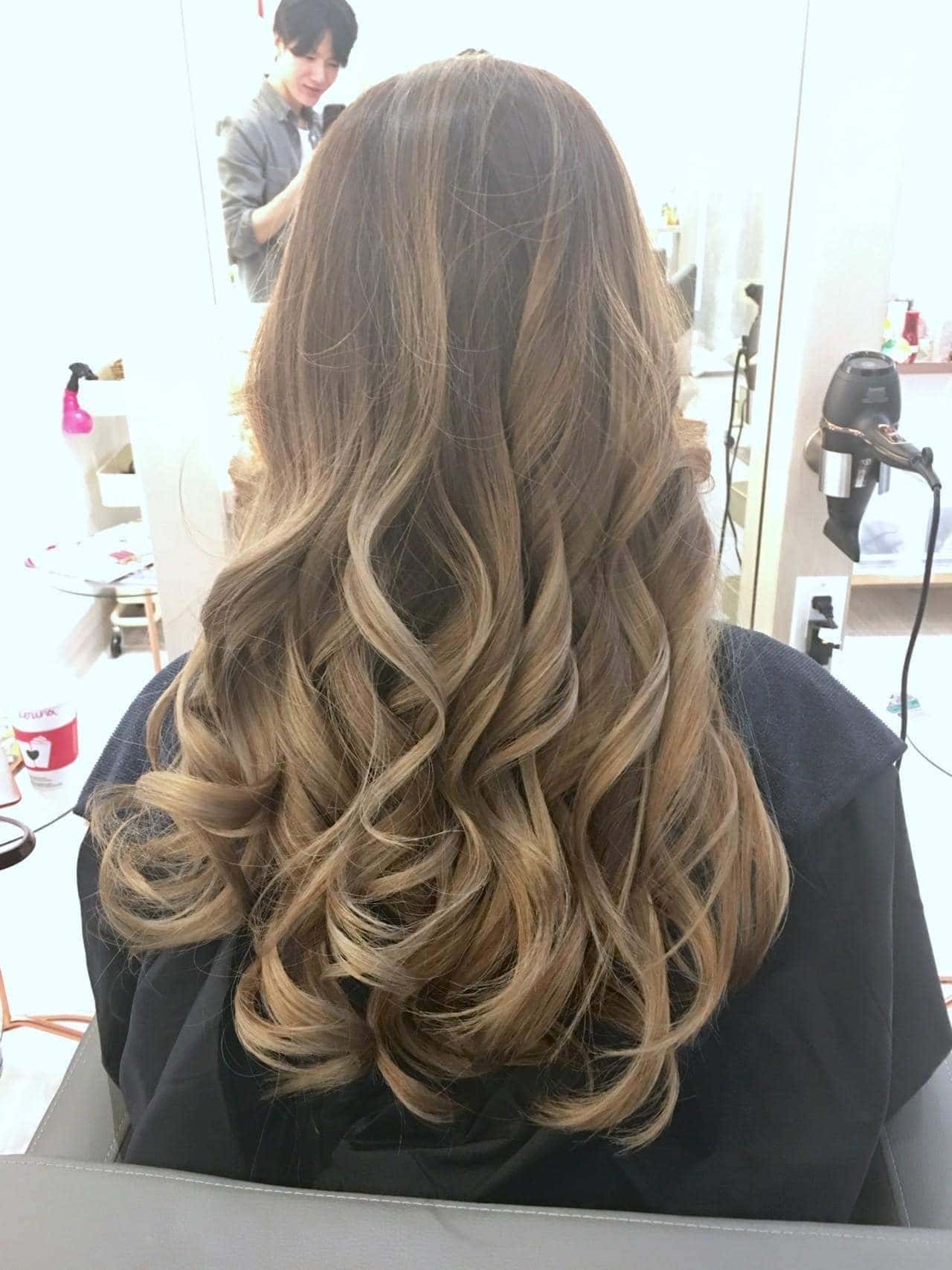 This is the finished look after curls by Mari. I LOVE LOVE LOVE it, I can never round brush my hair at home and even when I try my hardest my curls never end up looking so perfect!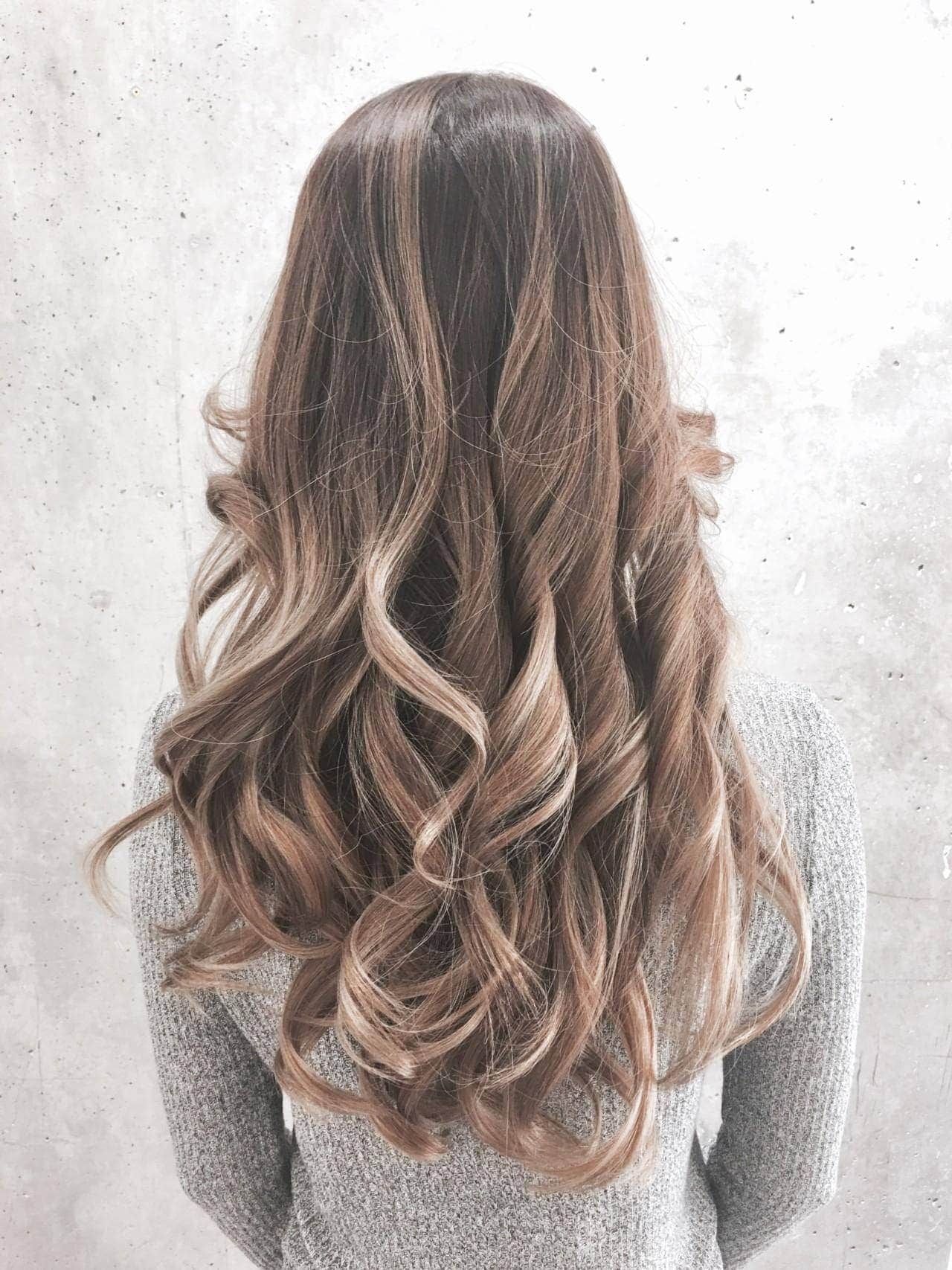 My hair seriously feels super silky and not at all damaged after all of that. All the staff at N15 salon really cares about your hair and they will try to minimize the amount of bleach but at the same time maximize the effects it will have on your hair. Before this I've always thought balayage = killing my hair. But after my exprience at N15, I've really come to realize that you can still have healthy hair AND beautiful highlights.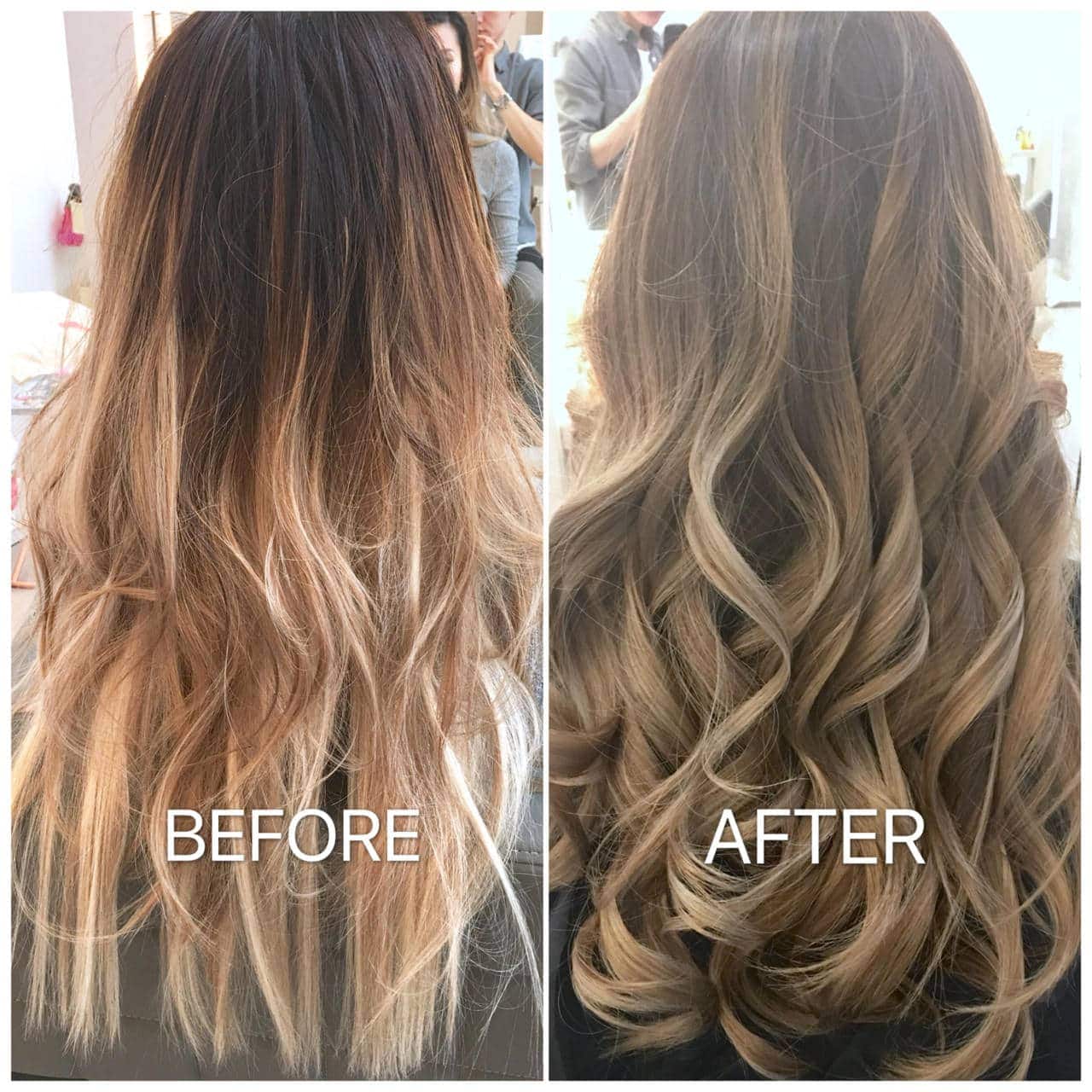 I mean take a look at the before and after. My hair seems even more healthy and silky after a balayage refresh! It blends so much better with my roots and the ends are a gorgeous blond color minus the brassiness!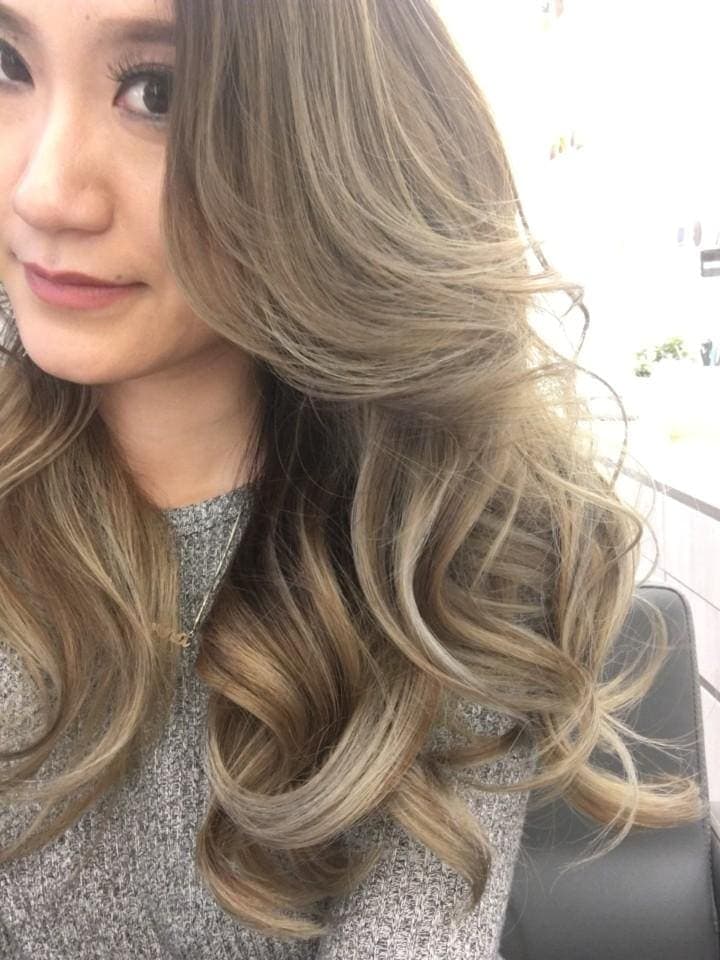 Oh hai! Just flaunting my new hair and curls. See how the different highlights add so much more dimension to the curls? N15 salon also uses top notch hair products (shampoo, conditioner, color, toner, etc) so you can rest assured knowing the best products are being used on your hair and everything is done to minimize damage while maximizing beauty.
The staff is all super nice and friendly, and will actually LISTEN to what you want as opposed to doing what THEY feel like (ring a bell?)
All in all, I cannot be happier with my balayage experience at N15 Salon. I promise if you're looking for quality salon you will not be disappointed. They're located at
N15 Hair Salon
831 Bay St, Toronto,
Ontario
Canada
When you do go, remember to book in advance since they are almost fully booked everyday! (That's how popular they are)
Also quote me or show them my picture to get a special discount!