Hi Mango Squad!
I am not going to lie but my Christmas tree has been up since early November… and I'm not even embarrassed! I love the Christmas season and I like to start enjoying it as soon as November 1st comes around and Halloween is officially over.
I like to start my Christmas decor shopping early because when December comes around, half of the good stuff is already gone. I visited Homesense to buy some office decor and all of the Christmas stuff was already for sale! So I ended up buying quite a lot… and I want to share my findings with you all!
I hope that this blog post inspires you on how you want to decorate this year.  Let's begin: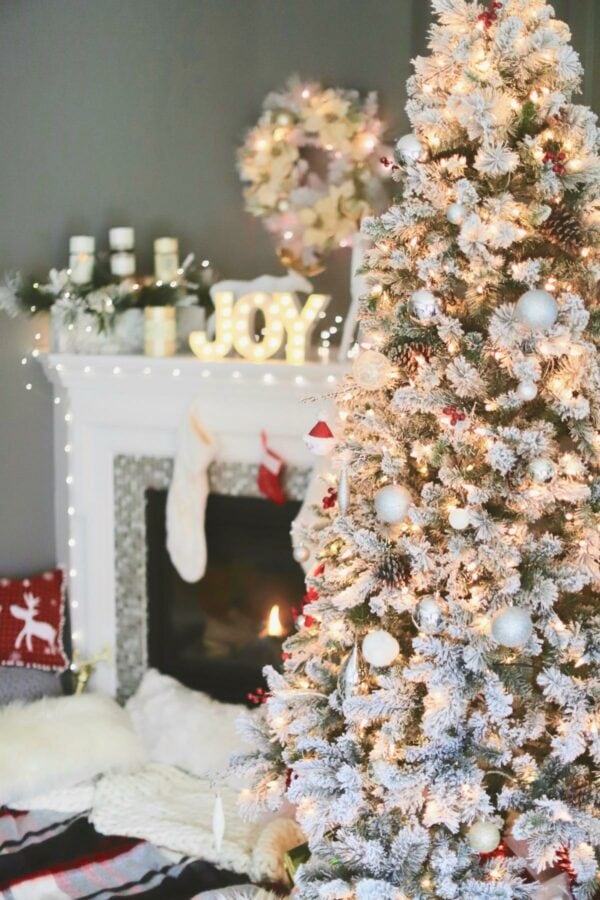 This is what my setup currently looks like. Most of the decor is from Homesense, except the frosted Christmas tree.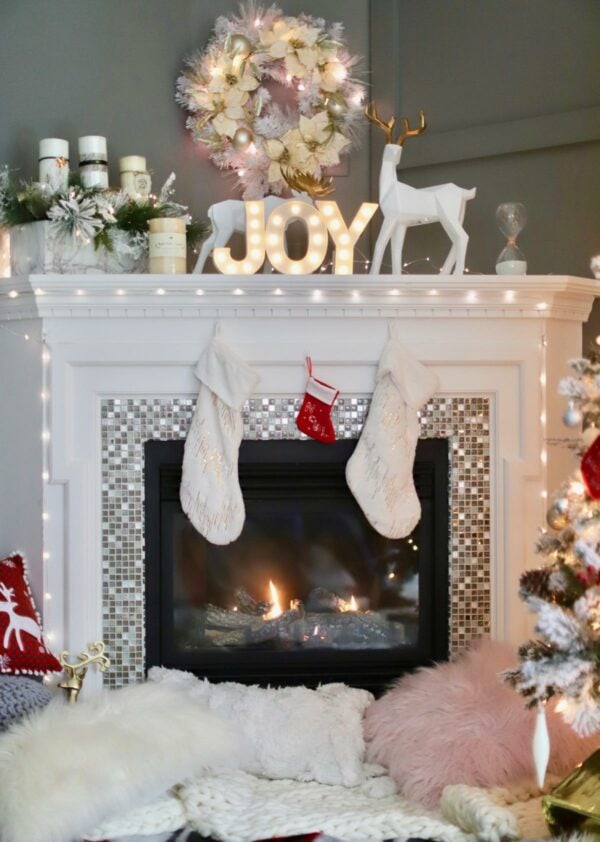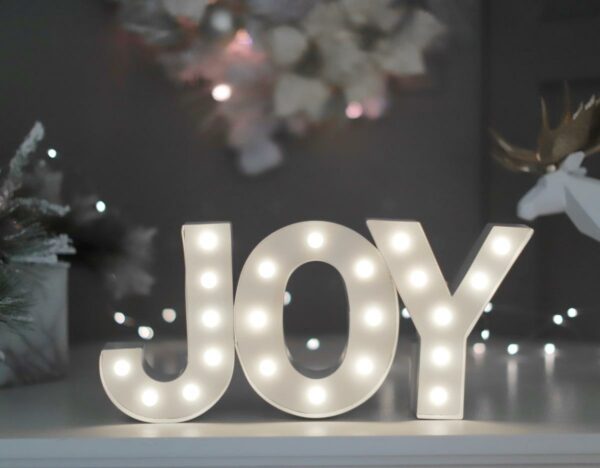 I love this Joy sign that I found at HomeSense! Homesense is great for inexpensive and trendy decor.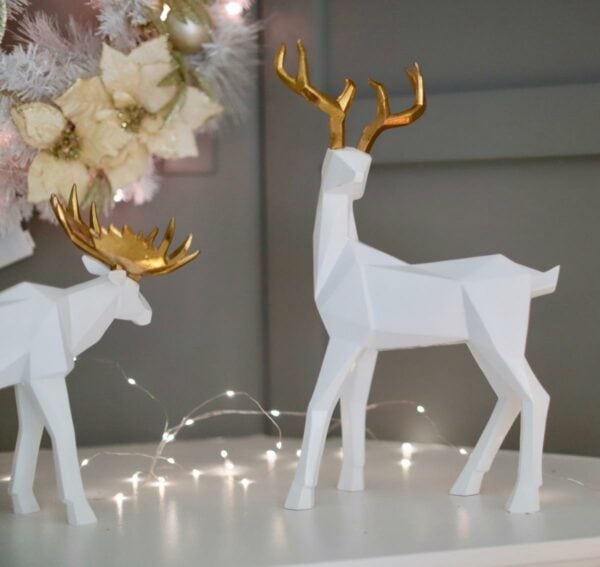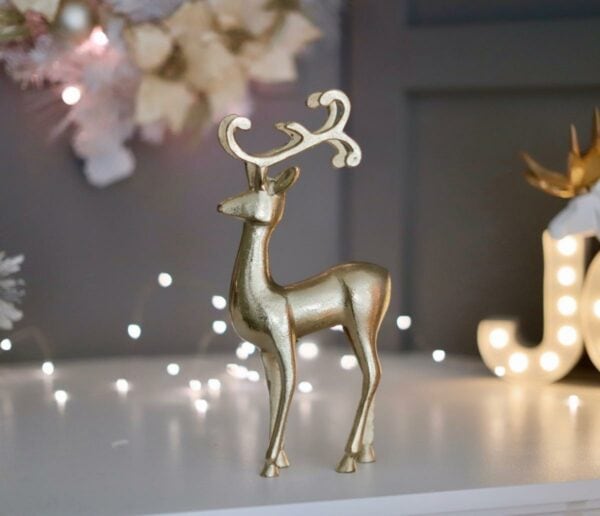 How cute are these reindeers? As you can see I love white and gold Christmas decor!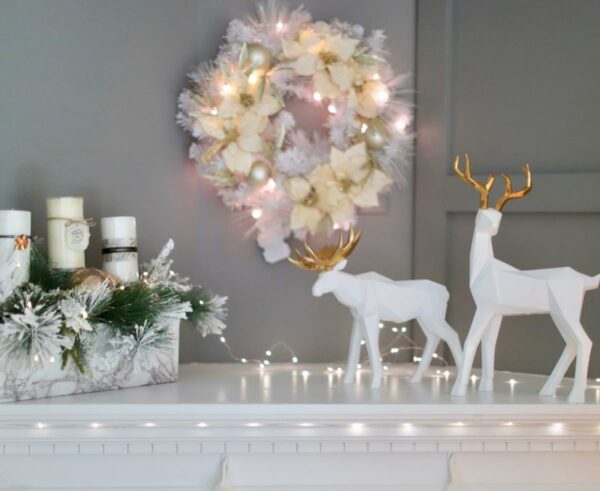 I also picked up this gorgeous white and gold wreath that looks a lot more expensive than it cost! Wreaths are great to spruce up any plain wall.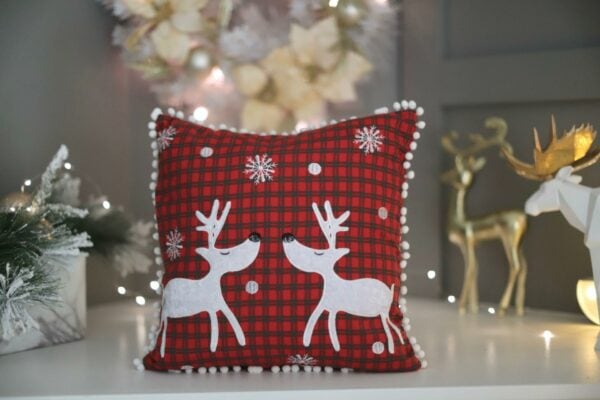 This pillow is adorable and I grabbed it right when I say it! As much as I love simple white and gold, I always like to add in classic Christmas red!
These are the stockings that I chose this year! Two simple white ones for me and Peter and a little red one for Lucas.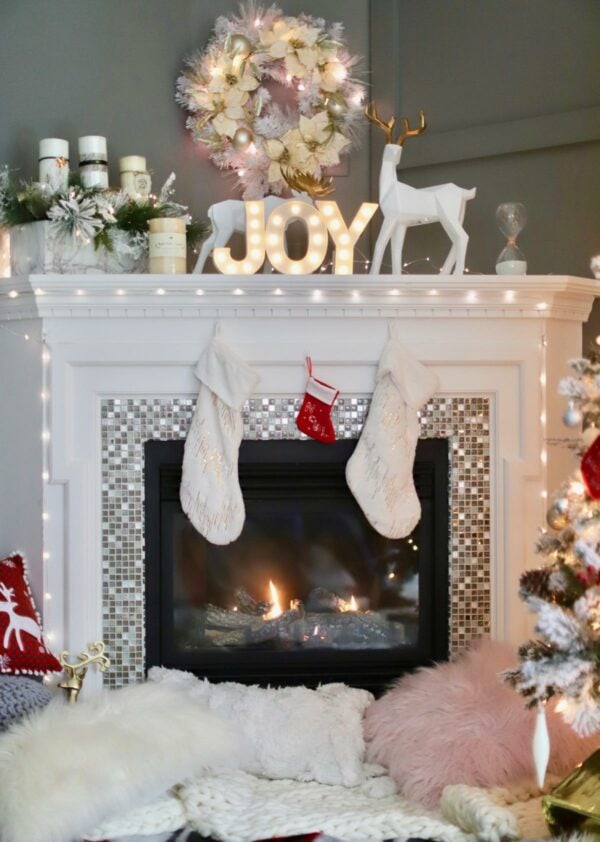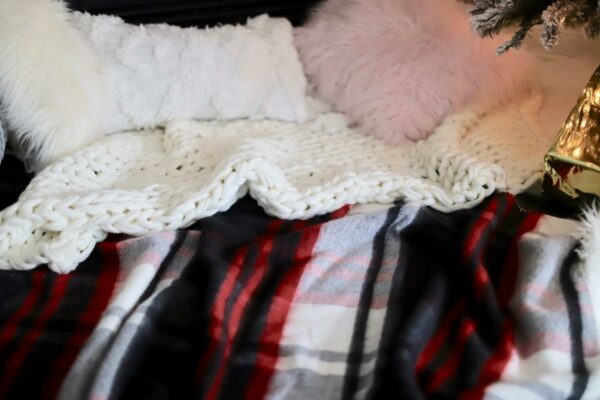 Also check out these flannel blankets and the chunky knit throw… so festive and cozy! 
So those are all the pieces that I bought from HomeSense (so far). I hope that this post inspired you to start Christmas decor shopping, it's so fun! I will definitely be buying a couple more things…
Comment down below where you like to Christmas decor shop!
Wanna Pin this post? Use my favourite picture from this shoot: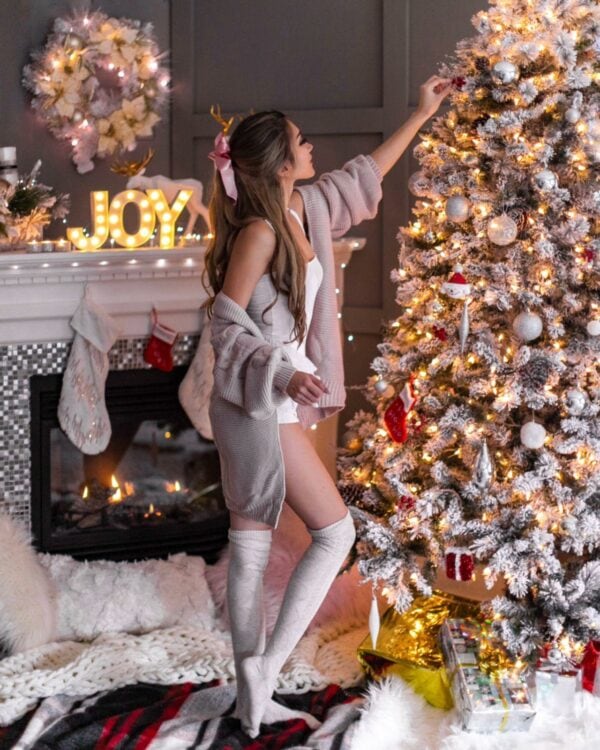 PS. Wanna get more home decor ideas?  Be sure to follow my Home Decor Pinterest board!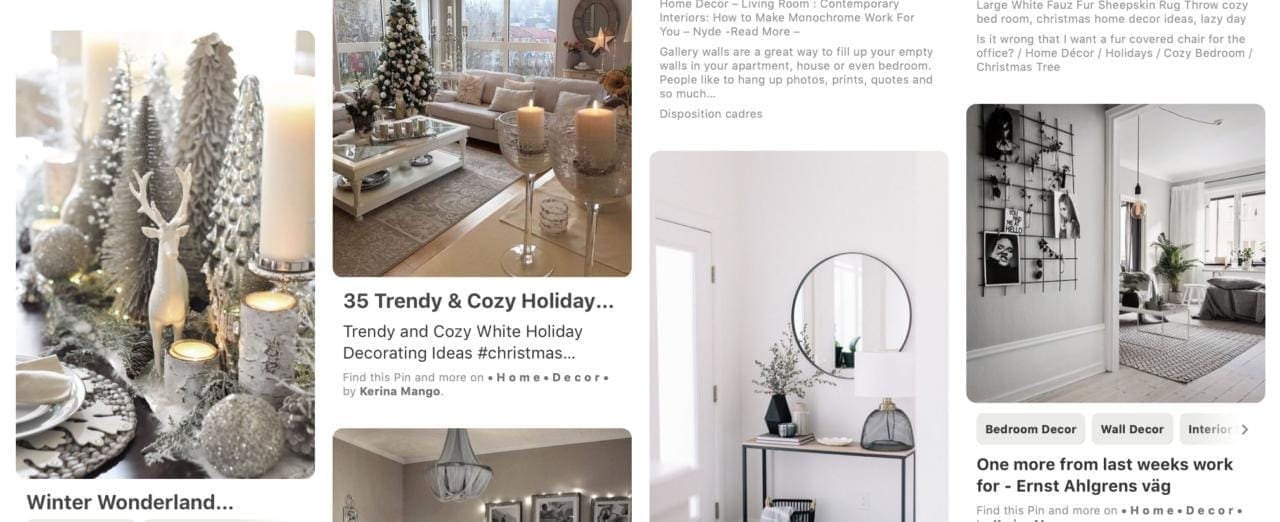 Kerina