Original Repurposed DOUBLE SIDED CC Rhinestone Charm Necklace
$220.00
Dainty necklace with a 100% authentic Chanel charm repurposed from vintage Chanel fashion jewelry. Can be worn 2 ways (front or back), rhinestones on both sides. 
Chain: delicate chain meant to break before the pendant parts! Do NOT tug on chain, it's soft and gold plated.
Charm: upcycled and most will come with the stamp on the back if single sided.
Packaging: black satchel with pink bubble envelope.
Shipping/Ordering: tracking # and emails provided.  Must deliver to reliable address.
PLEASE NOTE: CC charm is upcycled and may have slight wear. Necklace is hand-made (see process here), please allow for processing time of up to 1 week before shipping. I wish I can offer same-day shipping but I am not Amazon LOL.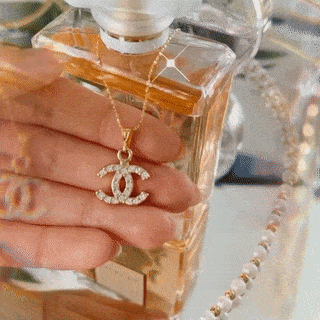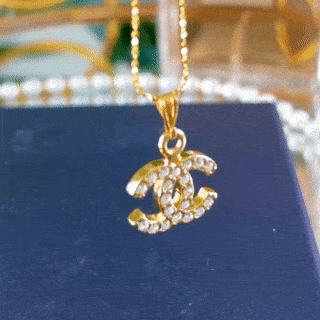 Final sale
Chain length: 17″ (43cm)
Chain material: 925 silver base, 100% 18K gold-plated
Charm size: 5/8″ x 1/2″ (1.6cm x 1.27cm)
IMPORTANT CARE TIPS:
Avoid exposing jewelry to water, sweat, heat, friction, chemicals, household products, and perfumes/lotions. The charms are already in vintage condition and may be extremely vulnerable to external elements. Unfortunately I cannot guarantee their condition since each have their own unique history that's unknown to me. I recommend storing them in the pouch whenever they're not being worn to avoid any discoloration and/or wear. 
*LIMITED QUANTITIES*
Out of stock
[cusrev_trustbadge type="SL" border="yes" color="#FFFFFF"]