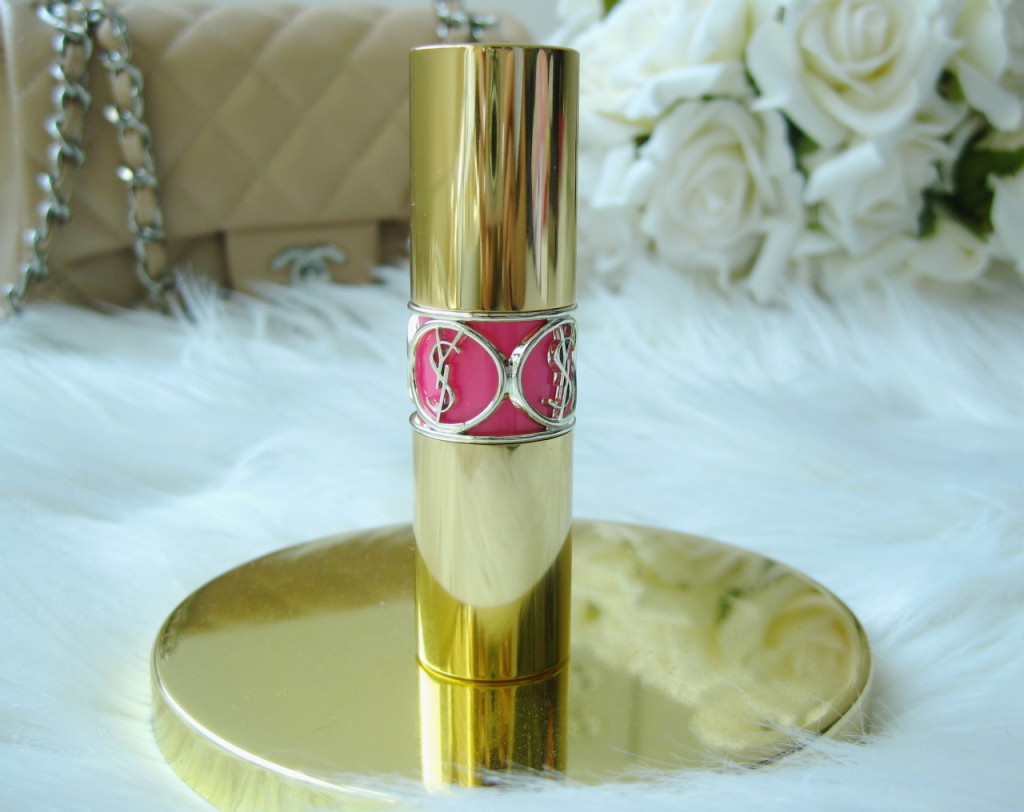 Confession: I recently have a not-so-secret obsession with YSL lipsticks. I tried one back in summer 2014 and fell in love but didn't really have the funds to fork out a good chunk of money ($44CAD) for a LIPSTICK. Then something happened a week ago (not sure what) and I couldn't stop thinking about it…so I finally splurged on my first YSL Rouge Volupte Lipstick in #32 – Pink Independent. Before and After pics below! *heart eyes*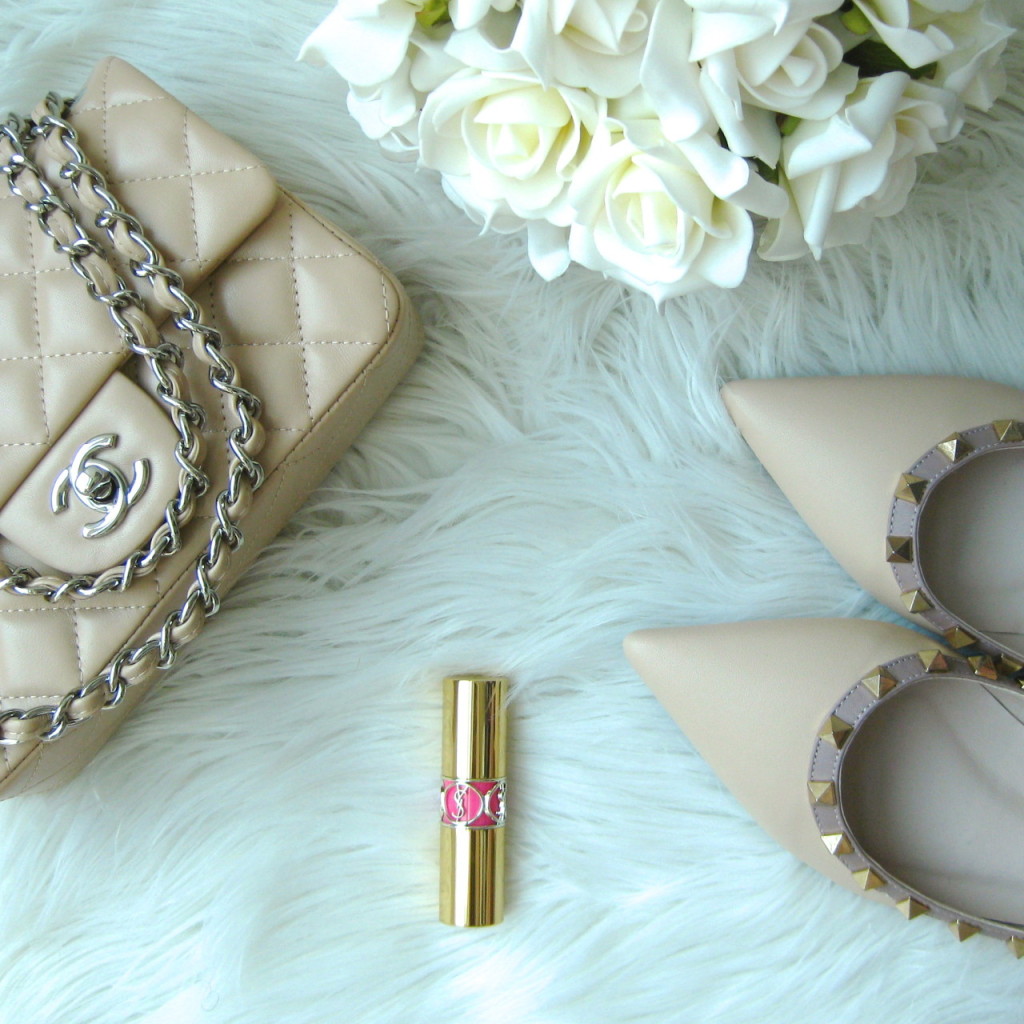 How adorable is the packaging?!!?!? This color (#32) is part of the 2015 Spring Floral Collection (yay I'm on top of the trend!) and is a deep pink with a slight blueish tone to it. It's also a Rouge Volupte Shine, which means it's not AS pigmented as the Rouge Volupte but more moisturizing!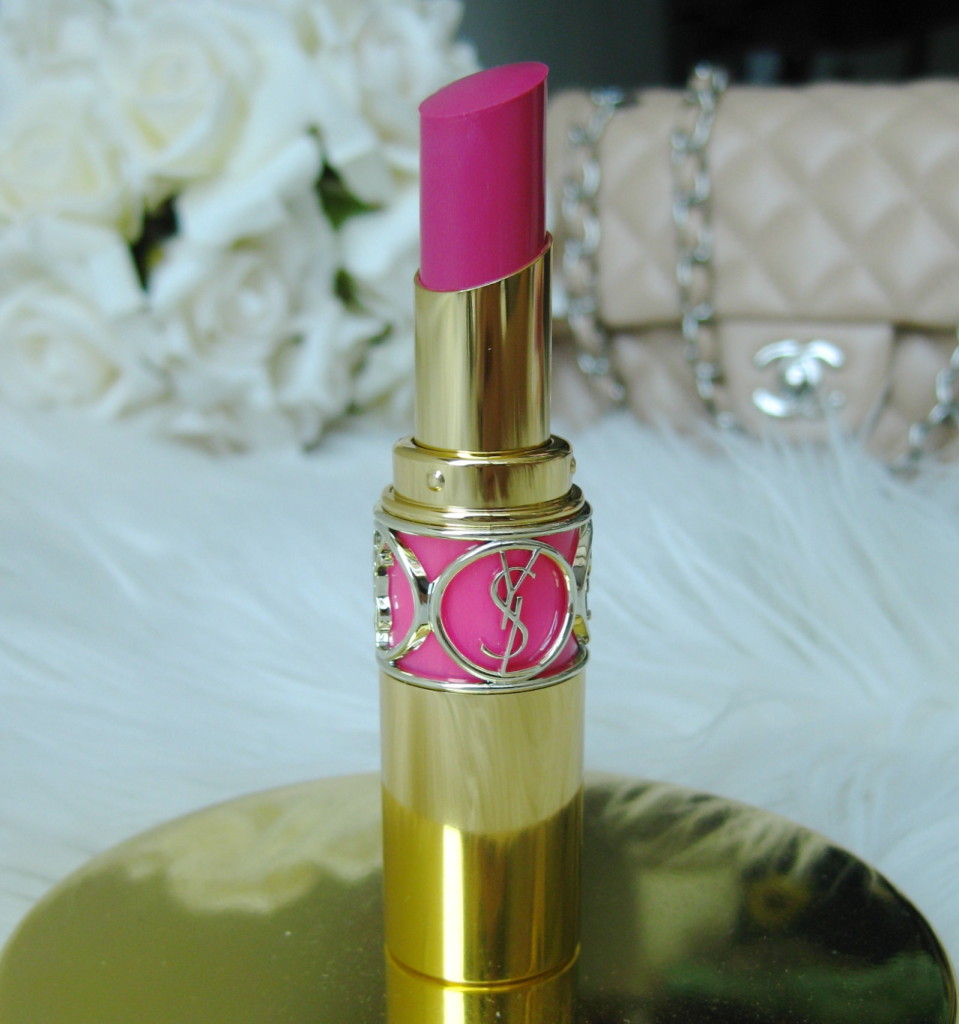 You know how difficult it is to NOT use it right away after purchasing the lipstick? But as a blogger I have blogger duties to capture everything on camera first before using it for my own pleasure. #YoureWelcome #BloggerStruggles  No Swatches on hand because I was too excited to put this babey on my lips *double heart eyes*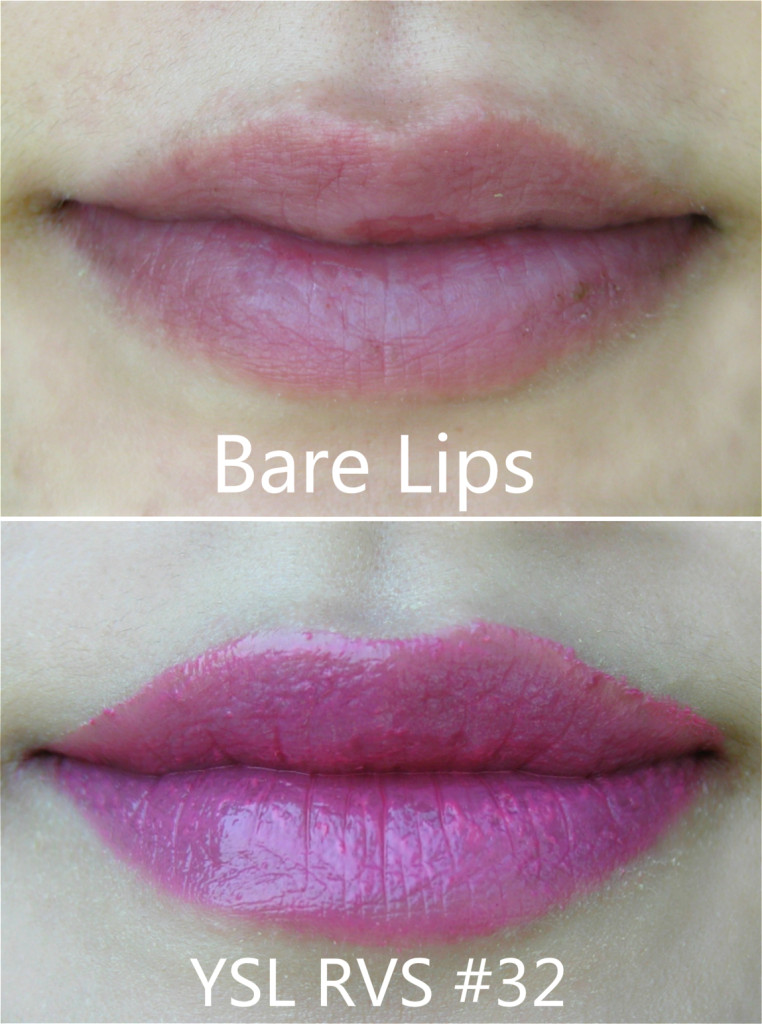 I am as horrified as you by my chapped bottom lip *curses self for not lip scrubbing beforehand* But ignoring those spots, HOW PRETTY IS THE COLOR?!?!?! My lighting was inconsistent so the bottom pic turned out a bit cooler than the top but you can still see the pink in enough detail – Definitely pretty enough to wear on its own or with lipgloss!
As with all YSL Rouge Volupte (Shine) lipsticks, it's super moisturizing and pigmented so one or two swipes on your lips are ALL YOU NEED! The color also lasts pretty long on me, it's got that stain effect melted into a lipstick, so even though you don' t feel the lipstick on your lips anymore in a couple of hours, if you look in the mirror there's still a bit of color stained on your lips. I love that! No need to reapply as often!
Have you tried the YSL lippies? How did you like them??
xoxo, Kerina